Clarke Fjord, Baffin Bay - Wake of the Ship
Back to gallery | Back to Thumbs | Previous | Next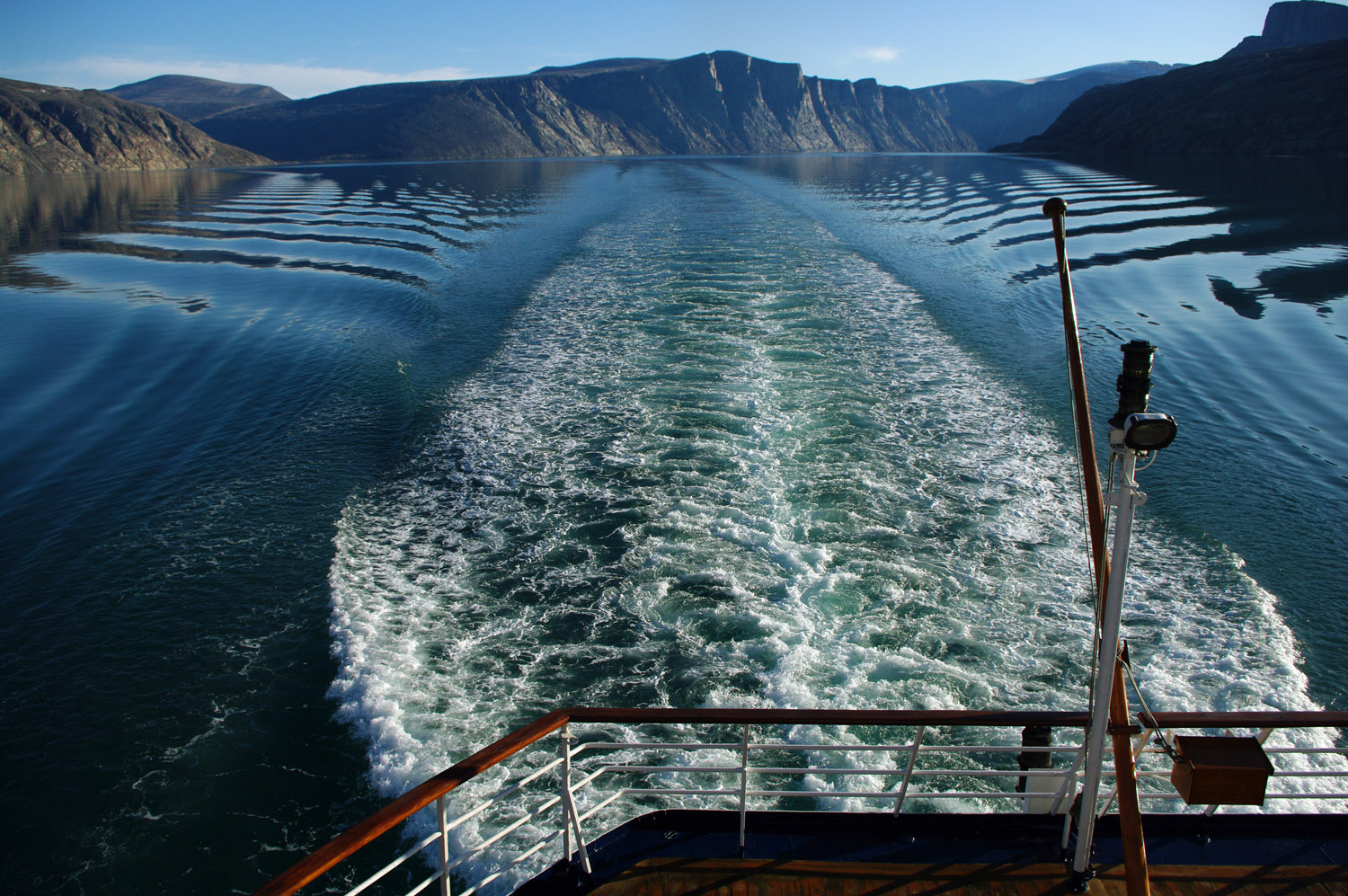 A quite mesmerizing way to pass the time is to stand at the back of the ship and watch its ever churning wake propel the world backwards. It's a sheltered spot from the breeze too.
Air temp: +1ºC Latitude: 71º04'N Longitude: 71º48'W


Photo; © Paul Ward - These are pictures from a cruise to the High Arctic in high summer, from Resolute Bay, Canada to Kangerlussuaq, Greenland.