Clarke Fjord, Baffin Bay - Back of the Ship
Back to gallery | Back to Thumbs | Previous | Next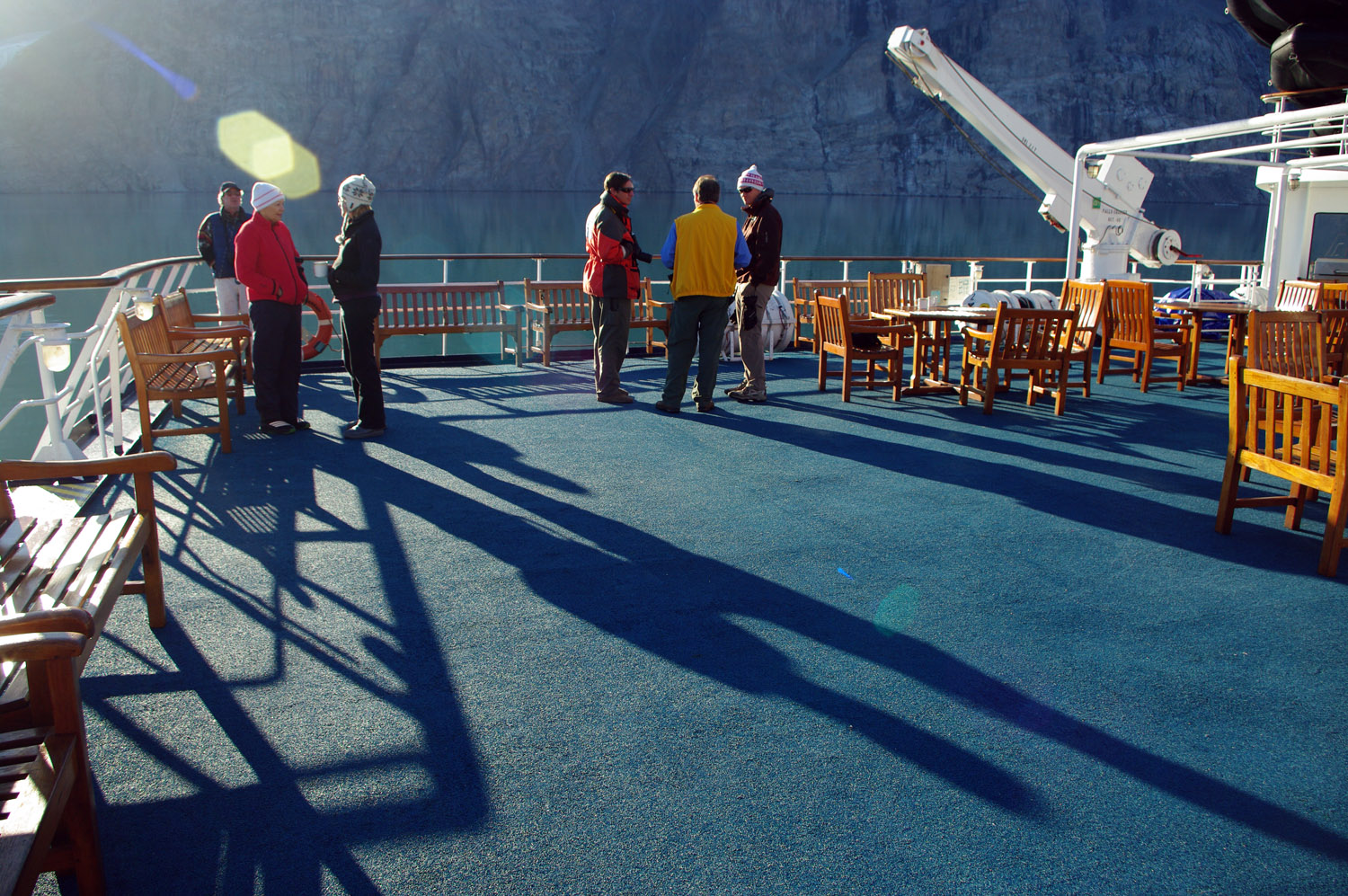 When we got to the end of the fjord and it was time to turn round and go back but not before we made the most of the fabulous weather. This was morning just after breakfast, but look at the length of those shadows even though this was the first half of August - a reminder of how high a latitude we were at.
Air temp: +1ºC Latitude: 71º04'N Longitude: 71º48'W


Photo; © Paul Ward - These are pictures from a cruise to the High Arctic in high summer, from Resolute Bay, Canada to Kangerlussuaq, Greenland.