Dorset Culture Summer Settlement Bylot Island
Back to gallery | Back to Thumbs | Previous | Next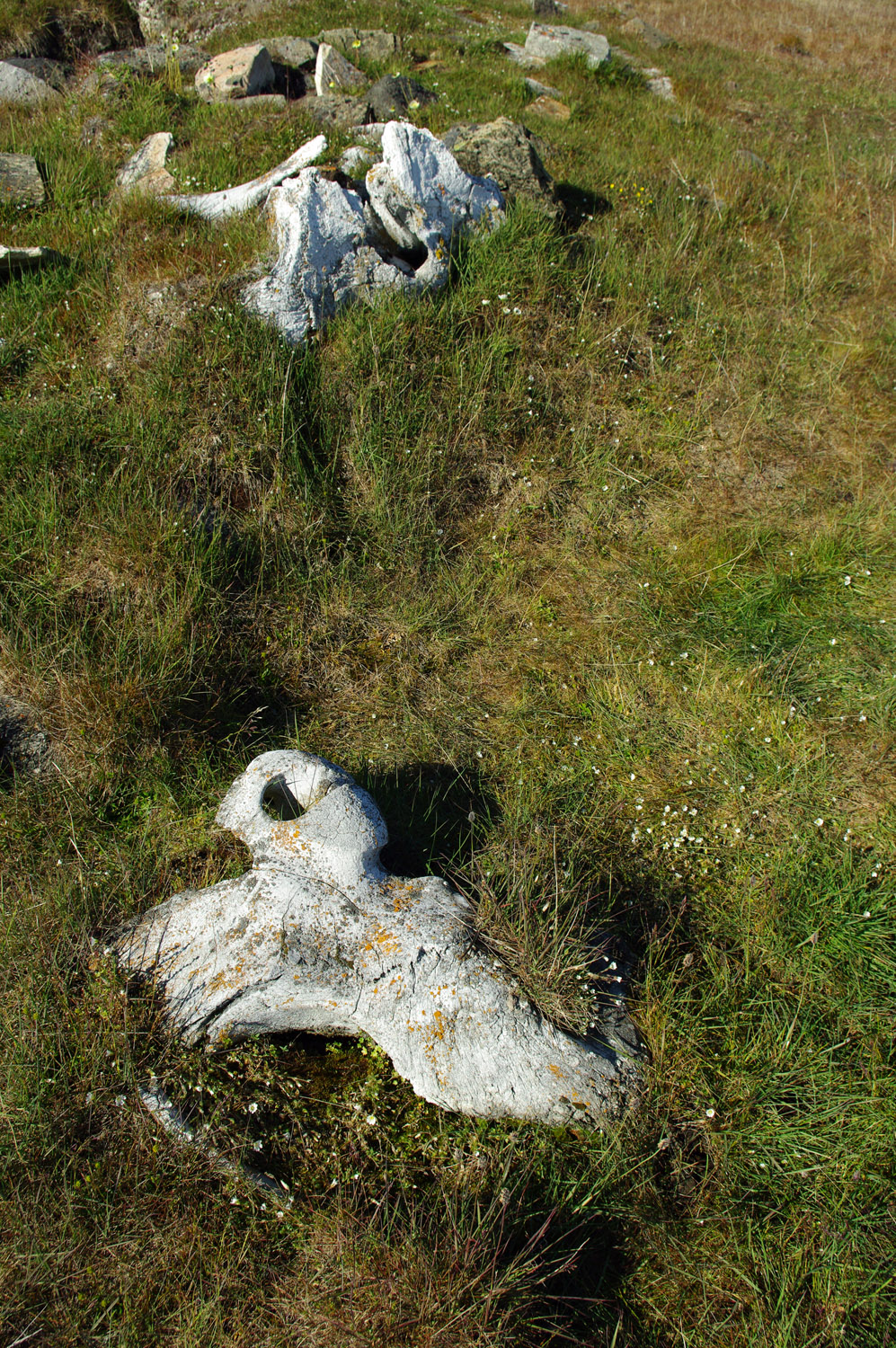 More whale skulls with a rib towards the top of the picture too. The large knobbly part of the lower skull is at the back of the skull and would articulate with the first vertebra.
Air temp: +3ºC Latitude: 74º30'N Longitude: 83º31'W


Photo; © Paul Ward - These are pictures from a cruise to the High Arctic in high summer, from Resolute Bay, Canada to Kangerlussuaq, Greenland.