Summer pack ice off the Antarctic peninsula
- Sea Ice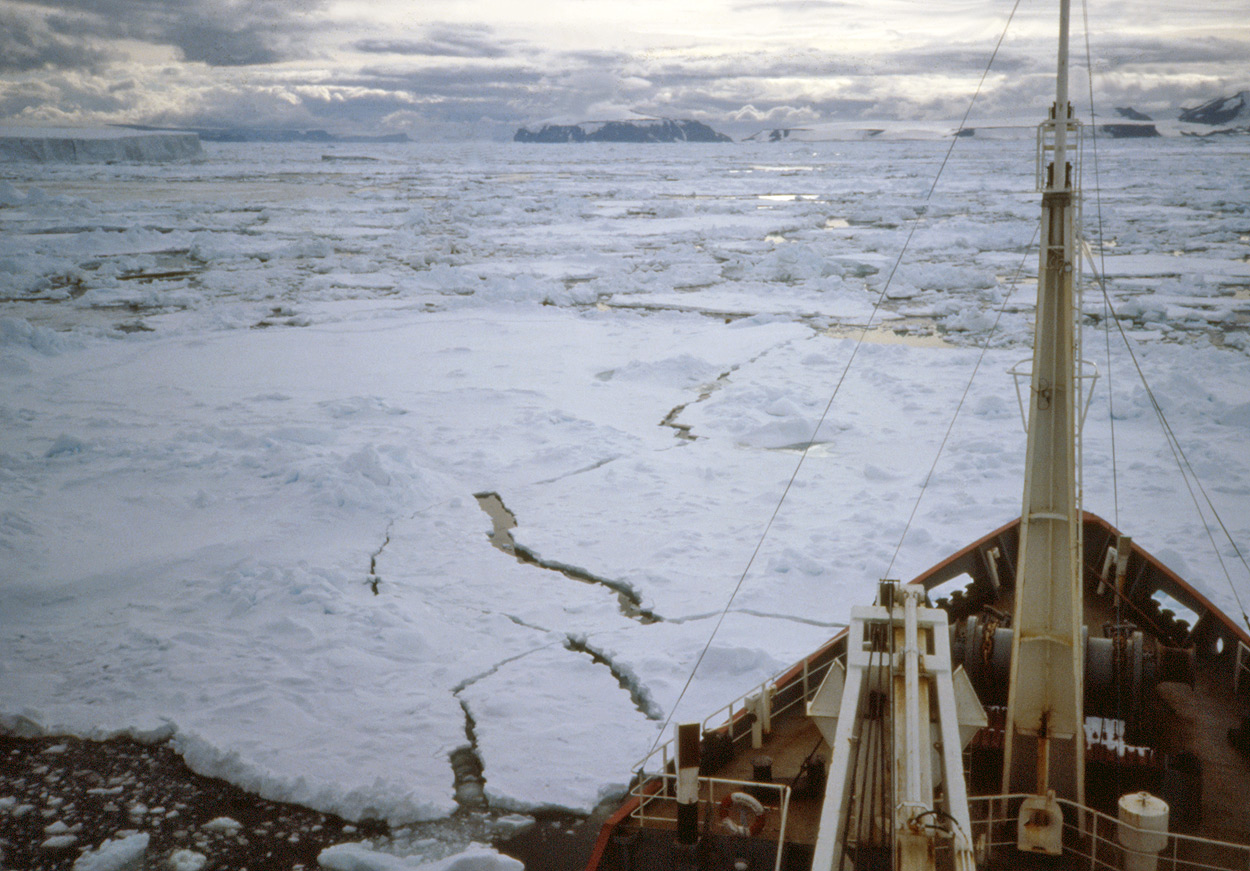 This is pack-ice in the summer months around the Antarctic peninsula. This is to the east side of the Antractic Peninsula which is much more prone to summer sea-ice from the Weddell Sea than the usually ice-free west side of the Peninsula. The ice looks fairly continuous, but has quite a lot of open water between the pieces and so can be relatively easily pushed aside by an ice-strengthened ship, in this case HMS Endurance. Larger pieces such as this one that are hit by the bow of the ship crack up into smaller pieces.
Proper Ice breakers have rounded hulls and rounded bows rather than being sharp and pointed. When breaking through very thick ice, the front of the ship rides up over the ice and the weight of the ship breaks through.
Passage is slow though, and heavy on fuel. Most of all, it takes an experienced and well informed ice-pilot to be confident in entering such ice so as not to be locked into the pack should the wind direction change and consolidate the ice.
Previous Next

Back to thumbnails
Photo credit - Paul Ward / coolantarctica.com
---