Tide Crack
- Aptenodytes forsteri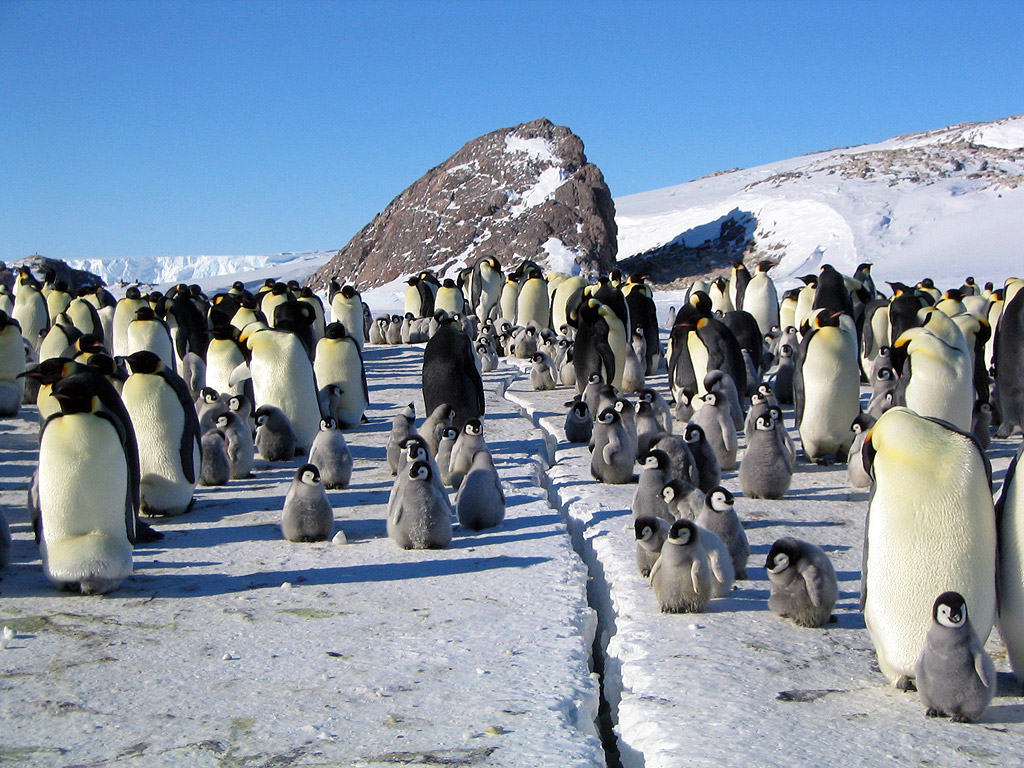 A peril of living on sea-ice is that it's only temporarily stable, sooner or later it starts to break up. This crack is caused by the small changes resulting from the rise and fall of the tide causing the ice to part and meet again. Eventually, these tide cracks will help the ice break up in the spring and summer and move out. Hopefully these penguins will have fledged by then and be safely out at sea feeding.
Previous Next

Back to thumbnails
This picture by Jerome Maison. '© 2005 Bonne Pioche Productions / Alliance De Production Cinematographique.
From the Warner Brothers film The March of the Penguins used here by permission of Warner Brothers.
---