Penguin Portrait
- Aptenodytes forsteri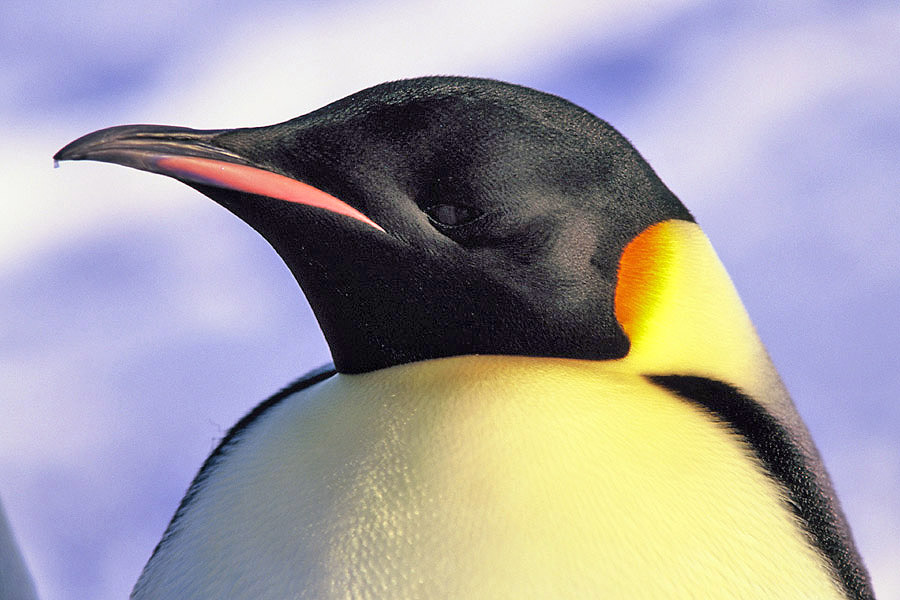 Emperor penguins are distinguished from king penguins, the only other penguin species they could possibly be confused with, by the yellow feathers in the ear region that fade to white. King penguins have orange ear feathers and the coloured patch is banded by a thin line of black feathers.
This picture also shows how difficult it is to get a good portrait of an emperor penguin and show the eye rather than it disappearing into the matt black of the surrounding feathers.

Previous Next

Back to thumbnails
This picture by Jerome Maison. ƒ€š'© 2005 Bonne Pioche Productions / Alliance De Production Cinematographique.
From the Warner Brothers film The March of the Penguins used here by permission of Warner Brothers.
---