Chick and parent
- Aptenodytes forsteri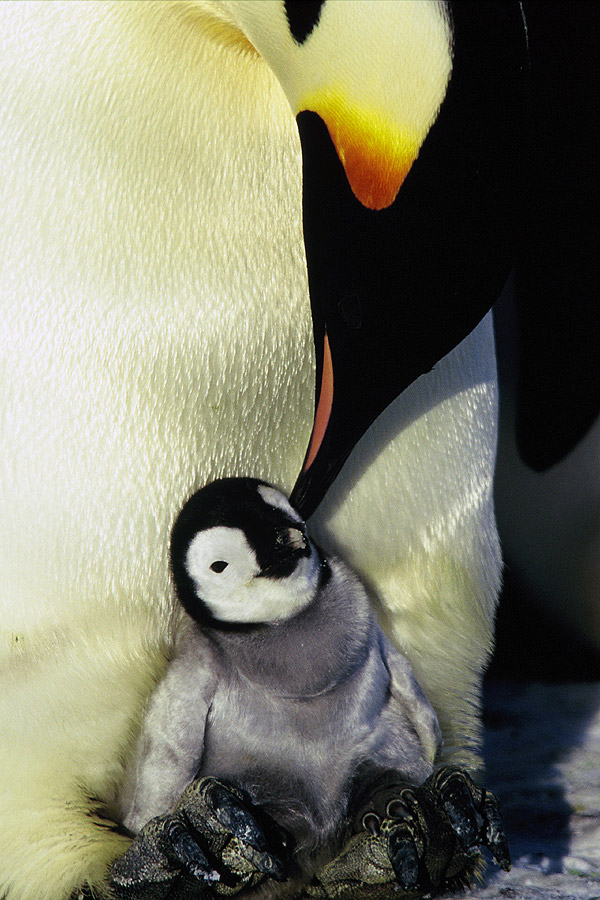 Emperor penguin chicks really have to be some of the cutest baby animals on the planet. The yellow tinge to the parents feathers is from a reflection of the setting sun so colouring the whole landscape as it only can in a predominantly white scene.
Previous Next

Back to thumbnails
This picture by Jerome Maison. '© 2005 Bonne Pioche Productions / Alliance De Production Cinematographique.
From the Warner Brothers film The March of the Penguins used here by permission of Warner Brothers.
---