Ammassalik / Tasiilaq Sled Dog - East Greenland - 1

Back to gallery | Back to Thumbs | Previous | Next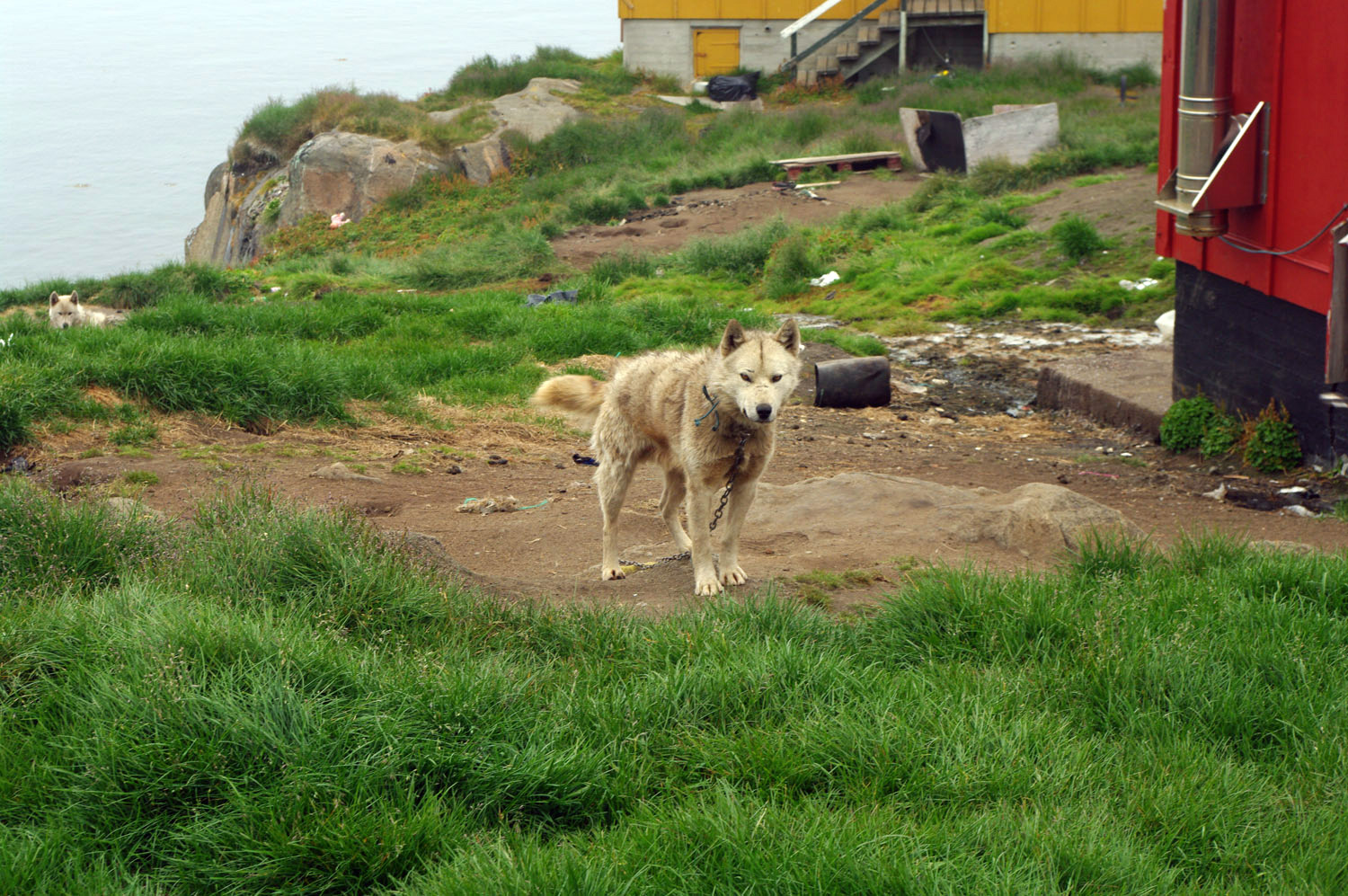 East Greenland has far more huskies or sledge dogs than does West Greenland so I am told and many homes had one or more tied up outside. Most however were kept for the summer on small local islands where they were simply allowed to roam free for with the owners dropping off supplies of food every now and then.
I never saw anyone other than a fellow tourist pay any attention to these animals though and certainly saw none being exercised, it seems that they are just left until it snows enough for them to be needed to pull a sledge again.
I was quite taken by this fellow though, he had a pretty mean look about him compared to the soft fluffiness of many of the other dogs around, but whenever he thought he'd caught my eye he'd stand up and wag his tail and look hopeful of a bit of attention. Most of the other dogs either ignored you or virtually ignored you. I did consider going and saying hello and showing a bit of affection, but then thought better of it, after all he just lived for months on a chain which probably doesn't make for great domestication traits.


Photo; © Paul Ward - These are pictures taken while travelling in Eastern Greenland in the Arctic summer.