Kulusuk with Sled Dogs and Sledge - East Greenland

Back to gallery | Back to Thumbs | Previous | Next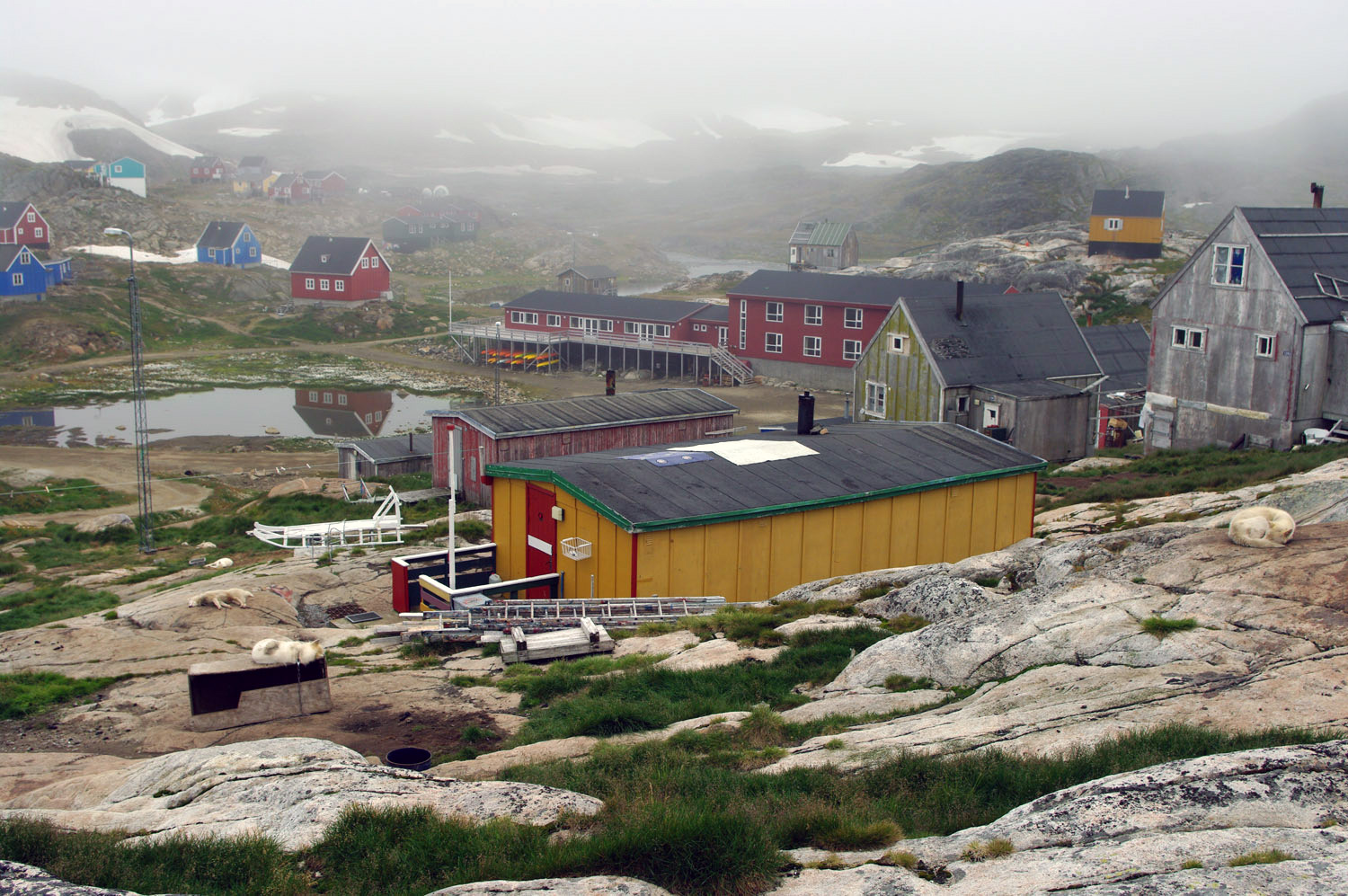 My days in Greenland were either like this one - with the cloud base at about 50 feet or they were gloriously sunny, the only constant was that whatever it was like in the morning - it would be like it all day, they only seemed to change the weather at night.
This is looking down towards the school - the long red buildings, part 2 floor, part 1 floor with colourful kayaks underneath it that were taken out for a paddle around in the sea. There were many sled dogs dotted around the village tethered to chains fixed to the rock.


Photo; © Paul Ward - These are pictures taken while travelling in Eastern Greenland in the Arctic summer.