100 years of Kulusuk - School Project 6 - East Greenland
Back to gallery | Back to Thumbs | Previous | Next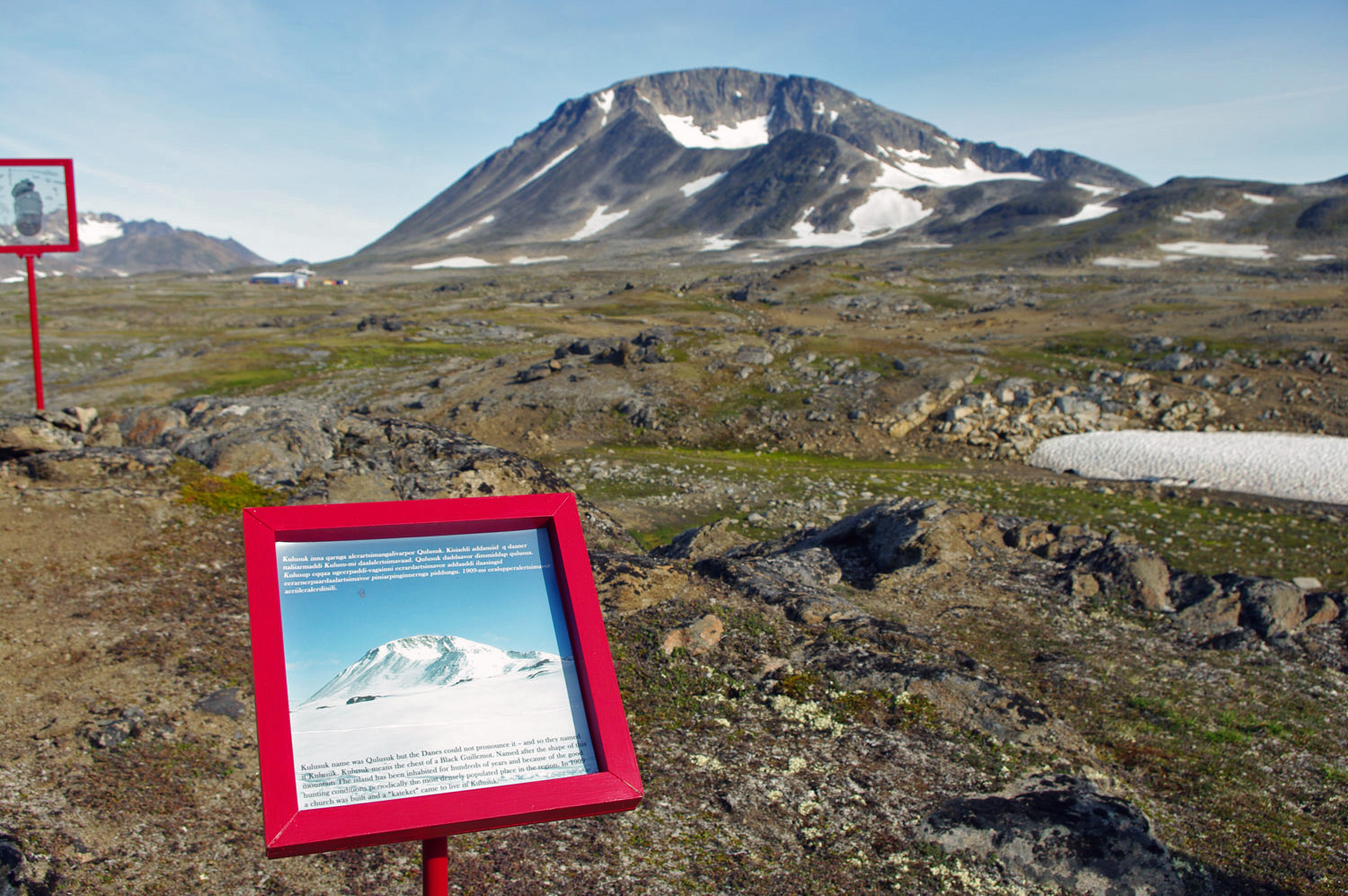 Written on the plaque:
Kulusuk name was Qulusuk but the Danes could not pronounce it - and so they named it Kulusuk. Kulusuk means the chest of a Black Guillemot. Named after the shape of this mountain. The island has been inhabited for hundred of years and because of the good hunting conditions periodically the most densely populated place in the region. In 1909 a church was built and a "kateket" came to live in Kulusuk.
"kateket" in Danish means a missionary.


Photo; © Paul Ward - These are pictures taken while travelling in Eastern Greenland in the Arctic summer.