100 years of Kulusuk - School Project 1 - East Greenland
Back to gallery | Back to Thumbs | Previous | Next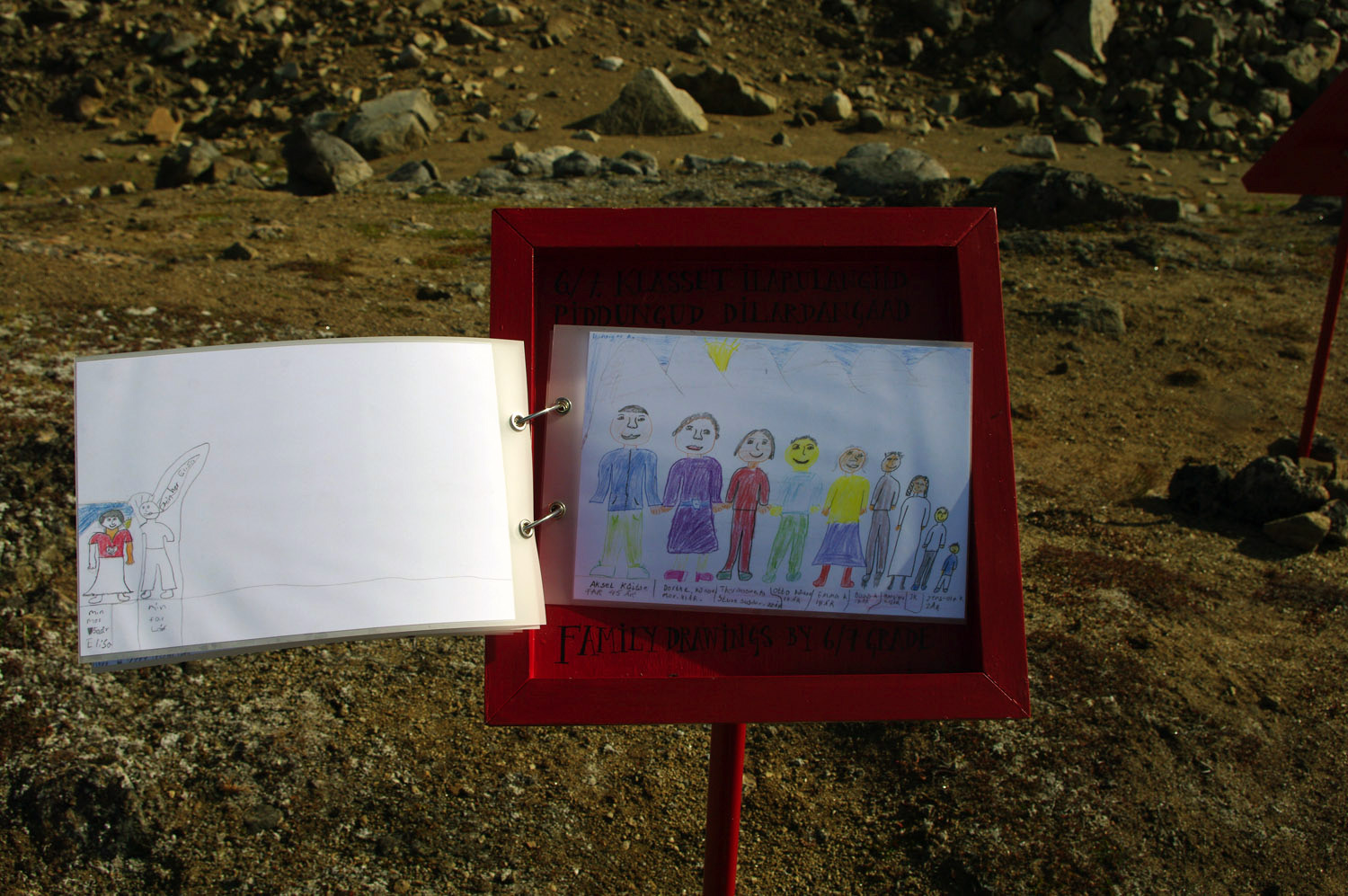 On the path from Kulusuk village to the hotel and airport are three circles of these red display stands. They were erected in 2009 as a part of the 100th anniversary celebrations. A teacher at Kulusuk school told me that an artist came over from Denmark (Greenland is a part of Denmark) and worked with the children for some time to prepare make the display.
As a tourist it was a surprise and it turned out a real treat to see this art in place in the landscape that it came from. The three circles represent Kulusuk past, present and future, so 1909, 2009 and 2109.
This display stand has a series of drawings of their families by 6/7 grade, one from each of the class in a plastic wallet.


Photo; © Paul Ward - These are pictures taken while travelling in Eastern Greenland in the Arctic summer.