Bellsund, Malbukta, Beluga Fishery, Whale Bones - Svalbard - 7
Back to gallery | Back to Thumbs | Previous | Next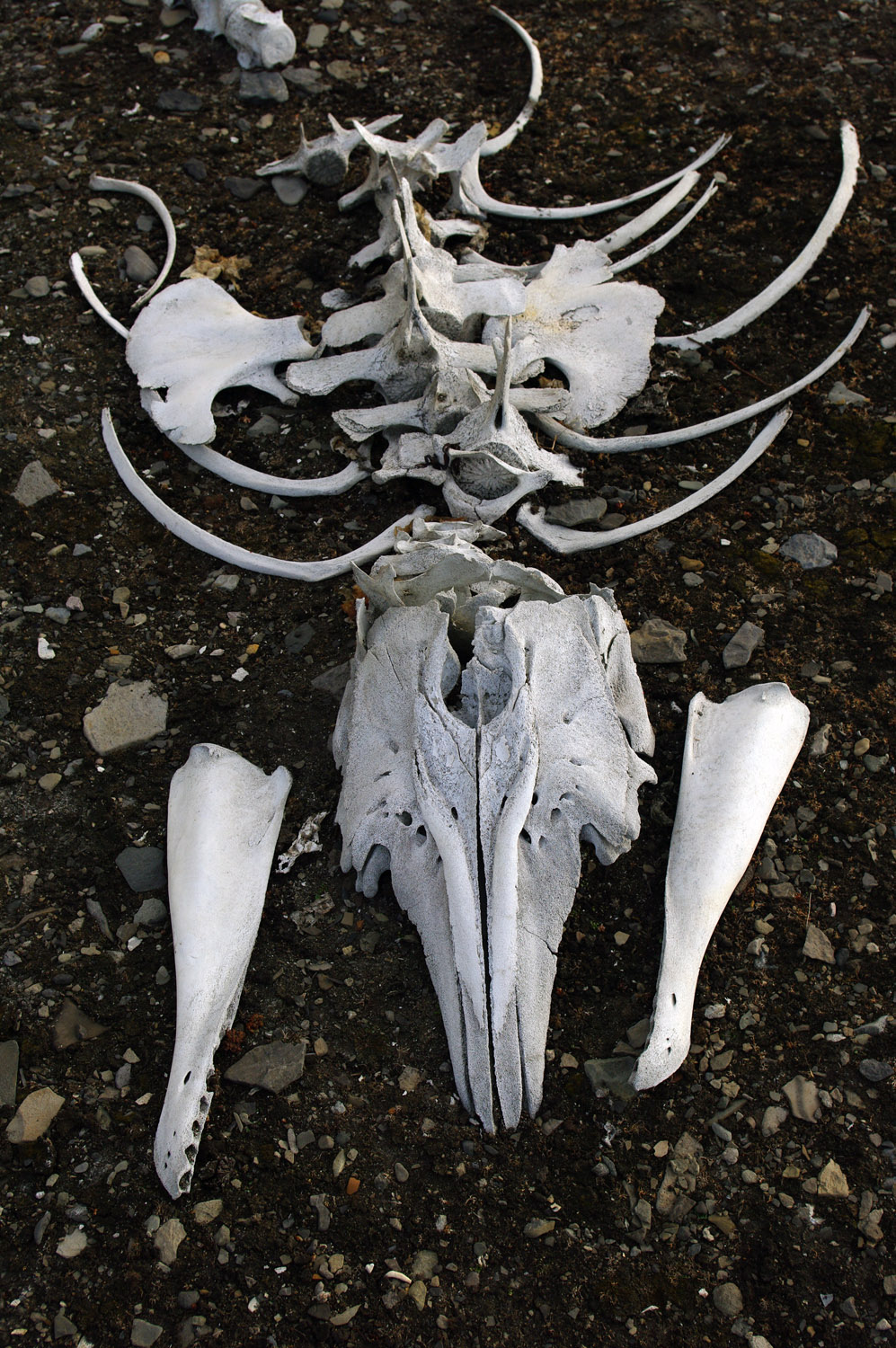 A partially assembled Beluga skeleton on the beach, probably a composite made from the bones of different whales. There are no teeth at all to be found in any of the jaw bones, these probably having been taken by the whalers as souvenirs or as additional saleable parts of the whales.
77° 33.3' N, 15° 00' E


Photo; © Paul Ward - These are pictures from a cruise around Svalbard inside the Arctic Circle in high summer.