Bellsund, Malbukta, Beluga Fishery, Whale Bones - Svalbard - 4
Back to gallery | Back to Thumbs | Previous | Next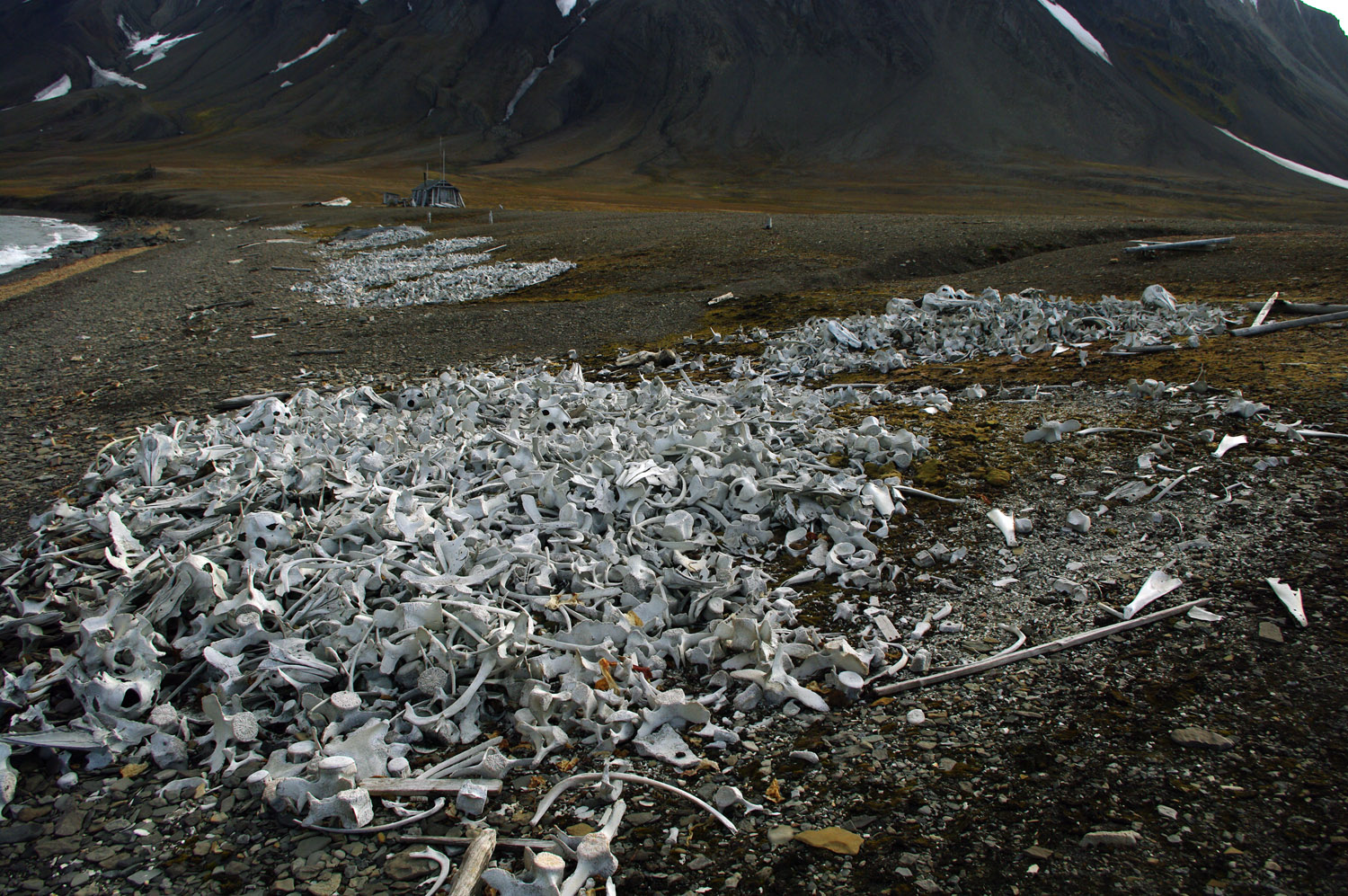 Beluga whale bones are piled up on the beach, from the 1930's fishery. These bones and the nearby boats are designated as cultural remains and as such are protected and may not be touched or moved. There are the remains of about 550 whales here.
77° 33.3' N, 15° 00' E


Photo; © Paul Ward - These are pictures from a cruise around Svalbard inside the Arctic Circle in high summer.