Sondre Stromfjord, Greenland
Back to gallery | Back to Thumbs | Previous | Next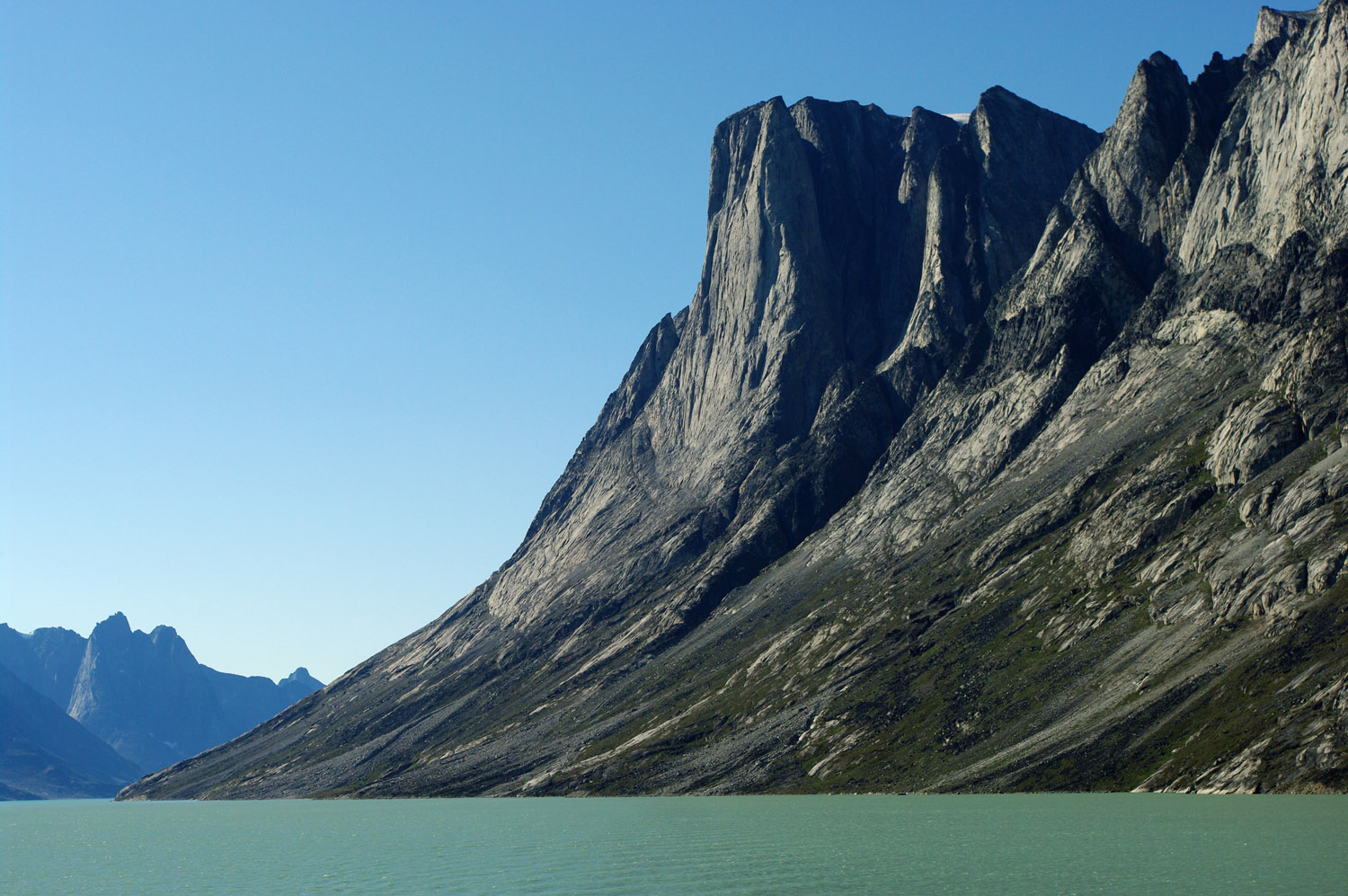 Sondre Stromfjord is the Danish name for the place the Inuit call Kangerlussuaq which translates as "The long fjord", Kangerlussuaq also being the name of the town and airport (an ex airbase) at the end of the fjord.
I was looking forwards to traveling down this fjord ever since I had traced our journey on Google Earth before we set off. One of the longest fjords in the world at about 160 km (100 miles) long, though less than 3 km (1.9 miles) wide for most of its length, reaching a widest point of about 5 km (3 miles) with cliffs on each side several hundred meters high all adds up to some very spectacular scenery.
Air temp: +24ºC Latitude: 66º29'N Longitude: 52º10'W


Photo; © Paul Ward - These are pictures from a cruise to the High Arctic in high summer, from Resolute Bay, Canada to Kangerlussuaq, Greenland.