Evigshed Fjord, Eternity Glacier, Greenland
Back to gallery | Back to Thumbs | Previous | Next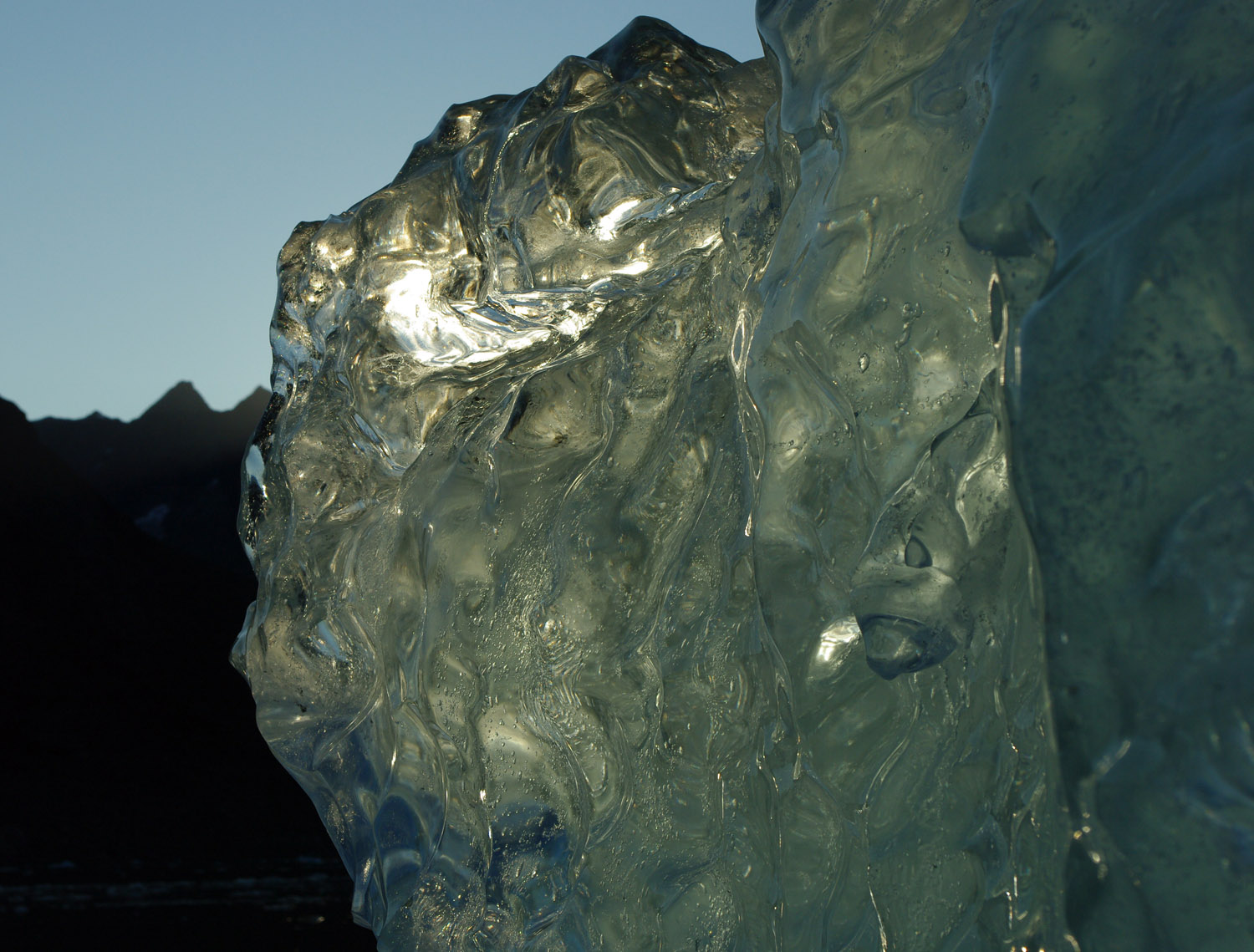 Finally the sun rose completely and we were in the sun's full glare, a good time to take pictures of it through the ice I thought to show up the subtle surface texture and patterns that you don't normally see so clearly. This piece is just starting to spawn an ice-fish in the middle right.
Air temp: +17ºC Latitude: 65º60'N Longitude: 52º46'W


Photo; © Paul Ward - These are pictures from a cruise to the High Arctic in high summer, from Resolute Bay, Canada to Kangerlussuaq, Greenland.