Tupilak / Tupilaq, Sisimuit Town, Greenland
Back to gallery | Back to Thumbs | Previous | Next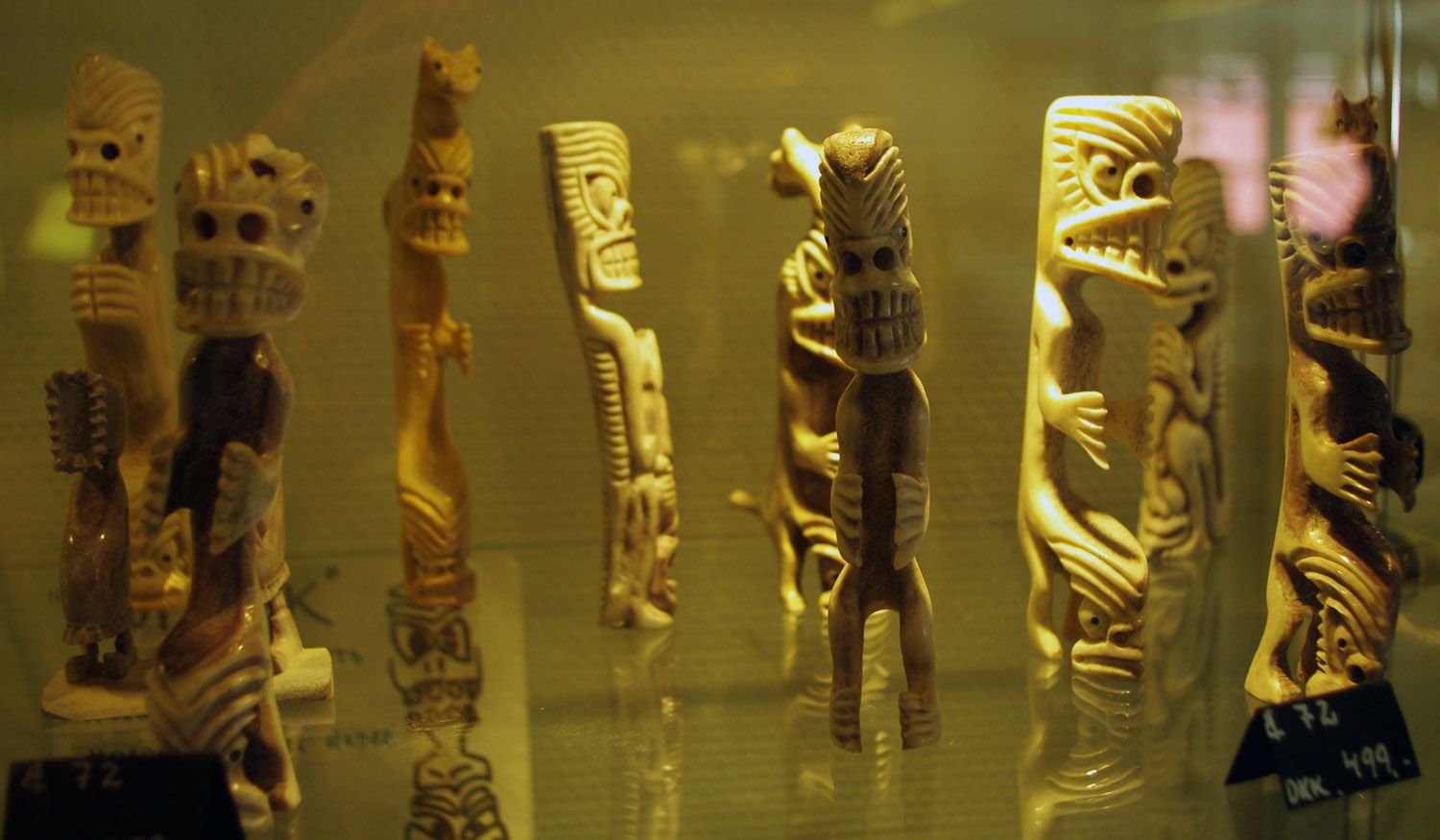 I have no idea if there is a collective noun for tupilaqs, if I did I would use it here. I imagine they're all saying things like:
"I'm scarier than you" "No way! I've got a cat-thing on my head" "Yeh but I've got a man-fish coming out of my belly"
Photo; © Paul Ward - These are pictures from a cruise to the High Arctic in high summer, from Resolute Bay, Canada to Kangerlussuaq, Greenland.