Sisimuit Town, Greenland
Back to gallery | Back to Thumbs | Previous | Next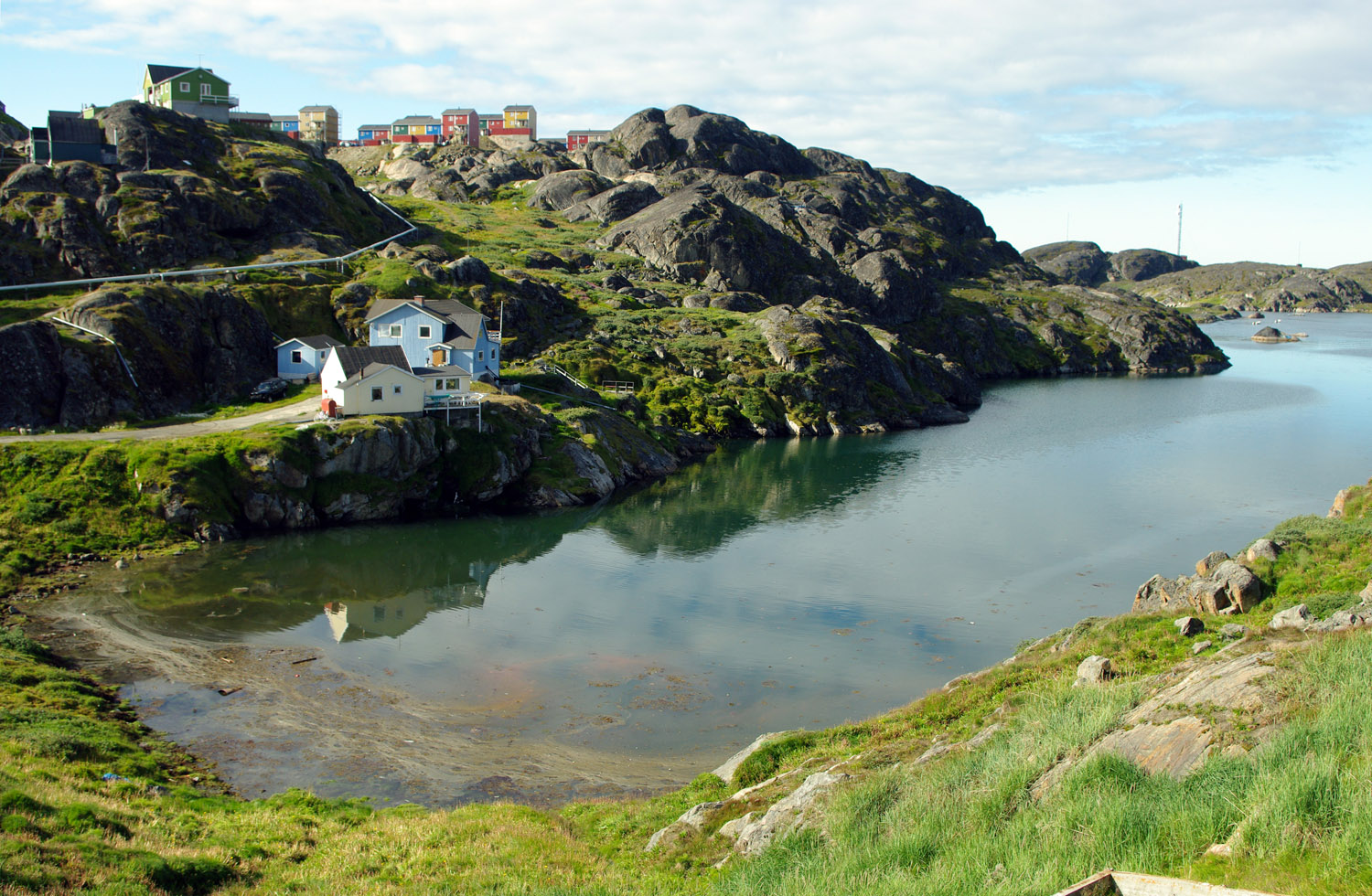 If I reached out my right hand I would touch a house to the side here which I thought was wonderfully positioned with this view, it's own little inlet from the sea and a road up to it, so no carrying everything up several flights of stairs to get it into the house.
Note the pipe snaking up the hill to the top left. Rock and permafrost mean that all utilities are above ground, though rather than being carried by over-head lines, they often meander across the ground or part-way up rock faces. It makes for much cleaner and clearer views.
Air temp: +10ºC Latitude: 66º56'N Longitude: 53º40'W


Photo; © Paul Ward - These are pictures from a cruise to the High Arctic in high summer, from Resolute Bay, Canada to Kangerlussuaq, Greenland.