Uummannaq Town, Greenland, Houses Placed for the View Rather Than Convenience
Back to gallery | Back to Thumbs | Previous | Next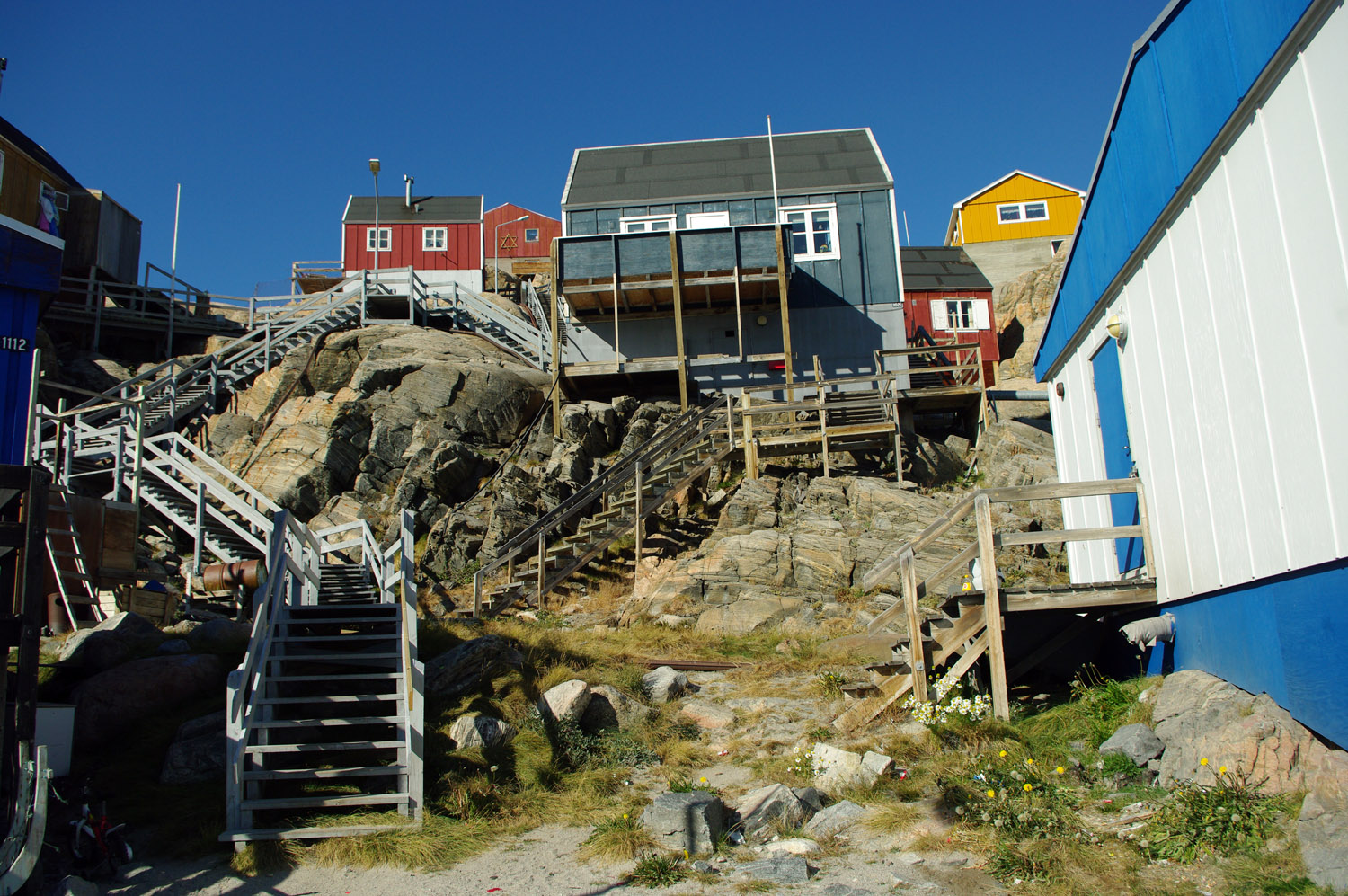 Location, location, location! What's the most important thing when buying a house?
The thing I never really understood is why use more wood than goes into the house itself building steps to go up to the house? It must be a real drag carrying up everything too, and all the garbage down as well. I hope the views are worth it.
Air temp: +7ºC Latitude: 70º51'N Longitude: 53º53'W


Photo; © Paul Ward - These are pictures from a cruise to the High Arctic in high summer, from Resolute Bay, Canada to Kangerlussuaq, Greenland.