Uummannaq Town, Greenland
Back to gallery | Back to Thumbs | Previous | Next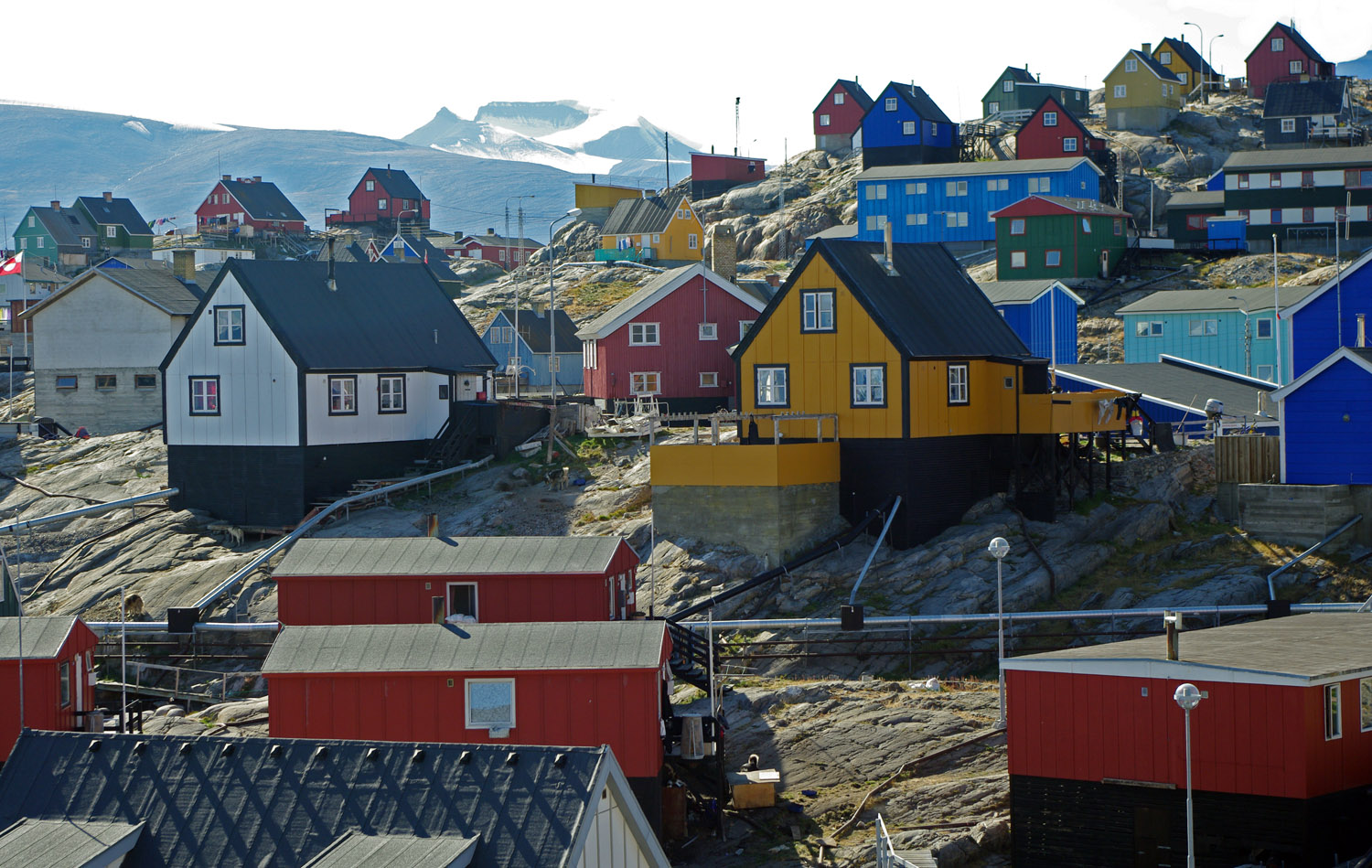 I love all of these colorful houses. I heard that you have to paint your house every three years and apply to the local council if you want to change the colour of it. The result is bright and cheerful and very spick and span, all the more so against the limited palette of the landscape.
Air temp: +7ºC Latitude: 70º51'N Longitude: 53º53'W


Photo; © Paul Ward - These are pictures from a cruise to the High Arctic in high summer, from Resolute Bay, Canada to Kangerlussuaq, Greenland.