Pack Ice in Baffin Bay Between Baffin Island and Greenland
Back to gallery | Back to Thumbs | Previous | Next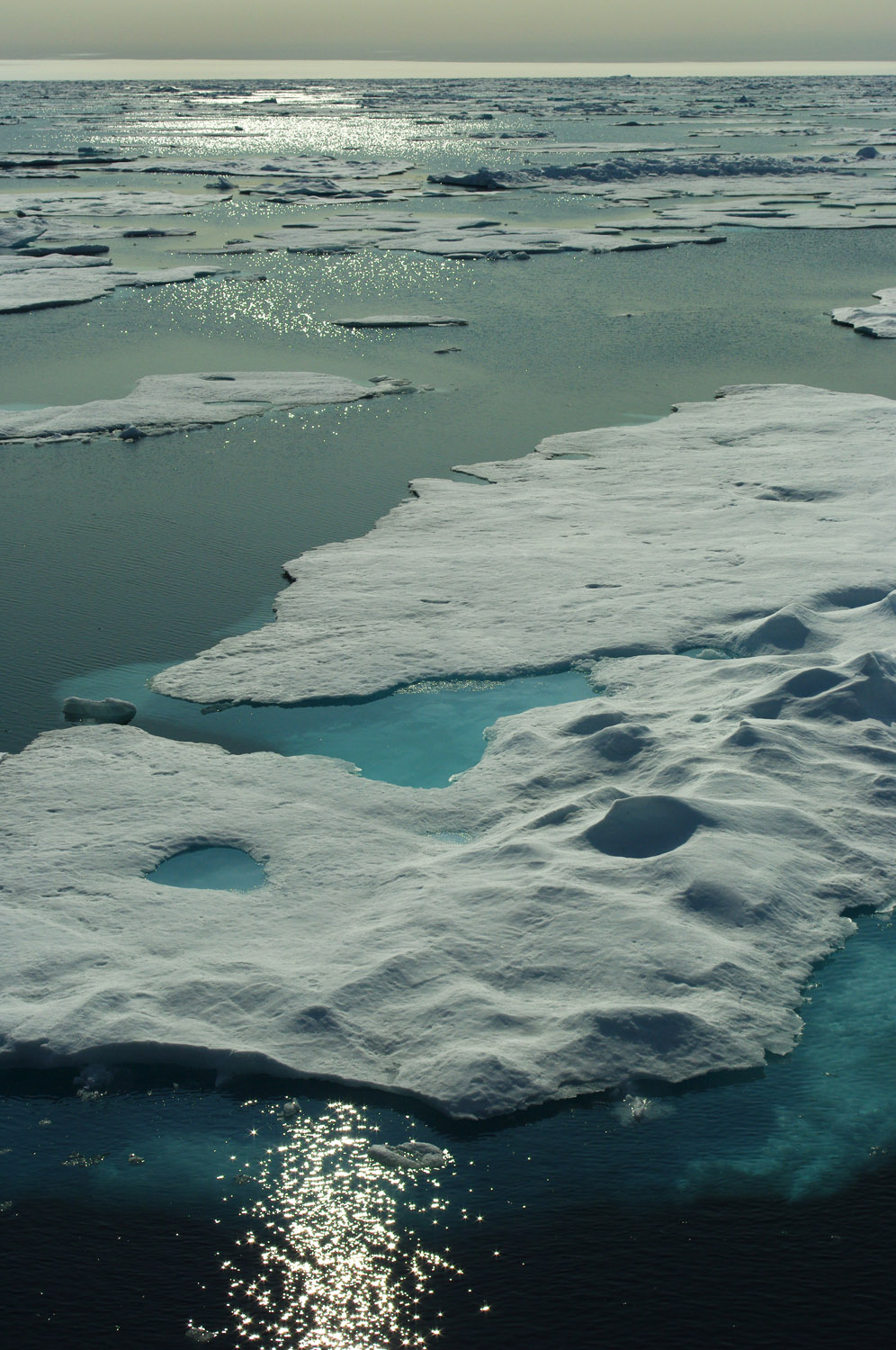 The ice melts from above and below so forming an indentation at the water line and the occasional small melt pool on top which ends up reaching through to the sea below. The good thing about pack ice is that it kills any swell and so calms the sea.
Air temp: +3ºC Latitude: 71º00'N Longitude: 69º33'W


Photo; © Paul Ward - These are pictures from a cruise to the High Arctic in high summer, from Resolute Bay, Canada to Kangerlussuaq, Greenland.