Clarke Fjord, Baffin Bay - Sea Mist
Back to gallery | Back to Thumbs | Previous | Next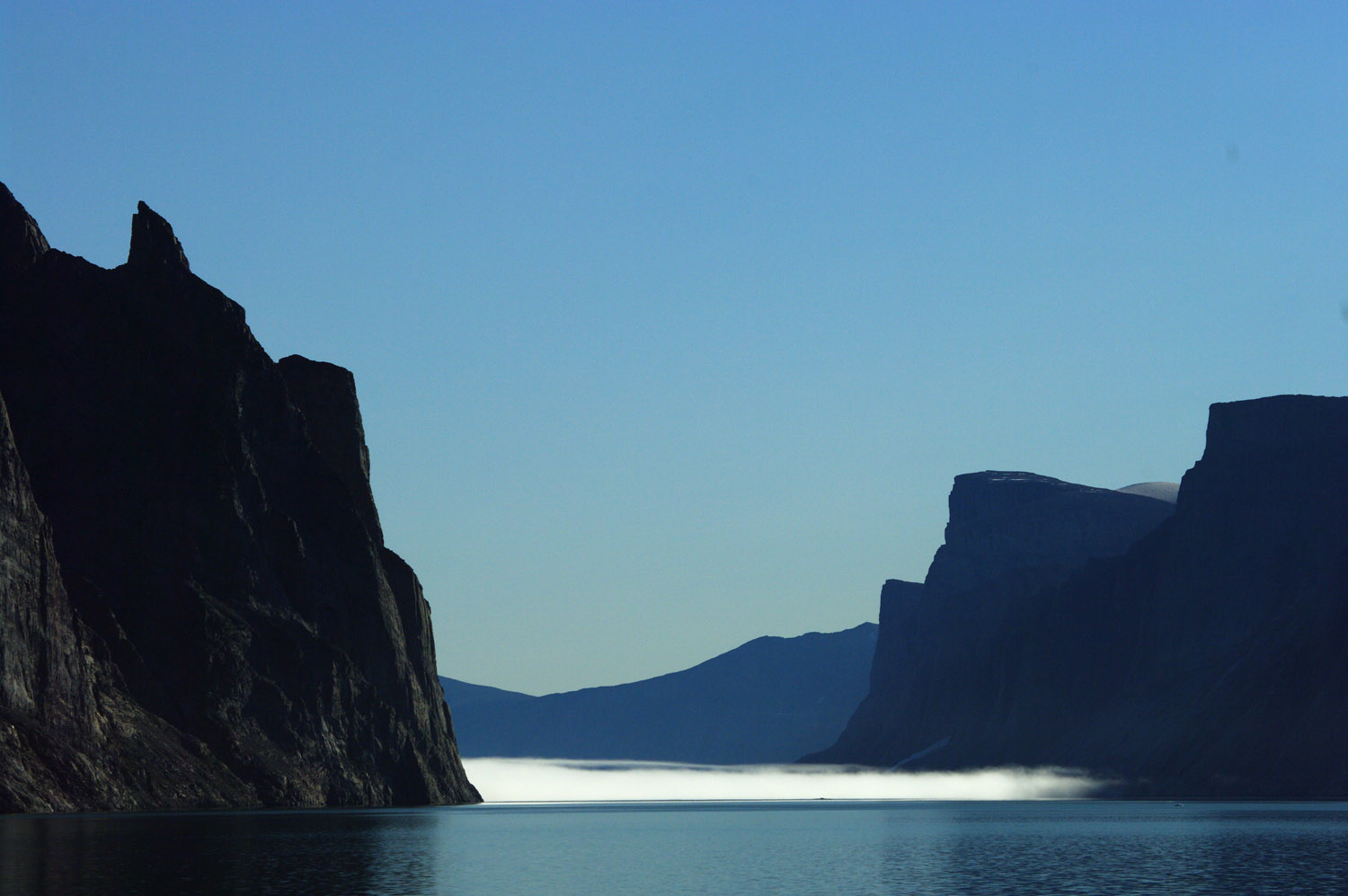 This sequence of pictures is one of my favourite times on the whole trip. This was morning, about 7.30 a.m. I had woken up earlier than normal and so was one of the first at breakfast, I'd had a look outside and it looked very spectacular so I ate quickly and left before I got into conversation with my fellow passengers and went up onto the top deck, my favourite place on the ship.
Air temp: +1ºC Latitude: 71º04'N Longitude: 71º48'W


Photo; © Paul Ward - These are pictures from a cruise to the High Arctic in high summer, from Resolute Bay, Canada to Kangerlussuaq, Greenland.