Polar Bear Pack Ice in Baffin Bay Between Baffin Island and Greenland
Back to gallery | Back to Thumbs | Previous | Next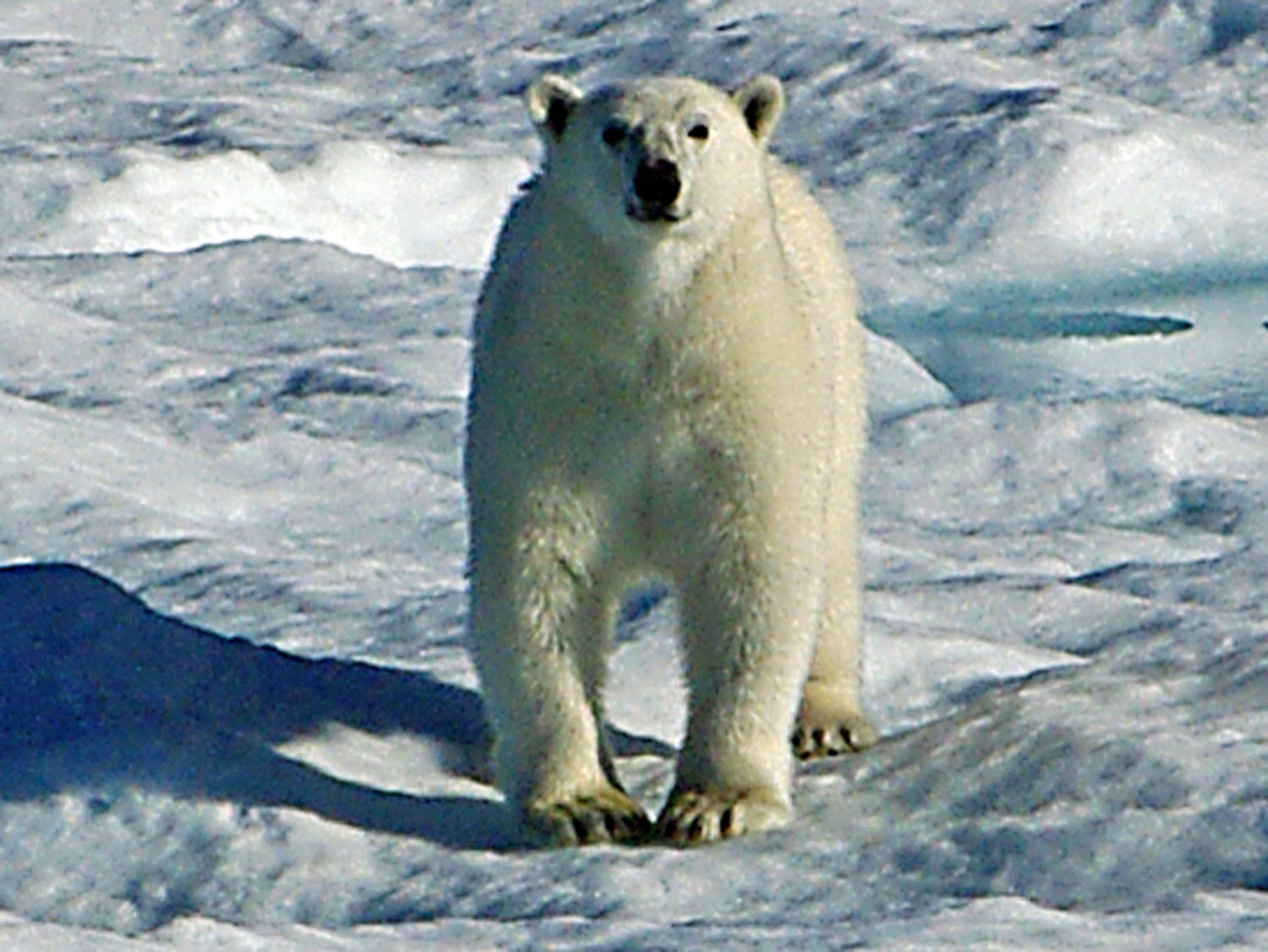 Apologies for the quality of these pictures, I didn't have a long enough telephoto lens for taking pictures of Polar Bears and so made do with what I'd got and then some digital cropping in Photoshop once I was back home. Still, he looked this big down my binoculars.
Air temp: +2ºC Latitude: 72º30'N Longitude: 75º05'W


Photo; © Paul Ward - These are pictures from a cruise to the High Arctic in high summer, from Resolute Bay, Canada to Kangerlussuaq, Greenland.