Polar Bear Pack Ice in Baffin Bay Between Baffin Island and Greenland
Back to gallery | Back to Thumbs | Previous | Next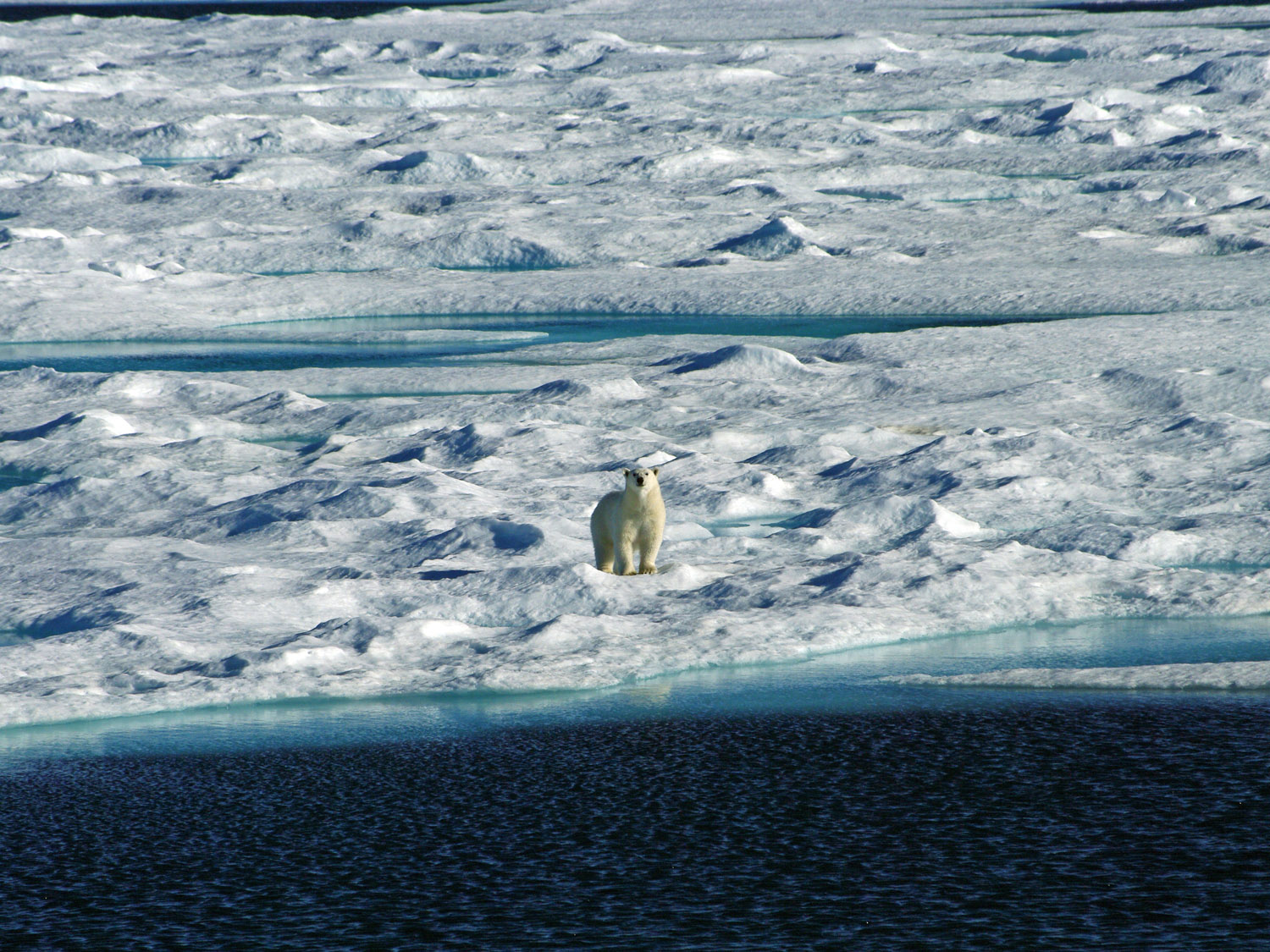 So here we were somewhere in Baffin Bay when on some substantial pieces of pack ice someone spotted a Polar Bear in the middle of dinner (our dinner that was, he seemed to have dined earlier). So we went and grabbed our camera gear and binoculars and went on deck to see what the fuss was about.
Air temp: +2ºC Latitude: 72º30'N Longitude: 75º05'W


Photo; © Paul Ward - These are pictures from a cruise to the High Arctic in high summer, from Resolute Bay, Canada to Kangerlussuaq, Greenland.