Pond Inlet, Baffin Island, Nunavut - Carving and Other Art
Back to gallery | Back to Thumbs | Previous | Next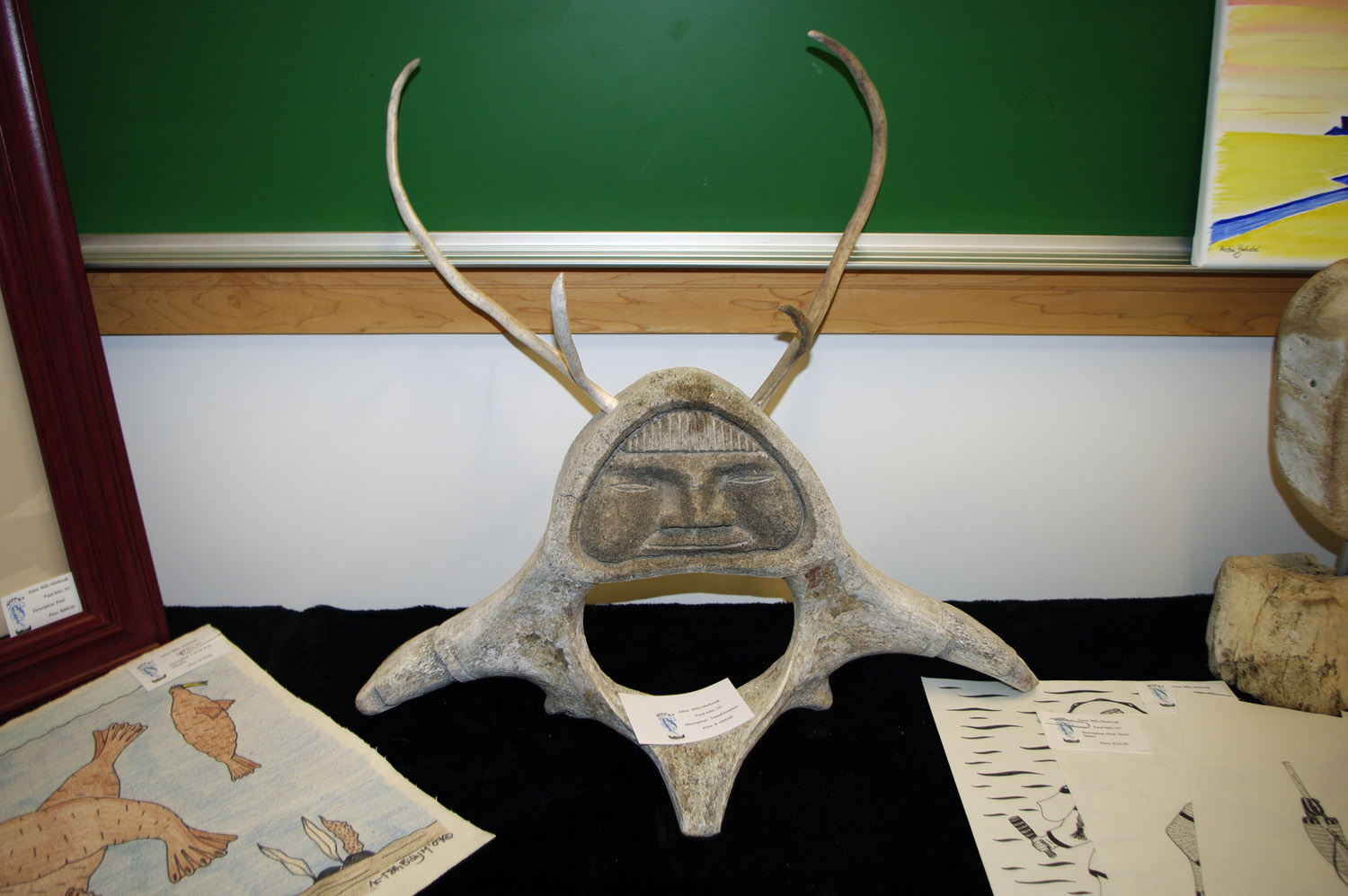 One of the ways of making money for the artistically inclined in the local population is carving and other art works. I quite liked the look of this carved whale vertebra but at about 2 feet across (60cm), weighing lots and the small matter that I would breaking the law in a big way by trying to import it to the UK meant that a photo was all I would get.
There were a couple of narwhal tusks too one of which I would have happily bought despite the cost. By 1500 there were only about fifty narwhal tusks in existence. They've come down in price in recent years though, when Queen Elizabeth the First of England was presented with one by the explorer Sir Martin Frobisher in 1577 it was worth about £10,000 at the time - more than the cost of a new castle, the queen used it as a sceptre. So in the last 450 years the value of a narwhal tusk has fallen from a royal castle to about CAD$1000.
Photo; © Paul Ward - These are pictures from a cruise to the High Arctic in high summer, from Resolute Bay, Canada to Kangerlussuaq, Greenland.