Bylot Island Overlooking Navy Board Inlet - Inuksuk with Baffin Island
Back to gallery | Back to Thumbs | Previous | Next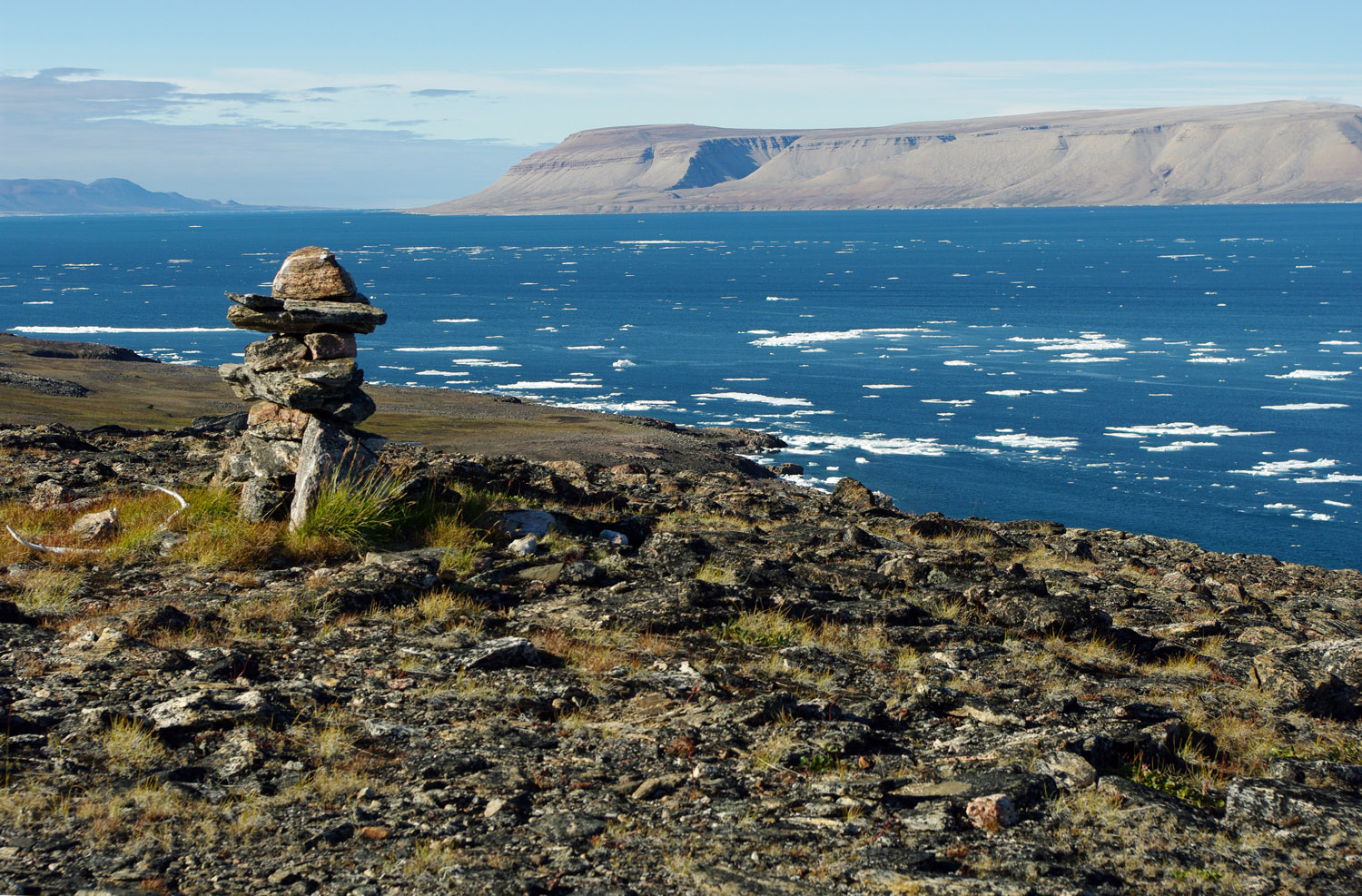 There were some antlers near this Inuksuk which I guess means it's something to do with hunting. I've just searched the internet and found several very confident definitions of Inuksuk, hardly any of which seem to agree with each other very much so I won't try to sound like I know what I'm talking about here.
In any case this was an absolutely fabulous place with utterly spectacular views of the channel in front of us and the mountainous land beyond it, if I were of that persuasion it'd certainly be the place I'd build and Inuksuk and if I had some antlers with me I'd probably use them to adorn it with.
Air temp: +6ºC Latitude: 73º44'N Longitude: 80º13'W


Photo; © Paul Ward - These are pictures from a cruise to the High Arctic in high summer, from Resolute Bay, Canada to Kangerlussuaq, Greenland.