Sailing Down Lancaster Sound
Back to gallery | Back to Thumbs | Previous | Next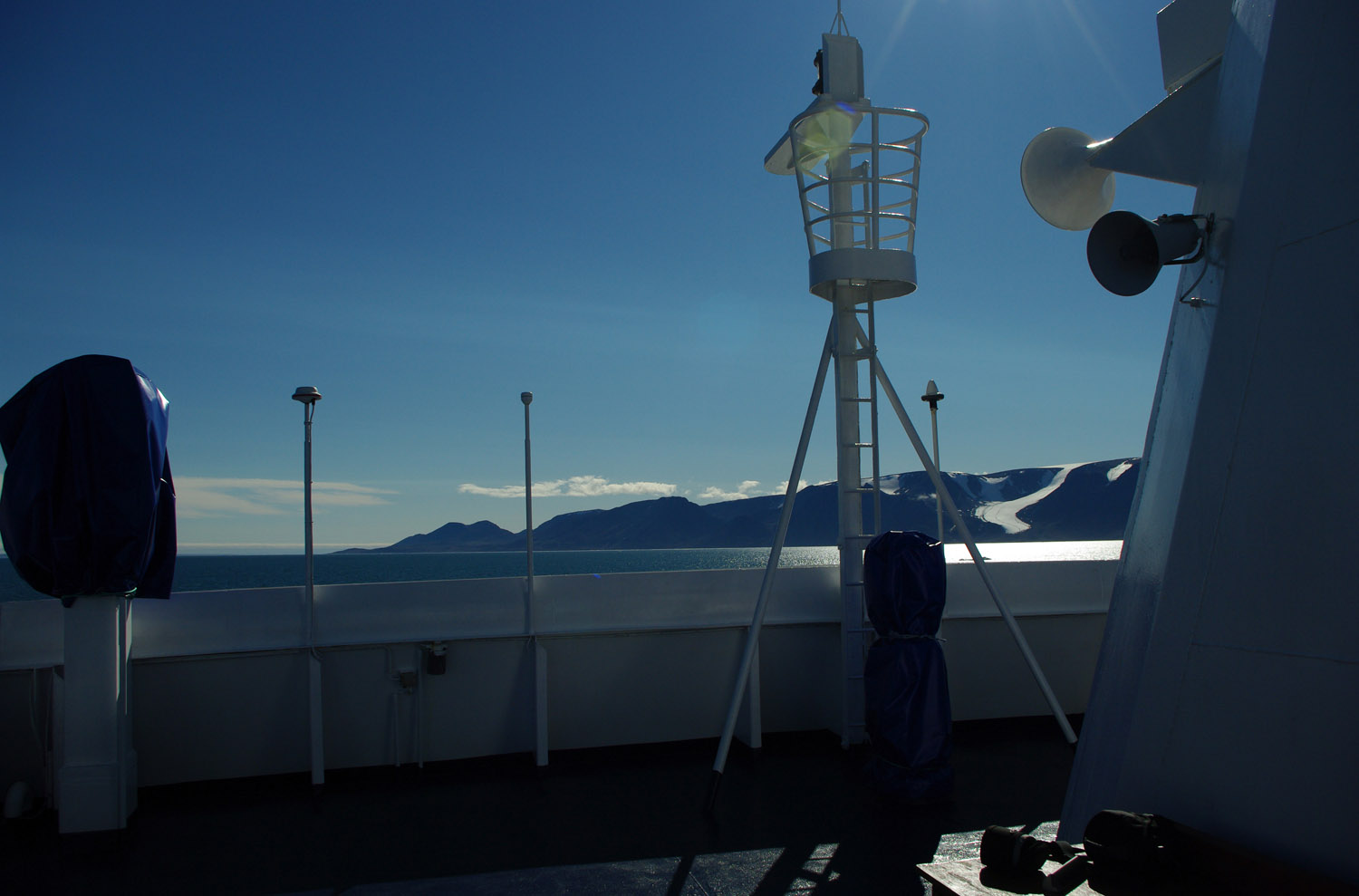 The top deck of the ship was my favourite place to be, this was the roof of the bridge where all the clever stuff happened, where the maps live and where men look very serious.
I did stuff like stand there with my arms open wide and twirl round, laugh out loud and generally commune with nature (that was the excuse if anyone came and saw me). It helped that I seem to have a higher cold tolerance than most so I was often up here on my own.
Air temp: +6ºC Latitude: 73º44'N Longitude: 80º13'W


Photo; © Paul Ward - These are pictures from a cruise to the High Arctic in high summer, from Resolute Bay, Canada to Kangerlussuaq, Greenland.