Dorset Culture Summer Settlement Bylot Island
Back to gallery | Back to Thumbs | Previous | Next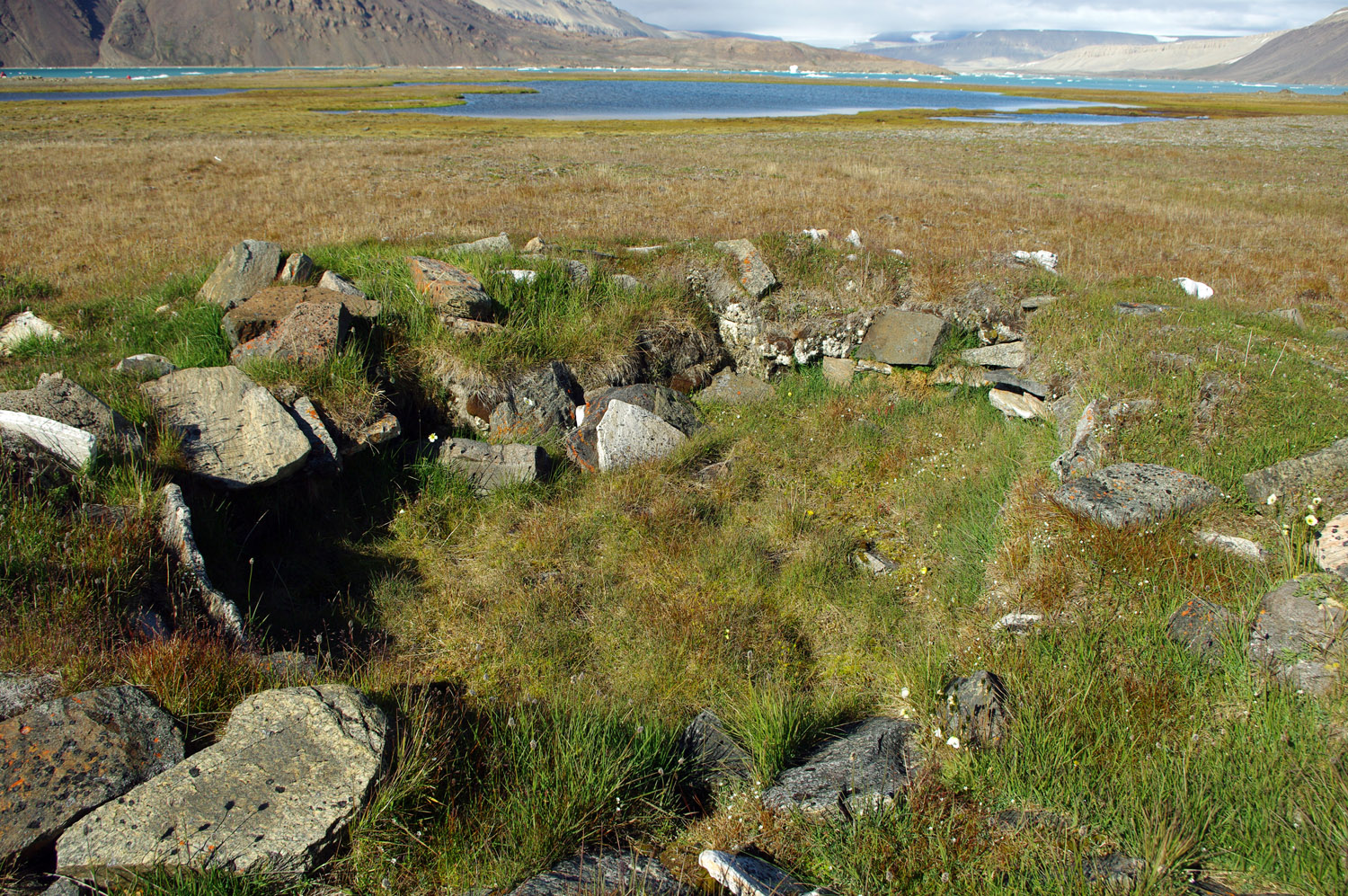 This is where there was once a hut. The ground is dug out to give a low wall as a start. With trees and wood being very scarce, whale ribs and skulls were used around the edge pointing towards the middle to make a tent-like structure with radial poles over which skins would have been laid.
Air temp: +3ºC Latitude: 74º30'N Longitude: 83º31'W


Photo; © Paul Ward - These are pictures from a cruise to the High Arctic in high summer, from Resolute Bay, Canada to Kangerlussuaq, Greenland.