Antarctic or South Polar Skua Pair
- Catharacta maccormicki
Back to gallery | Previous | Next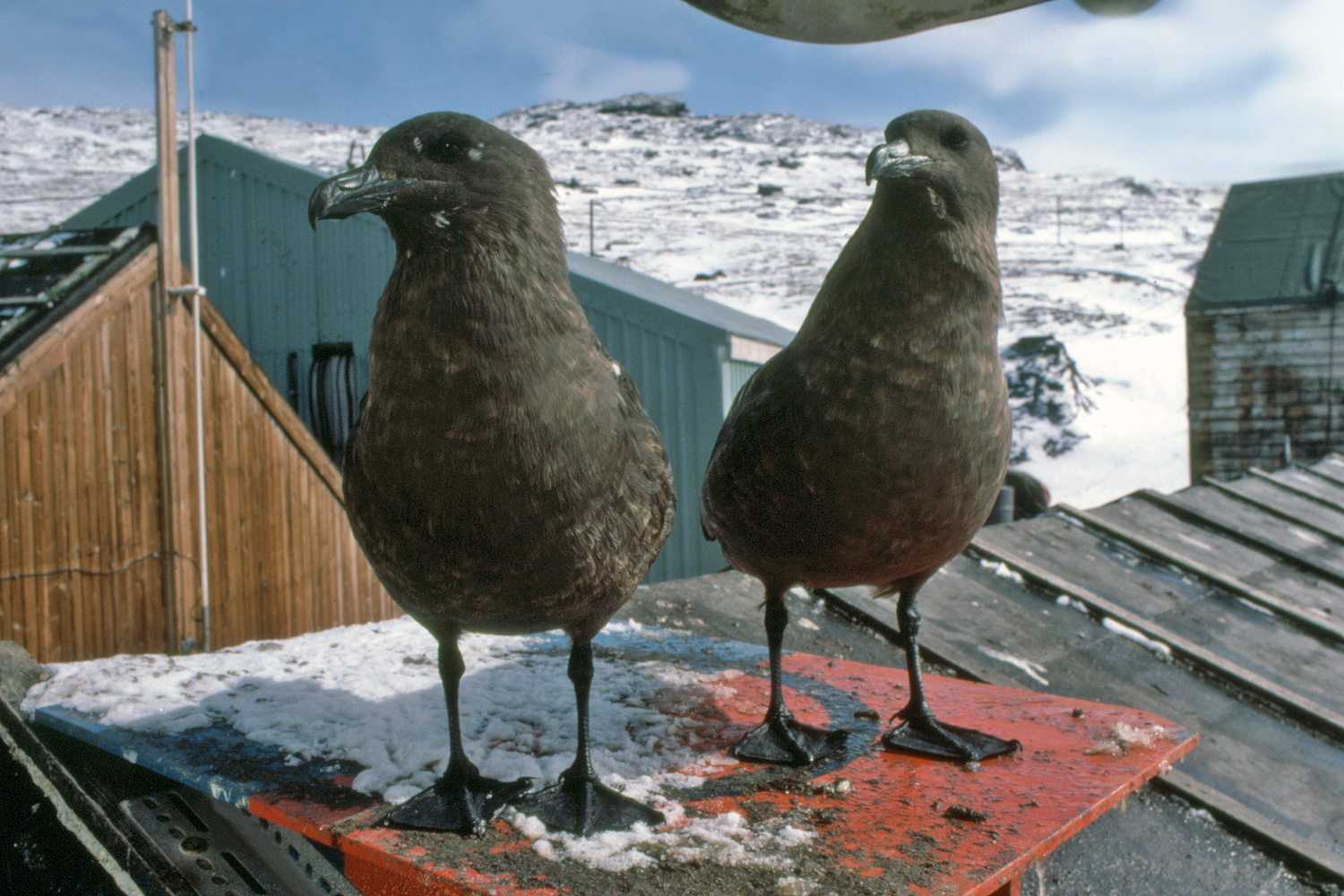 These birds are on the specially made skua landing platform (also used by occasional Dominican gulls and sheathbills) outside the kitchen window of the scientific station on Signy island in the South Orkneys. There were two pairs of skuas that used it regularly (never at the same time though), the "Reds" and the "Blues" they lived respectively to the sides of the platform of their colours. This is Mr. and Mrs. Blue. Their nest was about 250m away downhill of this rooftop platform and occasionally when feeling lazy, they would walk up rather than fly and then glide downhill back home.
If you were out nearby they would sometimes come to see if they could get any free food (see above) squawking and hovering above you. If you lent over forwards, then sometimes one would land on your back and look quizzically sideways at you as if to say "Now what?". I also had one of them once try to land on my back-pack as I was walking along. Unfortunately it was a purpose made back pack that consisted of a frame with two large open top cans attached. The first I knew what was happening was when Mrs. Blue fell into one and with much scrabbling and panic managed to get out of it before settling nearby and giving me a haughty stare.
Photo; © Paul Ward - Pictures taken on Signy Island, South Orkneys, Antarctica.