East Antarctica
In the Wake of Mawson
East Antarctica, Commonwealth Bay the "Home of the Blizzard", Mawson's Hut, Emperor Penguins, Sub-Antarctic Islands
26 Days | Depart: 8th Jan 2018 | Prices from $16,000
---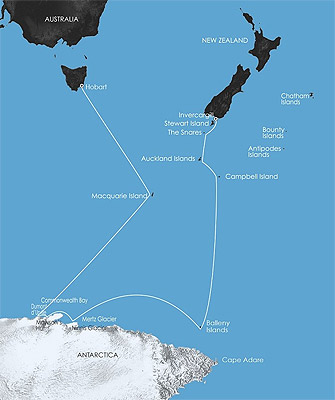 Testimonials
|
Ship types
Summary : East Antarctica is one of the most isolated places on the planet. Here, the massive polar ice cap rolls down to a sea rich in wildlife. It is also where explorers both heroic and modern day have landed and lived in the face of nature. Mawson, David, and Mackay were the first to reach the South Magnetic Pole (in January 15th, 1909) after trekking some 1,000 miles. Celebrate the achievement with a visit to the remains of Mawson's Hut in Commonwealth Bay and several islands that were also visited during Mawson's expedition. This voyage is an opportunity to experience a seldom-visited part of Antarctica, rich in history and wildlife.
Embark / Disembark: Invercargill - New Zealand
Rates: $16,000 - $22,000
Landing Fees: $880 per person
Single Rate: Available on request
Ship - Akademik Shokalskiy - Research Ship
Passengers: 48
---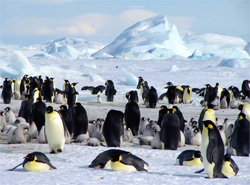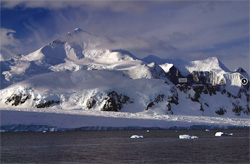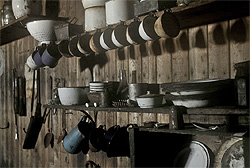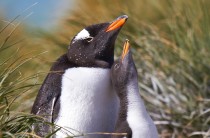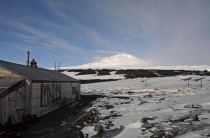 ---
Itinerary
Day 1 Invercargill, New Zealand
Arrive at the city of Invercargill, New Zealand's southernmost city. Established by Scottish settlers with its wealth in the rich farmland, sheep and dairy farms predominate. On arrival please make your own arrangements to transfer the short distance to your hotel. Dinner is at the hotel which is an opportunity to meet fellow expeditioners.
Day 2 Port of Bluff
Transfer to the port where staff will welcome you on board the Akademik Shokalskiy and as you settle into your cabin, your adventure begins.
Day 3 The Snares, Sub-Antarctic Islands - North-East Island
The Snares is the first of the Sub-Antarctic Islands that you will visit. The North East Island is the largest of the Snares, more seabirds nest on this small island than there are seabirds around the entire British Isles. Landings are not permitted, so you will Zodiac cruise the coastline to see wildlife. Snares crested penguins are plentiful around the coast as are the cape petrel. Bullers albatross also nest here. Cruising in the sheltered bays you will see, the endemic tomtit, and fernbird. Antarctic terns, white-fronted terns and red-billed gulls are around the coastline. There is an estimated 60 million of these nesting on Snares Island. Mottled petrel, diving petrel and broad billed prion are all in the vicinity.
Day 4 - 5 Auckland Islands
Spend one day ashore on Enderby Island and another day in Carnley Harbor. Explore Enderby Island, with time to observe the inhabitants daily patterns from shy yellow eyed penguins, majestic Southern royal albatross to the male New Zealand sea lions fighting for space on their main breeding beach at Sandy Bay. Climbing from Carnley Harbor to the White Capped Albatross Colony, zodiac cruising past Fairchild's Garden or visiting one of several historic sites these are myriad experiences in this southernmost harbor at the Auckland Island.
Day 6 At Sea
Take the chance to learn more about the biology and history of these islands and the tempestuous Southern Ocean through informal lectures with our experts. This particular stretch of ocean is very productive and we can expect many seabirds, including five or six kinds of albatross and numerous species of petrel.
Day 7 - 8 Macquarie Island
Described by one Australian explorer as "One of the wonder spots of the world" this is the only place in the world where the beautiful Royal Penguin breeds. Three other species of penguins the King, Gentoo and Rockhopper also breed here. You will never forget your first experience of a noisy "penguin city", where the dapper inhabitants show no fear of their strange visitors and where you will be immersed in a tumult of chattering, feeding chicks; territorial disputes; petty pilfering and courtship displays. This all happens among hundreds of Southern Elephant Seals lolling on the beaches and dunes. On arrival, meet with scientists and Park Rangers based here who will accompany you on all your landings.
Day 9 - 11 At Sea
You depart south to East Antarctica. As you make your way across the vast southern ocean there will be many opportunities for pelagic species watching. You will be logging the location of the various albatross, petrel, and prions that you see and a keen lookout will be kept for marine mammals. Lecturers will prepare you for your time in the Antarctic with informal lectures and discussions.
Day 12 - 18 Commonwealth Bay
Your first landing on the remote East Antarctic coastline will be Cape Denison, Commonwealth Bay. Notoriously known as the "home of the blizzard". Here you will see (and experience) Mawson's Hut and its environs which include other relics from the 1911-14 expedition and Adelie Penguins. West from Cape Denison is the French Research Base, Dumont D'Urville which, if permission is granted and ice conditions permit, you will visit. There is also an Emperor Penguin colony nearby. Breeding season will be over but there could be birds around. Other landings could include Port Martin (abandoned French Base) and the McKellar Islands. You will also cruise in the Zodiacs looking for wildlife.
Day 19 - 22 At Sea
Departing from the spectacular ice carved nature of Antarctica you cruise northwards towards Campbell Island with some quieter time at sea to recover from the extensive daylight hours of Antarctic. Your lecturers will discuss various aspects of the Southern Ocean with you as you share in the friendly camaraderie on board. A look out will be kept for whales and seabirds of the region.
Day 23 - 24 Campbell Island - Perseverance Harbor
Drop anchor in Perseverance Harbour, an occasional refuge for Southern Right Whales who come here to calve. Walk to the nesting site of the Southern Royal Albatross and see the strange and beautiful megaherbs growing on the hills. These huge wild flowers that have adapted to the harsh conditions have unusual colourings and weirdly-shaped leaves. We also seek out other wildlife such as Campbell Island Shags, Light-mantled Sooty Albatross and sea lions.
Day 25 At Sea
At sea en route to the Port of Bluff, take the opportunity to relax and enjoy your last few days of shipboard life and to reflect on an amazing experience. On your last evening we will review and celebrate your discoveries over a farewell dinner.
Day 26 Invercargill
Arrive at the Port of Bluff early in the morning. After breakfast, customs formalities and a last minute opportunity to bid farewell to your expedition team, you disembark and board a complimentary coach transfer to a central city drop off or Invercargill Airport.
Notes
The above itinerary is a guide only, as the exact program depends on weather and ice conditions and the wildlife you encounter. Flexibility is the key to the success of this expedition. Landings at the Sub Antarctic Islands are by permit only as administered by the governments of New Zealand and Australia. No landings are permitted at Snares Island. ExpeditionTrips is not responsible for itinerary changes.
Mandatory Travel Insurance:
As a requirement of participation in this program, all passengers must purchase full medical and emergency evacuation insurance for the specific areas they will be visiting. The minimum coverage requirement is $100,000 for program. The policy provider, policy number and contact phone number must be provided prior to departure date. We also strongly recommend that all passengers purchase comprehensive travel insurance which would include coverage for cancellation, trip disruption, baggage and personal property. ExpeditionTrips can assist you with this.
Included:
Cabin accommodations and meals aboard the ship; one night hotel accommodation including dinner and continental breakfast; onboard lectures and access to public areas; shore excursions as described; group transfers to embark the ship and transfer from the ship to city hotels and/or airport on disembarkation. Subject to change without notice.
Not Included:
International / domestic airfare; passport, visa and vaccination fees; travel insurance; excess baggage charges; items of a personal nature such as laundry, beverages, communications, medical supplies, etc.; landing fees; gratuities; fuel surcharge may apply.
Antarctica Ross Sea Region - Sample Cruises - 2017 / 2018
Trip
Highlights
Prices USD*
Days
The Ross Sea Region - In the Wake of Scott and Shackleton
Auckland Islands, Macquarie and Campbell Islands, Explore the Ross Sea, Historic Huts, Ross Ice Shelf, McMurdo base.
$22,300 -
$30,200
30
East Antarctica - In the Wake of Mawson
Antarctic Peninsula to Ross Sea, Historic Huts, remote East Antarctica, Emperor penguins, sub-Antarctic islands, helicopter excursions
$16,000 -
$22,000
26
Notes
*
Prices
are based per person, the lowest price is usually for triple occupancy in a basic cabin, the highest for double occupancy in the best available suite.
Options
may be at additional cost and are usually booked when the cruise is booked - it may be too late once the cruise has started.