Antarctic Fishing 4 - Great relief! the divers surface at the other hole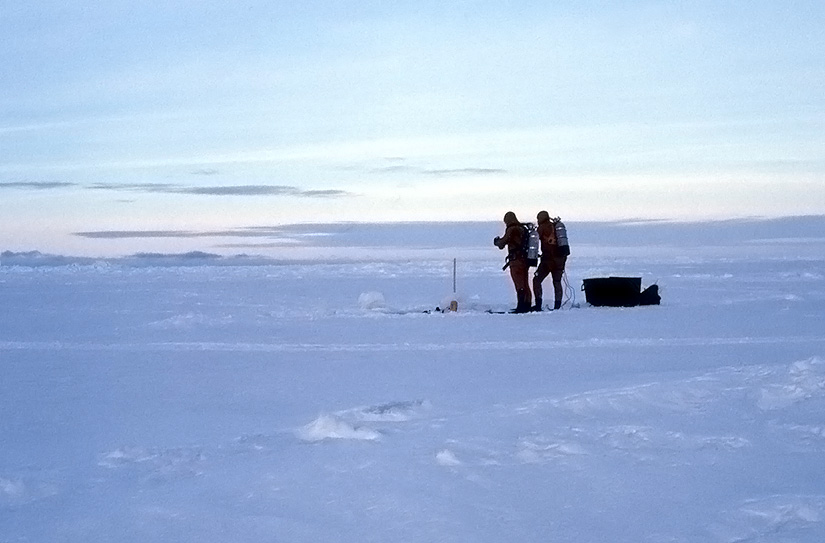 It's a very eerie place to be even before you go under water. On this day, there was no wind at all, the visibility was crystal clear for tens of miles around and the world was a monochrome of blues. Then the divers go down the hole in the ice and you are really totally alone and silent. It really is a great relief when you see them appear at the second hole!

They didn't stay in any longer than necessary as there was simply nothing nothing to see. Two divers rather than just one helps here as they form a visual cue for each other while swimming through the blue.

Paul Ward - This picture may not be copied or used in any manner without prior written permission.