Antarctic Fishing 2 - Send a diver, or two, down the hole with a handy rope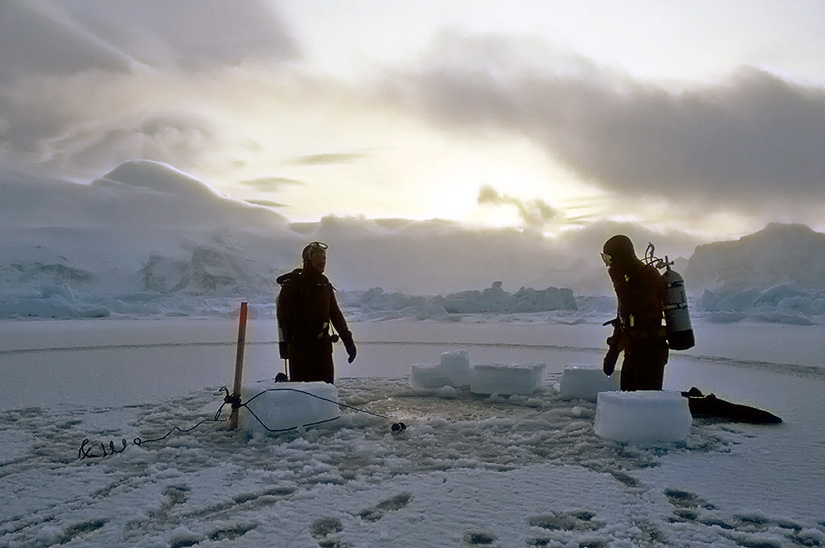 Once the hole has been cut and ice removed if possible (as here) or pushed down under the surface if the blocks are too heavy - it's time to send a diver from one hole to the other with a rope. Usually two divers are sent down, in this case one of these guys has done it before and for the other it's his first time.

A skidoo drives from one hole to the next, so the tracks can be seen through the ice as a lighter strip. The divers follow this at a depth of 5-10m and surface through the second hole. The rope is then secured at both ends to a stake hammered into the ice.

This only needs to be done the once, these holes can be used until the ice breaks up.

Paul Ward - This picture may not be copied or used in any manner without prior written permission.