Antarctic Fishing 15 - The net then needs to be straightened and stored neatly so it can be easily deployed again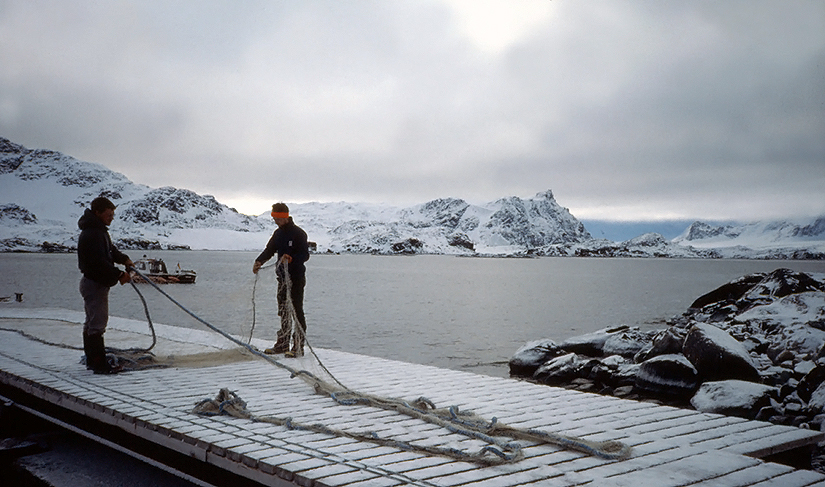 After all the hard work, getting the net in, extracting the fish and putting them in the base aquaria, the last job was to sort the net for next time. Quite gentle and therapeutic after all the recent effort. The net had to be stored correctly as next time it was going to be used we'd be bouncing about in a small boat with hardly any elbow room setting it at dusk.

Paul Ward - This picture may not be copied or used in any manner without prior written permission.