Antarctic Diving 18 - Big Pool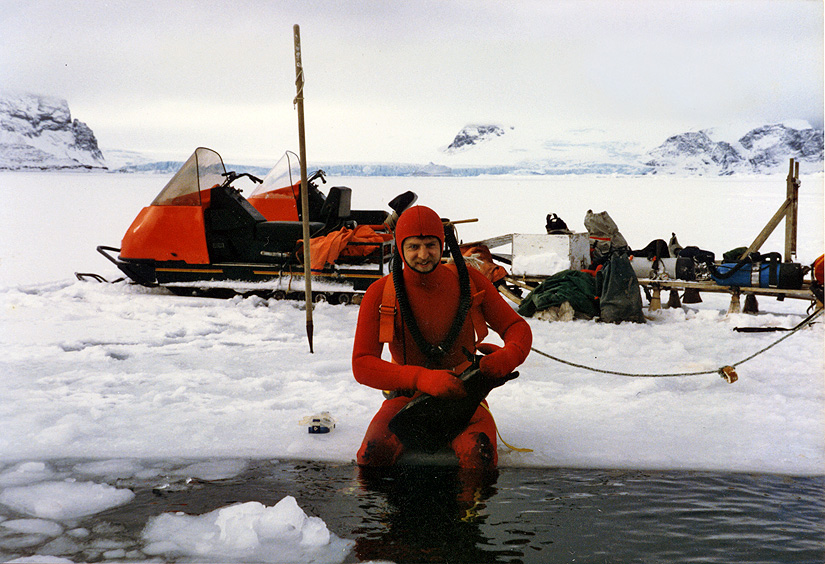 While diving under ice is great as there's no swell, no waves and fantastic viz, this disadvantage is that the entry/exit hole is small and it can be pretty dimly lit down there, especially if there is a layer of snow on top of the ice.

Natural breaks in the ice like this one therefore are particularly good as the ice is still there, but it helps deal with disadvantages somewhat.

You can gauge the size of the hole as the photographer is on the opposite side of it to the diver and using a standard lens on the camera. Note, I'm not using a life jacket here, if you get it wrong or have an emergency, you could end up stuck against the ice and unable to take it off!

This picture may not be copied or used in any manner without prior written permission.