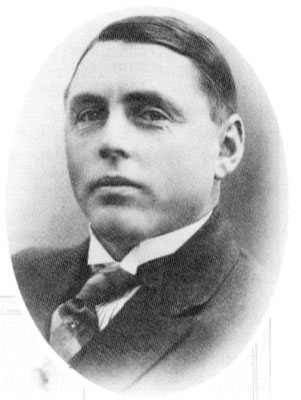 Signy Island in the South Orkney's group is 4 miles long and less than 3 miles wide, lying to the south of the middle of Coronation Island. Unnamed at the time, the appearance of the island was roughly plotted on James Weddell's chart of 1825.
The island was given it's name by Capt. Petter Sørlle, of the Norwegian whale-catcher Paal who made a running survey of the island in the 1912-13 season. Captain Sørlle named the island after his wife, Signy Sørlle.
A Norwegian biologist Lauritz Sømme worked at the Signy Island scientific station in 1979-80 and on his return to Norway located Signy Sørlle in Oslo. The base personnel of Signy station then sent her a bouquet of flowers each year on her birthday. A representative of British Antarctic Survey, D.D. Wynn-Williams visited Signy in Oslo and a large framed photograph of Signy has hung in the base from shortly after that meeting.
I am very pleased to able to present this information about Petter Sørlle and his family after I unexpectedly received an email from Norway from Signy Sørlle's granddaughter Anne Lind in January 2005.
Petter Sørlle made many whaling trips in the Antarctic.

He invented the stern slipway for factory ships in 1925. With this invention whales could be hauled up into the factory ships at sea, thus allowing them to operate throughout the open seas of the Southern, or Antarctic, Ocean without returning to the land station.

But to Petter's advantage, I must add that he also wrote many letters to newspapers and authorities here in Norway, warning that there must be made international regulations, in order to protect the whales from extermination.

He also invented a fire ladder and had lots of other ideas. He'd wake up in the middle of the night and rush to the bedroom window and make notes and sketches with charcoal on the window sill in the moon light/street light (so as not to wake up my grandmother).

They had five daughters; Reidun, Marion, Gerd, Margrethe and my mother Signe-Marie.

The season my grandfather mapped and named Signy Island, he also mapped and named three tiny islands after his (at the time) three daughters. Reid Island, Mariholm, and Gerd Island. (Reid and Gerd are located north of Signy Island, Mariholm to the south) (Holm is a Norwegian word for a very tiny island) He also mapped and named Sørlle Rocks, west of Coronation Island. (Coronation Island has a bay to the east called Petter Bay, but I'm not sure if that was his?)

He missed his girls very much when out to sea for months and months at a time. And he spoiled them no end when he was home!

My grandmother's full name was Signy Therese (maiden name: Gulbraar) Sørlle. Born May 30, 1892 in Tønsberg. Died Jan 9, 1988 in Oslo. Buried in Tønsberg.

My grandfather's full name was Petter Martin Mattias Koch Sørlle. Born Feb 16, 1884, in Thune near Tønsberg. Died May 29, 1933 in Tønsberg. Buried in Tønsberg.

They were married in April, 1909 in Oslo.

By the time Signy was twenty, they had three children!

My mother, their youngest (1924), was only 9 when Petter died. But just like her older sisters, she has very fond memories of Petter. He was sweet, understanding, inventive and playful.

Signy and Petter loved each other very much. She was very sweet and also very beautiful. As I mentioned before, he missed her very much when he had to go away for such long stretches at a time. Maybe that's why he named the very beautiful Signy Island after her?

Unfortunately I never got to know Petter, since he died so relatively young. But Signy lived to be almost 96, and I have very, very fond memories of here. We all called her `Mimi'´. Mimi was ever so proud of you people at Signy Island! And very, very touched that you "boys" remembered her birthday every year! (And I remember those wonderful bouquets as well)

Anne Lind - Norway January 2005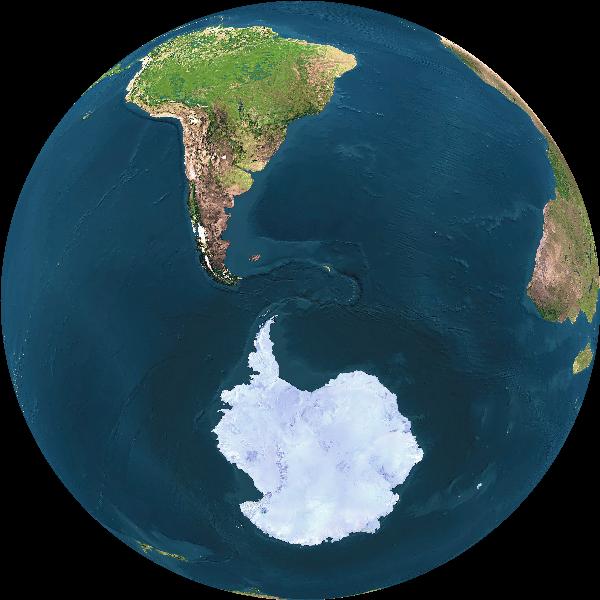 Map of the world centered on Signy