Antarctica
Pictures, Information and Travel

Maybe you've been to Antarctica on a cruise or to work and want to reminisce

Perhaps you haven't been but would love to travel to the Antarctic

Possibly you have no intention of going, but just think Antarctica is a cool place

If you like pictures - we've got stacks of pictures of Antarctica and photographic advice

You may have homework to do so you need facts about Antarctica or its animals

Maybe you're planning an Antarctic cruise or vacation

Find out what you will see, where you'll go and what you need to take in the
Antarctica travel guide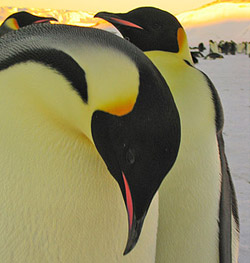 Emperor penguin fact file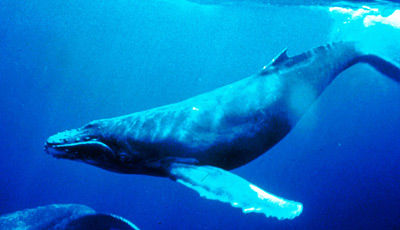 Whale species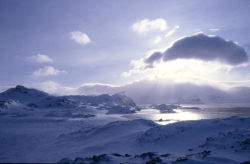 Antarctic Pictures Gallery - Clouds go scurrying by in Antarctica most days, it's the windiest and highest continent as well as the coldest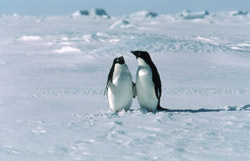 Pictures of Penguins in Antarctica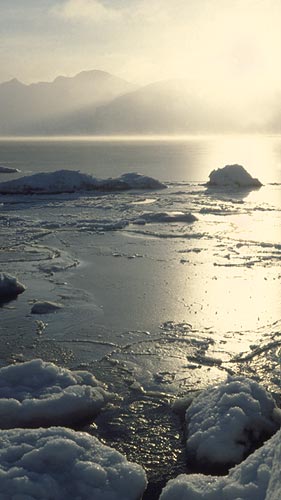 Sea ice forming in Antarctica from the shore - "sea smoke" can be seen in the distance - formed as temperatures plummet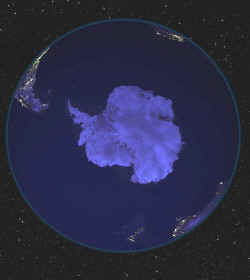 Use of picture courtesy of NASA
Composite image of Antarctica and southern hemisphere at night showing lights from major cities on South America (top left), Africa (top right) and Australia / New Zealand (bottom right). The earth could never be viewed in this way as in reality one half of this view would be in daylight and the other in darkness.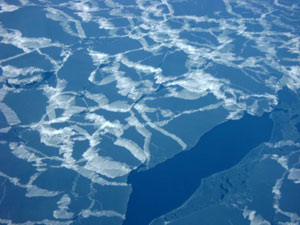 Most recently added and updated pages
Antarctica: Arctic animals list | Arctic Fox facts | Arctic Woolly Bear Moth | New Zealand in Antarctica | Australia in Antarctica | The USA in Antarctica | The UK in Antarctica | Cool and fun things to do in freezing weather | Cold Acclimatization in Humans | How Animals Deal With Cold
Travel: Group Trips to Antarctica | Antarctic Travel
Buy: Women's Sandals | Men's Winter Boots | Women's Winter Boots | Extreme Cold Weather Clothing | Dresses | Women's Boots

Antarctica Travel
Send me Antarctic trip details
Featured trips
Fly - Cruise Antarctica
100 Years Ago in Antarctica

The Heroic Age of Antarctic Exploration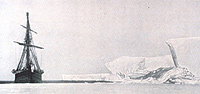 South - Ernest Shackleton: 1914 - On January 1, 1914, having received a promised financial support sufficient to warrant the announcement of the Expedition, I made it public.
The first result of this was a flood of applications from all classes of the community to join the adventure. I received nearly five thousand applications, and out of these were picked fifty-six men.
In March, to my great disappointment and anxiety, the promised financial help did not materialize, and I was now faced with the fact that I had contracted for a ship and stores, and had engaged the staff, and I was not in possession of funds to meet these liabilities. I immediately set about appealing for help, and met with generous response from all sides. I cannot here give the names of all who supported my application, but whilst taking this opportunity of thanking every one for their support, which came from parts as far apart as the interior of China, Japan, New Zealand, and Australia, I must particularly refer to the munificent donation of £24,000 from the late Sir James Caird, and to one of £10,000 from the British Government. I must also thank Mr. Dudley Docker, who enabled me to complete the purchase of the Endurance, and Miss Elizabeth Dawson Lambton, who since 1901 has always been a firm friend to Antarctic exploration, and who again, on this occasion, assisted largely. The Royal Geographical Society made a grant of £1000; and last, but by no means least, I take this opportunity of tendering my grateful thanks to Dame Janet Stancomb Wills, whose generosity enabled me to equip the Endurance efficiently, especially as regards boats (which boats were the means of our ultimate safety), and who not only, at the inception of the Expedition, gave financial help, but also continued it through the dark days when we were overdue, and funds were required to meet the need of the dependents of the Expedition.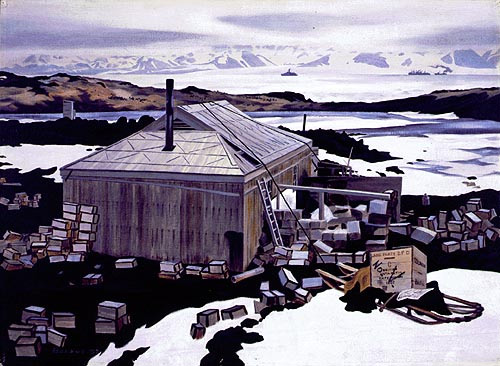 The Antarctic Shrine - Standish Backus
Sir Ernest Shackleton's historic British Antarctic Expedition of 1907 chose Cape Royds on Ross Island as the site of their headquarters. In the painting, units of Task Force 43 may be seen several miles off Cape Royds fighting their way through frozen McMurdo Sound behind an icebreaker toward the base at Hut Point, thirty miles to the south. In the background the great mountains fifty miles away in Victoria Land peer under the overcast. Picture courtesy The Naval History & Heritage Command - USA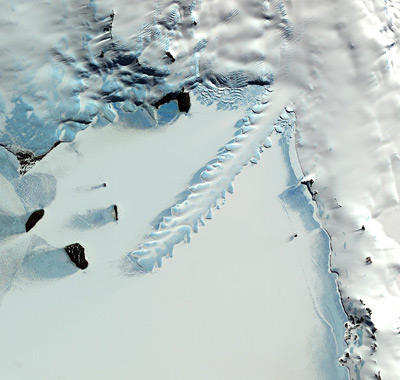 The Erebus glacier in Antarctica comes down from Mt. Erebus and protrudes off the coast of Ross Island, forming an 11-12 km long ice tongue - a long and narrow sheet of ice projecting out from the coastline. It is a serrated, blue-rimmed "knife" extending toward image center from the upper right out into snow- and ice-covered McMurdo Sound. Beneath the smooth white expanse is the Southern Ocean. Photograph courtesy of NASA / GSFC / METI / ERSDAC / JAROS, and the U.S./Japan ASTER Science Team.