Baleen whale - Whales and Whaling pictures 42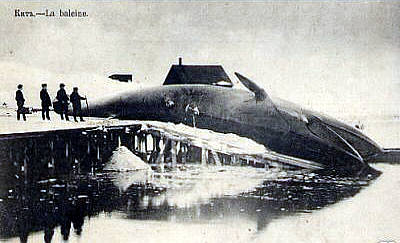 Another postcard of the whaling industry, this time of a baleen whale (probably a blue) being hauled up a slip-way to be processed. The card is labelled "Kava" which I am informed:
The word that is interpreted as "kava" is in fact Russian word "kit" (китъ) written according to the spelling rules used until 1918. Kit (кит) is the Russian for whale.
...rather than being the name of the whaling station that I previously assumed incorrectly - with thanks to Elena Grant.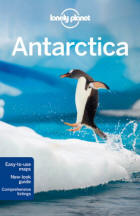 Lonely Planet travel guide Antarctica


USA |

UK


Free world delivery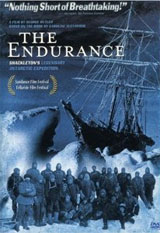 The Endurance - Shackleton's Legendary Expedition
Dramatization with original footage


DVD |

DVD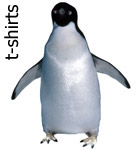 Cool Antarctica Store - Pictures, Shirts, Calendars, Cards etc.