Some species are prone to producing occasional individuals like this, known as "leuchistic" forms. Not albinos as they do have pigment, but not as much as the more normal members of the species. These penguins would always hang around the breeding grounds with others of their species, though I never saw one that had any success in breeding - incubating eggs, building a nest etc. Maybe they were just a little too different for the other penguins.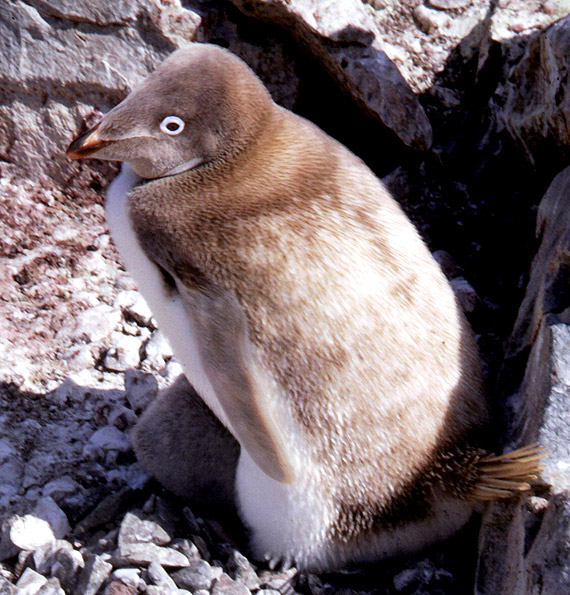 I was looking through your penguin pics and noticed your comment about leuchistic penguins not breeding. So I thought you might be interested in the attached pic of a leuchistic Adelie penguin with a chick. I took the pic in 1963 on Avian Island (off Adelaide Island). Mike Fleet.
While I saw several leuchistic chinstraps on Signy I don't recall having seen a leuchistic Adelie, maybe the result of different gene pools. Paul Ward

Photo; © Paul Ward - Pentax equipment, 100mm lens, 35mm film, K64.
This picture may not be copied or used in any manner without prior written permission.