Kulusuk with Sled Dogs and Sledge - East Greenland
My days in Greenland were either like this one - with the cloud base at about 50 feet or they were gloriously sunny, the only constant was that whatever it was like in the morning - it would be like it all day, they only seemed to change the weather at night.

This is looking down towards the school - the long red buildings, part 2 story, part 1 story with colourful kayaks underneath it that were taken out for a paddle around in the sea. There were many sled dogs dotted around the village tethered to chains fixed to the rock.
Picture copyright Paul Ward 2009. Pentax digital equipment.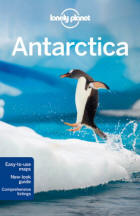 Lonely Planet travel guide Antarctica


USA |

UK


Free world delivery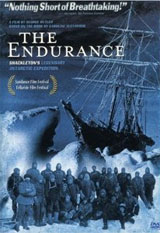 The Endurance - Shackleton's Legendary Expedition
Dramatization with original footage


DVD |

DVD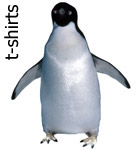 Cool Antarctica Store - Pictures, Shirts, Calendars, Cards etc.