Kulusuk - Greenland
The first sight that most visitors to East Greenland see when their aircraft arrives on Kulusuk Island is of the real ruggedness of the place with fang-like mountain peaks still with much snow cover down to sea level even here in the third week of August. The large blue building is the Kulusuk Hotel and the airport is off to the right of the picture about half as far away again from the photographer as the distance to the hotel.

The airport is at Kulusuk despite it being a very small place whereas the nearby Ammassalik / Tasiilaq , the largest settlement in Eastern Greenland, has no airport, just a heliport that receives visitors ferried from Kulusuk. The reason is that Kulusuk was the site of an American early warning station from the cold war now abandoned, but still has the airstrip that was built to service the station.
Picture copyright Paul Ward.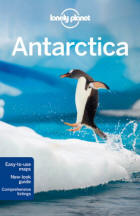 Lonely Planet travel guide Antarctica


USA |

UK


Free world delivery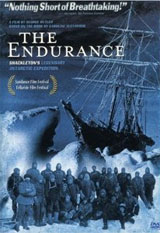 The Endurance - Shackleton's Legendary Expedition
Dramatization with original footage


DVD |

DVD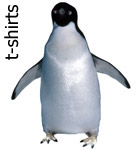 Cool Antarctica Store - Pictures, Shirts, Calendars, Cards etc.