---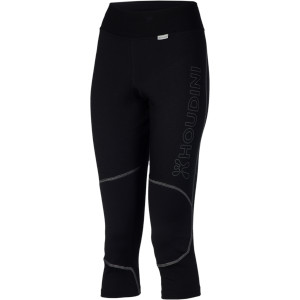 Houdini Alpine Alphies Bottom - Women's


On sale - now $65.97




- was

$109.95



Before rushing out the door to catch the first tram of the day, make sure your lower half is taken care of with the Women's Houdini Alpine Alphies Bottom. The recycled polyester Alpha Base fabric works to keep you warm and dry from early-morning fresh tracks to afternoon crud, the Econ Stretch micro-fleece knee panels add warmth and mobility, and the 3/4 length pairs perfectly with ski boots and socks. more...




---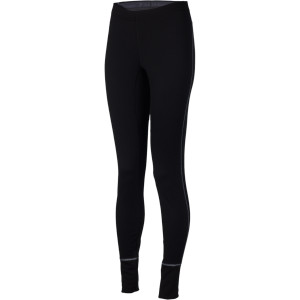 Peak Performance Multi Long John Bottom - Women's


On sale - now $71.47




- was

$109.95



Slide on the Peak Performance Women's Multi Long John Bottom and revel in its stellar comfort and fit. Smartly designed, the Multi Long features no seams in the crotch area and flat-lock seams to eliminate annoying chafing issues during long tours or ski days. more...




---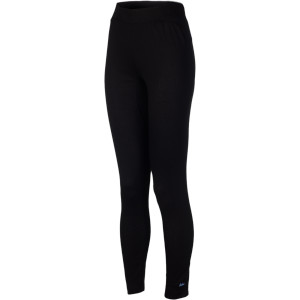 DAKINE Sierra Bottom - Women's


On sale - now $35.96




- was

$44.95



Forget about that freakishly nasty, clammy feeling and try to forget the way your old long underwear smelled. Slide into your DAKINE Women's Sierra Bottom and let this warm, quick-wicking, antimicrobial baselayer keep you feeling good from your first steps up the slope to your drive down the canyon. more...




---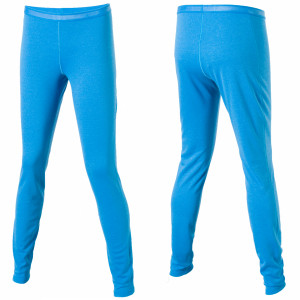 Patagonia Capilene 3 Midweight Bottom - Women's


$49



The Patagonia Womens Capilene 3 Bottom amazes you with its high performance and comfort. This bottom moves and stretches with your body when you rip around the mountain, go for a snowshoe, or dig out your driveway after an epic snowstorm. The Capilene 3 not only breathes well, but also wicks moisture away from your skin so youre never left feeling all sweaty and uncomfortable. Its jersey-knit exterior allows for easy layering, and its durable fabric wont let you down. more...




---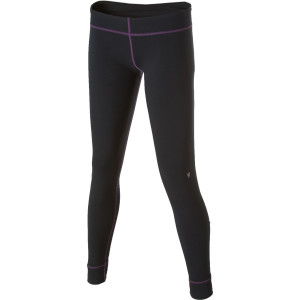 Stoic Breathe Composite Bottom - Women's


On sale - now $31.85




- was

$49



Mother Nature might show you the cold shoulder on a brisk winter morning, but the Stoic Women's Breathe Composite Bottom helps to keep you toasty warm under your snowpants. With a close-fit and silky-smooth flatlock seams, these bottoms provide lightweight insulation and easily layer under your outwear or fall hiking shorts. Midweight Breathe composite material helps to wick moisture away from your skin and dries quickly so you you're ready for action the day after a soggy storm-session on the h more...




---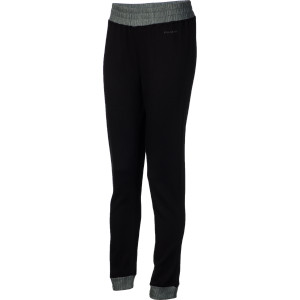 Billabong Winter Bottom Pant - Women's


On sale - now $37.46




- was

$49.95



There's a good chance Jamie Anderson could whip around those stylish 720s without the Billabong Women's Winter Bottom, but we're willing to bet the added warmth and comfort helps just a little bit. more...




---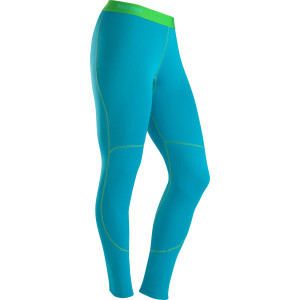 Marmot Midweight Bottom - Women's


On sale - now $32.47




- was

$49.95



Long underwear can get pretty smelly on a weeklong trip, which is why Marmot embedded the Polartec Power Dry fleece in its Women's Midweight Bottom with Cocona fibers to keep the funk factor mellow when you head to the mountains. more...




---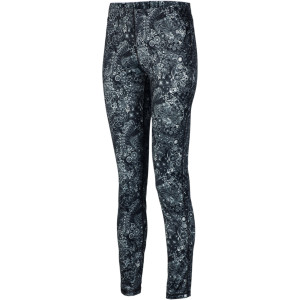 Orage Malena Bottom - Women's


On sale - now $32.47




- was

$49.95



Smooth as a baby's bottom but warm as a musk ox's, the Orage Women's Malena Bottom will keep the coziness in and the damp chill out. With sweat-wicking, breathability, and quick-drying ability, this bottom will keep you cool and comfy. And it stretches for unhindered mobility, imperative when you hit the park or get jiggy on big-mountain slopestyle. more...




---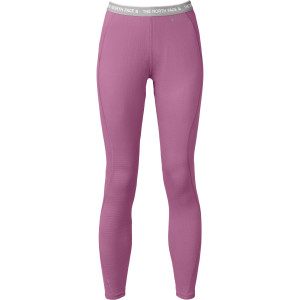 The North Face Warm Tight Bottom - Women's


On sale - now $37.46




- was

$49.95



Break the cycle of sweating and freezing on a frigid day on the skintrack with the help of the The North Face Women's Warm Tight. This midweight baselayer bottom features the new, innovative FlashDry technology that wicks and dries at lightning-fast speed to ensure your comfort during stop-and-go days on the mountain. more...




---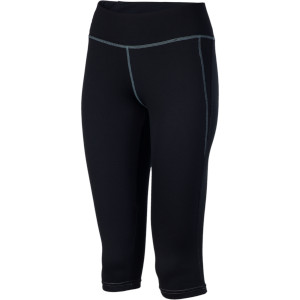 Sessions Dry Tech Capri Bottom - Women's


On sale - now $36.37




- was

$51.95



Why keep bunching up your full-length thermals around your boot cuffs? Go streamlined in the midweight Sessions Women's Dry Tech Capri Bottom, with plenty of coverage to keep you dry and warm without the bulk. Unless your riding socks are anklets, trim the fat and lighten the load with capris. more...




---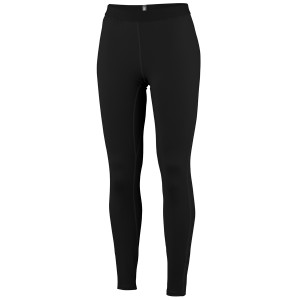 Columbia Baselayer Midweight Tight - Women's


On sale - now $35.72




- was

$54.95



Frigid temps can turn a perfect day of skiing into an afternoon of sitting in the lodge trying to avert hypothermia. Get your legs into the Columbia Women's Baselayer Midweight Tight when you need extra protection from the cold. more...




---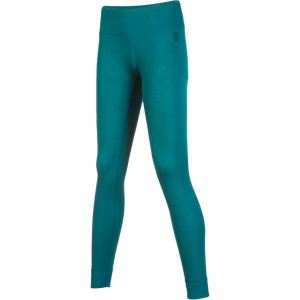 Burton Luxury Midweight Pant - Women's


On sale - now $38.97




- was

$59.95



Slip on the Burton Women's Luxury Midweight Pant before you pull on your snowboard pants, then get out on the hill and enjoy. With this silky, stretchy long underwear bottom under your shell, you'll stay warm, dry, and ready to stay at the park until the last possible moment before hitting the pub. more...




---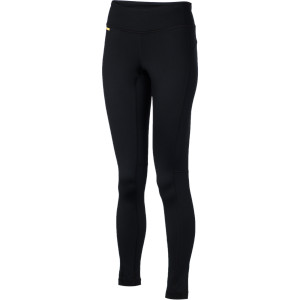 Lole Glorious Pant - Women's


On sale - now $42.22




- was

$64.95



Why sit inside when you have the Lole Women's Glorious Pant to warm your legs on a cold bluebird day? This pant has a stretchy, smooth exterior and a brushed, fuzzy interior for warmth, moisture-management, and quick-dry performance while you cross country ski, trail run, or snow shoe. more...




---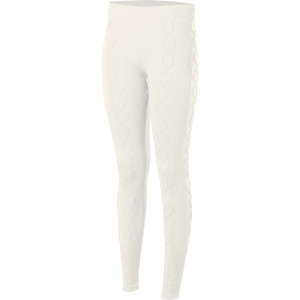 Isis Cable Tight - Women's


On sale - now $44.82




- was

$68.95



Slide your skier booty into the Isis Women's Cable Tights and revel in their comfort, full range of motion without binding, and stellar feel. more...




---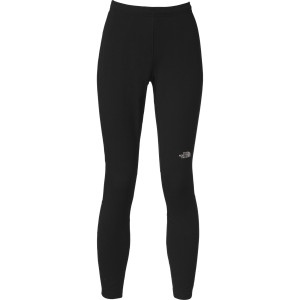 The North Face Momentum Tight - Women's


On sale - now $45.47




- was

$69.95



The North Face Women's Momentum Tight is destined to be pulled from your drawer (or laundry hamper) over and over again this winter whether you're getting ready to spin a few laps at the resort, the skate track, or the snowshoe field. more...




---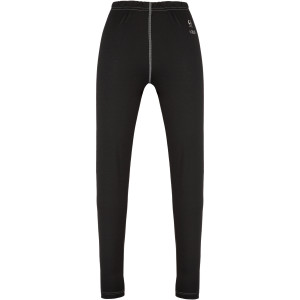 Rab MeCo 165 Bottom - Women's


On sale - now $48.72




- was

$74.95



Made from a blend of merino wool and Cocona yarns derived from recycled polyester and coconut fiber, the Rab Women's MeCo 165 Bottom provides the next-to-skin comfort, warmth, and moisture control your lower half needs during high-exertion cold-weather activity. more...




---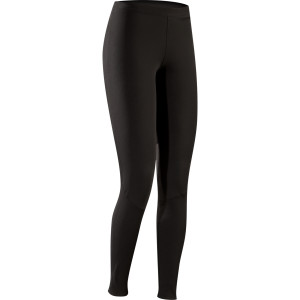 Arc'teryx Phase SV Bottom - Women's


$78.95



The Arc'teryx Women's Phase SV Bottoms are designed to keep you dry under your shell pants, even as you're working up a sweat on the skin track or snowshoe trail. to specifically suit this purpose. Phasic SV fabric wicks, dries, and insulates with a fuzzy inner face and smooth outer face, while the ligher-weight Phasic AR panels behind the knees give you a little extra breathability and extra mobility. more...




---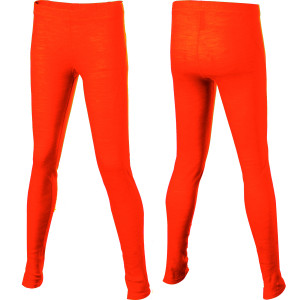 Helly Hansen Warm Pant - Women's


On sale - now $51.97




- was

$79.95



The snow swirls outside your bedroom window and reminds you to get up, put on your Helly Hansen Women's Warm Base Layer Pant, and prepare for another powder day. This two-layer, quick-drying pant wicks your lower half's sweat thanks to the hollow, next-to-skin Lifa fibers. An outer layer of merino wool insulates, manages moisture, and resists accumulating odors while you ski or board all day. To add extra comfort, this tight-fitting pant features flatlock seams and low bulk cuffs to reduce bunch more...




---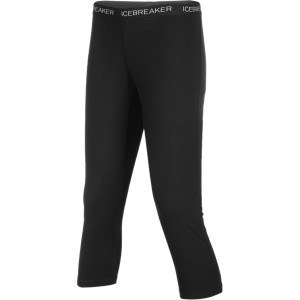 Icebreaker BodyFit 260 Legless Bottom - Women's


On sale - now $51.97




- was

$79.95



It's smooth, soft merino wool fabric will have you falling in love with the Women's BodyFit 260 Legless Bottom after your first day. Icebreaker gave this baselayer bottom 3/4-length legs so there's no fabric to bind up under your boots and chafe your shins at the resort. Make this the first layer you put on when you're planning a long day out in the cold. more...




---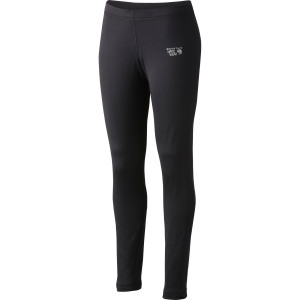 Mountain Hardwear Stretch Thermal Tight - Women's


$79.95



Slide into the Mountain Hardwear Women's Stretch Thermal Tight when frost covers your windows. This comfortable baselayer wears well beneath your shell or insulated pants while you ski, snowshoe, ice climb, or mountaineer. more...




---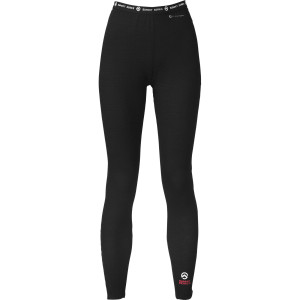 The North Face Blended Merino Tight - Women's


$79.95



Don't get bogged down on the hike with the North Face Blended Merino Women's Tight. FlashDry fibers accelerate the drying process so you're not drenched when you get to the top, and merino wool keeps you warm on the way down. more...




---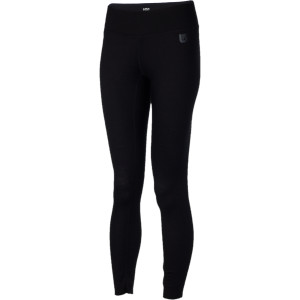 Burton Wool Pant - Women's


On sale - now $50.97




- was

$84.95



On those extra-cold days, tap into the power of natures best insulator with the Burton Womens Wool Pant. This baselayer bottom combines the wicking, quick-drying properties of Dryride synthetic fibers with the natural temperature-regulating and odor-blocking benefits of wool. more...




---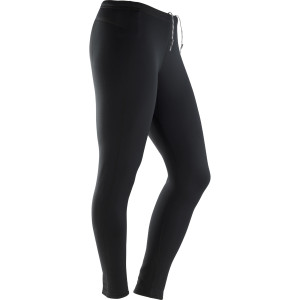 Marmot Power Stretch Pant - Women's


$84.95



For ultimate warmth and comfort under your ski pants, pull on the Marmot Women's Power Stretch Pant. The pant's fleecy warmth comes in handy on a frigid first chair, and the its ability to wick and breathe keeps you from overheating as you slice through a stretch of fresh powder. These properties, plus its super stretch, make this pant an excellent choice for a chilly morning jog or an afternoon skate ski as well. Marmot even included a handy internal ATM pocket for just such occasions. more...




---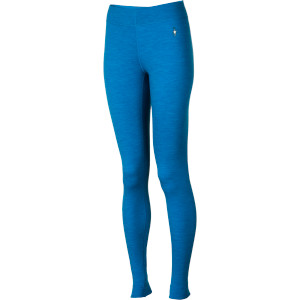 SmartWool Midweight 250 Bottom - Women's


On sale - now $56.97




- was

$94.95



The SmartWool Women's Midweight Bottom has done a great job of keeping you warm and comfortable all day under your ski pants, so why put it away when the lifts close? It makes a fantastic aprs-ski legging when paired with a skirt (down skirt, perhaps?) and your fun, furry winter boots. In this new guise, you can enjoy the cozy merino wool into the wee hours, before you get up and do it all again the next day. Good thing wool has natural anti-odor properties, since it looks like this bottom is go more...




---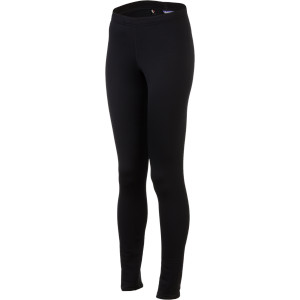 Patagonia Piton Bottoms - Women's


$99



The Patagonia Women's Piton Bottom helps you fight back the winter chill so you can fully enjoy the fresh snowfall, whether on planks or in crampons. Made with partially recycled materials, the Piton Bottom reflects Patagonia's ongoing commitment to sustainability. more...