---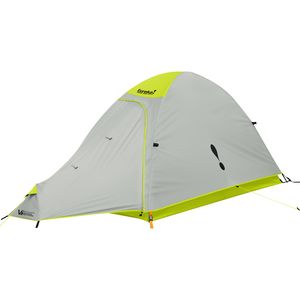 Eureka Amari Pass Solo Tent: 1-Person 3-Season


$119.9



Hello, Lone Wolf, you rebellious, solitary peace-seeker. Meet the Eureka 1-Person 3-Season Amari Pass Solo Tent, with wet-weather protection, tons of mesh for fresh air and star-gazing, and ample space for you to spread your wings and sleep like a baby. Pitch it quickly and easily with two lightweight, strong poles and clip attachments, so you can optimize your time basking in your serene existence. And when you pack it in, feel the liberating efficiency of no-fuss solo travel. more...




---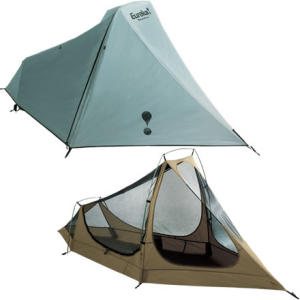 Eureka Spitfire Tent: 1-Person 3-Season


$119.9



Looking forward to a weekend with a little 'you' time? Eureka's Spitfire 3-season 1-person tent is an easy choice for fast-and-light solo travel. It has a little more room than most solo tents, so you don't feel like you're stuffed in a coffin when you're getting some sleep or staying out of the rain. more...




---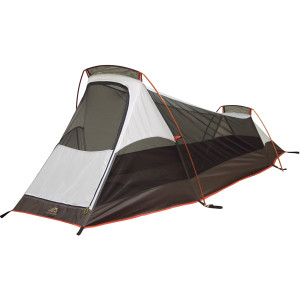 ALPS Mountaineering Mystique 1.0 Tent: 1-Person 3-Season


On sale - now $111.97




- was

$159.95



Alps Mountaineering designers created the 3-Season Mystique 1.0 1-Person Tent for the hiker who isn't afraid to wander off into the backcountry on a solo mission, but isn't crazy enough to want to be rained on. The Mystique provides total protection from the elements in a small, lightweight design that won't weigh you down but won't close in on you like a bivy sack. more...




---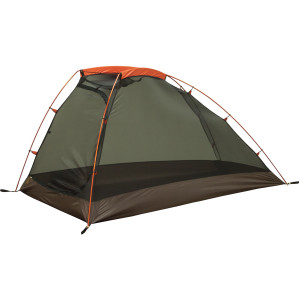 ALPS Mountaineering Zephyr 1 Tent: 1-Person 3-Season


On sale - now $125.97




- was

$179.95



There are some serious benefits to tenting alone. For one, a single-person tent weighs a lot less than a two-person tent. You also don't have to worry about getting steam-rolled at four AM or warding off your homesick tentmate's wandering hands. At under four pounds, the Alps Mountaineering Zephyr 1.0 Tent barely affects the scales, but offers heavy-duty protection against bugs and wet weather. All-mesh walls guarantee ventilation during muggy summer nights, while the urethane-coated, seam-seale more...




---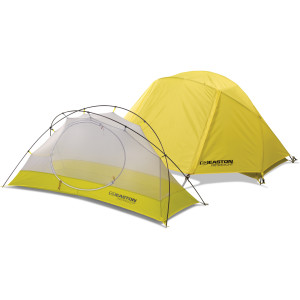 Easton Mountain Products Rimrock 1 Tent: 1-Person 3-Season


$180



Traveling in the backcountry alone doesn't have to mean uncomfortable, minimalist shelter. the Easton Mountain Products Rimrock 1 Tent is your own little trailside mcmansion, and at just over three pounds, it's the definition of lightweight luxury. more...




---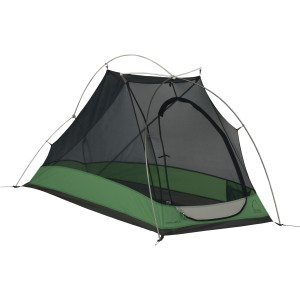 Sierra Designs Vapor Light 1 Tent 1-Person 3-Season


$259.95



There's no need to drag around any more tent then you need when you hit the trail solo. The Sierra Designs Vapor Light 1 Tent is a three-season shelter with ultralight mesh, a compact vestibule, and the protection you need to help weather a wet spring or blustery fall. Some prefer the door of a tent at the side and some the head; this tent offers the later. The vestibule offers seven square feet of storage space (enough for a weekend pack and your boots), and inside the Vapor Light, you'll find more...




---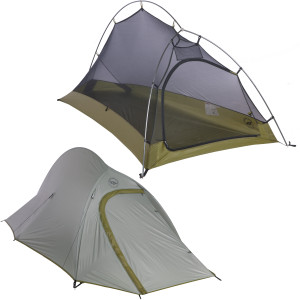 Big Agnes Seedhouse SL1 Tent: 1-Person 3-Season


$269.95



If there weren't so many bugs this time of year, you'd probably just take a silnylon tarp and a sawed-off toothbrush for your trip into the hills. But when the critters are a-crawlin' and a-flyin,' it's time to bust out the Big Agnes Seedhouse SL Tent for those light-and-fast sorties into the hills. A waterproof floor and fly keep the weather at bay, and PVC-free seam taping helps keep harmful chemicals out of the end product. more...




---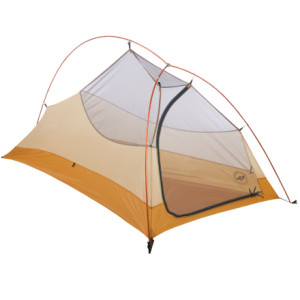 Big Agnes Fly Creek UL1 Ultra Light Tent: 1-Person 3-Season


$319.95



The Big Agnes Fly Creek UL1 Ultra Light Tent uses silnylon fabric and DAC aluminum poles to bring weight down to a scant 2lb 3oz. And that's for a double-wall tent, not some trimmed-of-all-features single-wall thing. In addition to 22 square feet of internal space, this Big Agnes tent also gives you a large vestibule. Additional guy-out points on the fly provide more support when the wind really picks up and youd rather just sleep instead of worrying about your tent turning into a kite. more...




---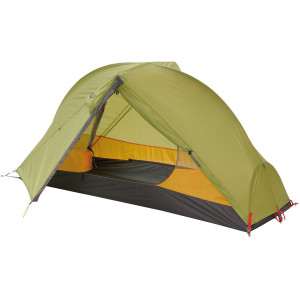 Exped Mira I Tent 1-Person 3-Season


$328.95



Solo trips mean you have to carry everything up the mountain or into and out of the canyon yourself. Fortunately, the one-person, three-season Exped Mira I Tent provides a versatile, reliable shelter while adding less than three pounds to your pack. Expertly designed and tested, this freestanding double-wall tent uses tough fabrics to keep out spring and summer showers, yet is still lightweight enough for hiking long trails like the AT or PCT. more...




---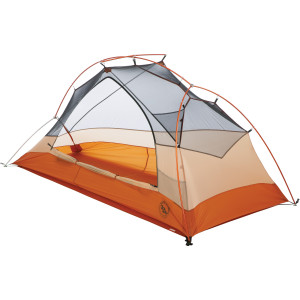 Big Agnes Copper Spur UL1 Tent 1-Person 3-Season


$349.95



The Big Agnes Copper Spur UL1 1-Person 3-Season Tent is an ultralight, go-anywhere shelter with plenty of room for you and your gear. Featherlight materials, versatile options, and enough room to actually sit up make this solo shelter a go-to for adventures into the backcountry. more...




---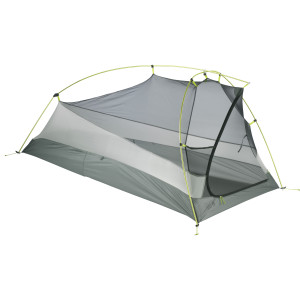 Mountain Hardwear SuperMegaUL 1 Tent: 1-Person 3-Season


$349.95



When you backpack solo, you prefer to pack extra-light and move quickly. The Mountain Hardwear SuperMegaUL 1 Tent was designed with you in mind. Made with ultralight fabrics, the 3-season SuperMega features a fully taped perimeter seam and fly for waterproof protection in wet weather while the mesh canopy provides ample ventilation, bug protection, and star gazing on clear nights. Plus, DAC Featherlight poles keep the total trail weight to under two pounds so you can cover maximum ground in less more...




---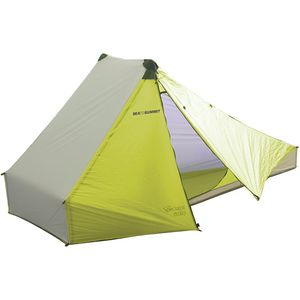 Sea To Summit Specialist Solo Tent 1-Person 3-Season


$428.95



Even if you're a weight-shaving ultralight-adventure addict, you'll find space for the Sea to Summit 3-Season 1-Person Specialist Solo Tent. After all, this tent packs down to the size of a water bottle. Although it was designed with minimalist appeal, there's still enough room inside to sit up, and just outside the door there's a small vestibule for your pack and boots. At a feathery 625 grams, this fully-enclosed shelter houses cyclists, backpackers, and sea-kayakers from the elements without more...