---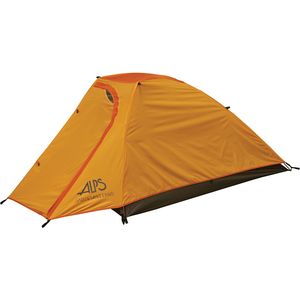 ALPS Mountaineering Zephyr 1 Tent: 1-Person 3-Season


On sale - now $149.99




- was

$199.99



The Alps Mountaineering Zephyr 1 Tent is lightweight for backpacking and comfortable for car camping from fall to spring. Alps Mountaineering built the walls out of no-see-um mesh for maximum ventilation and airflow, and the floor and fly out of a PU-coated polyester taffeta for abrasion- and water-resistance. One door and one vestibule give you plenty of space, and aluminum poles ensure a lot of head space as well as a quick and simple setup. There are mesh storage pockets inside the tent for s more...




---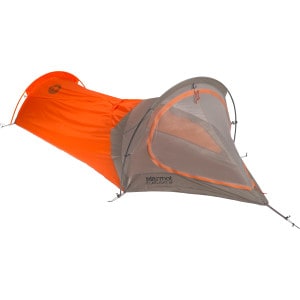 Marmot Starlight 1 Tent: 1-Person 3-Season


$218.95



Halfway between a bivy and a tent, the Marmot Starlight 1 Tent is an ultralight, ultra-simple above-ground burrow for solo backpacking and long-distance trail missions. With a body that's part mesh and part rugged PU- and silicone-coated nylon, it keeps the water at bay and lets you look at the stars as you fall asleep if skies are clear. If they aren't, you can stick on the partial fly and vestibule to keep both your head and your gear dry, and make like a badger for a good night's sleep. With more...




---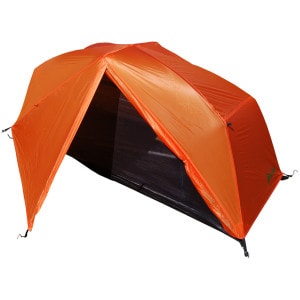 Paha Que Bear Creek Solo Tent: 1-Person 3-Season


$228.95



If the feeling of bugs crawling all over you while being rained upon helps you fall asleep, then this tent probably isn't for you. Also, you're weird. PahaQue's Bear Creek Solo Tent sleeps one person in a roomy 20 square feet of riptstop nylon floor space. When the weather turns nasty, toss over the silicone-coated rainfly and snuggle in the "bathtub" style curved floor to keep out rain and ground water. Your stuff can also remain high and dry in the small vestibule. Aluminum pole makes for a li more...




---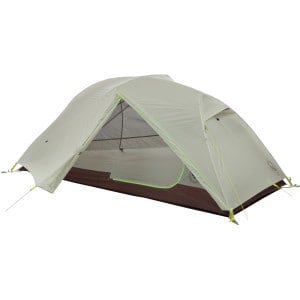 Big Agnes Jack Rabbit SL Tent: 1-Person 3-Season


On sale - now $223.92




- was

$279.9



As soon as winter turns the corner into spring, you pack up the Big Agnes 1-Person 3-Season Jack Rabbit SL Tent and hit the trail to the great wide open. Sheltered by this freestanding weather-resistant tent, you enjoy protection in inclement weather and a peaceful view when the sky clears. And as a lone adventurer you'll appreciate the quick and easy set-up of this mini Jack Rabbit. more...




---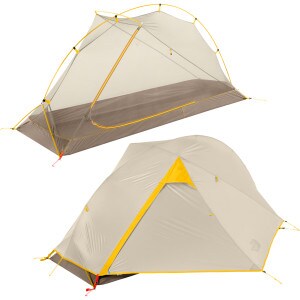 The North Face Mica FL 1 Tent: 1-Person 3-Season


$318.95



The North Face Mica FL 1-Person 3-Season Tent provides comfortable shelter from the elements without unnecessary weight, which is key when you're thru-hiking or getting ready for an ultralight backpacking trip. This one-person tent features durable, lightweight components, solid construction, and plenty of space for you and your gear to sprawl out after a ten-hour hike along the Appalachian trail. more...




---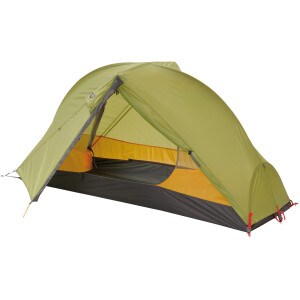 Exped Mira I Tent: 1-Person 3-Season


$328.95



Solo trips mean you have to carry everything up the mountain or into and out of the canyon yourself. Fortunately, the one-person, three-season Exped Mira I Tent provides a versatile, reliable shelter while adding less than three pounds to your pack. Expertly designed and tested, this freestanding double-wall tent uses tough fabrics to keep out spring and summer showers, yet is still lightweight enough for hiking long trails like the AT or PCT. more...




---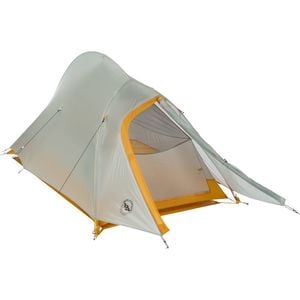 Big Agnes Fly Creek UL1 Tent: 1-Person 3-Season


On sale - now $263.96




- was

$329.95



The whole point of going solo camping is to leave stress, distraction, and other people behind, so you might as well ditch some weight while you're at it; take shelter from the grind with the ultralight Fly Creek UL1 1-Person 3-Season Tent from Big Agnes. Designed to give you fully-featured shelter and seriously low weight, the Fly Creek has a silicone- and PU-coated fly with taped seams and a storm flap, but still weighs in with a positively shrimpy trail weight of 1 pound 11 ounces, making it more...




---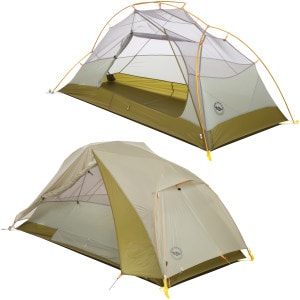 Big Agnes Fishhook UL Tent: 1-Person 3-Season


On sale - now $244.96




- was

$349.95



What do you do to improve the most vulnerable part of a tent? You eliminate it. The Big Agnes Fishhook UL Tent has a zipperless door and vestibule so that first thing to fail--the zipper--is obviated. What you have left is a superlight, weather-resistant, fully taped, user-friendly freestanding shelter. It sets up in a flash with plastic clips, breathes beautifully via its mesh body, and protects against the elements with its rain fly. In three out of four seasons, it's everything you want and n more...




---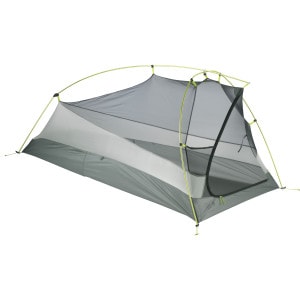 Mountain Hardwear SuperMegaUL 1 Tent: 1-Person 3-Season


$349.95



When you backpack solo, you prefer to pack extra-light and move quickly. The Mountain Hardwear SuperMegaUL 1 Tent was designed with you in mind. Made with ultralight fabrics, the 3-season SuperMega features a fully taped perimeter seam and fly for waterproof protection in wet weather while the mesh canopy provides ample ventilation, bug protection, and star gazing on clear nights. Plus, DAC Featherlight poles keep the total trail weight to under two pounds so you can cover maximum ground in less more...




---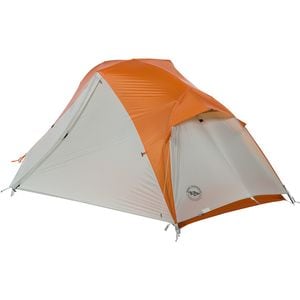 Big Agnes Copper Spur UL1 Tent: 1-Person 3-Season


On sale - now $295.96




- was

$369.95



Backpacking's all about solitude, so ditch the office, the crowds, and the hangers-on and head up into the mountains with just you, yourself, and the Big Agnes Copper Spur UL1 1-Person 3-Season Tent. It's an ultralight backpacker's dream, weighing in at 2. 5 pounds fully packed, and nearly a pound lighter if you opt to bring just the poles, fly and footprint (available here) for a quick-set up option. The Copper Spur is made primarily of polyester mesh to keep things light, airy, and breathable, more...




---
Sea To Summit Specialist Solo Tent: 1-Person 3-Season


$428.95



Even if you're a weight-shaving ultralight-adventure addict, you'll find space for the Sea to Summit 3-Season 1-Person Specialist Solo Tent. After all, this tent packs down to the size of a water bottle. Although it was designed with minimalist appeal, there's still enough room inside to sit up, and just outside the door there's a small vestibule for your pack and boots. At a feathery 625 grams, this fully-enclosed shelter houses cyclists, backpackers, and sea-kayakers from the elements without more...




---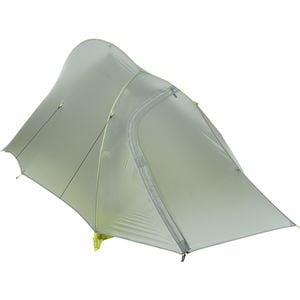 Big Agnes Fly Creek 1 Platinum Tent: 1-Person 3-Season


On sale - now $449.95




- was

$499.95



By definition, the solo backpacker gets stuck with all the gear, but cut yourself a break with the ultralight Big Agnes Fly Creek 1 Platinum Tent, a freestanding shelter that lightens your load without sacrificing performance and protection. An all-mesh body ventilates and provides a view of the stars, and the silicone- and PU-treated fly acts like a hostile bouncer, turning water away before it can get in the door and cause trouble. Zipper storm flaps and fully taped seams give it some back up, more...