---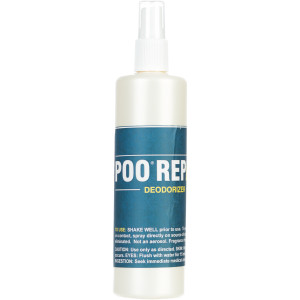 Cleanwaste Spray Bottle Poo RepAIR


$11.95



The Cleanwaste Spray Bottle Poo RepAIR is to stink what the heel was to Achilles. Whether it's rotten garbage, a pile of diapers, or the steaming present your dog left for you in the living room, hit it with a squirt of Poo RepAir and kill the odor immediately. more...




---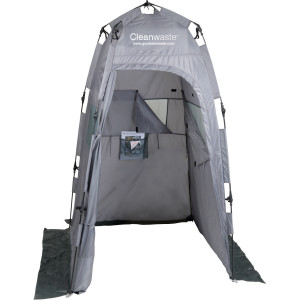 Cleanwaste Portable Privacy Tent


$139.95



Need an alternative to littering your campsite with poo holes? Check out the Cleanwaste Privacy Tent. This portable outhouse shelters your Cleanwater portable toilet, so you can do your business in private. Easy to set up and take down thanks to pre-attached poles and connectors, the Privacy Tent is made of flame retardant Taffetta and features a cross-ventilation system that airs things out. A sanitary floorless base reminds you that youre still in nature, but Cleanwaste added ground secure fla more...




---
Cleanwaste Toilet In A Bag - 15 Pack


$15.95



With the Cleanwaste Toilet In A Bag 15 Pack, you can responsibly take care of your waste and minimize your impact without having to haul a toilet into the backcountry. When nature calls, simply grab a leak-free toilet bag and take care of business. Sprinkle the waste with a scoop of included Poo Powder to control the odor and turn the waste to a solid, then use the tie closure to securely seal the bag. Plus, the bag is made from biodegradable plastic so you can dispose of it in a normal trashcan more...




---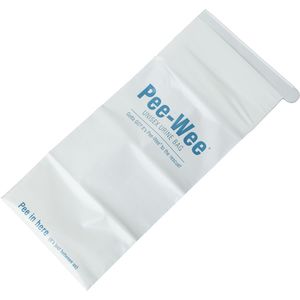 Cleanwaste PeeWee Urine Bag - 12 Pack


$18.95



Chug a gallon or two of water and hop in the car for a non-stop 30-hour road trip. Pee stops aren't necessary thanks to the unisex Cleanwaste Pee-Wee Urine Bag. Just keep a couple of these beauties in the glove box and when you gotta go, just pull one out and empty your bladder. A slip-resistant unisex collar keeps your business locked down and can be used by adults or children. A snap-close bag gels up to 24-ounces of liquid waste and allows for biodegradable disposal in any normal trashcan. Ke more...




---
Cleanwaste Go Anywhere Complete Portable Toilet System


$229.85



When you look at this backpack, you might not guess that a portable toilet, privacy shelter, and fifteen waste kits all live inside it, just waiting for your rafting and car-camping adventures. Grab this pack and help promote no-waste-left-behind in the wilderness. more...




---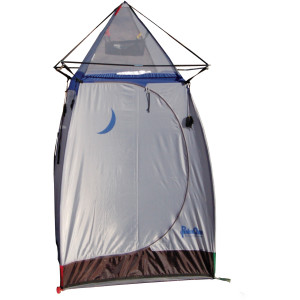 Paha Que Tepee Portable Outhouse


$258.95



Take a shower or take care of business in the backcountry in the privacy of the Paha Que Tepee Portable Outhouse. One person can set up this portable outhouse in under five minutes, and it has a floor that handles the drainage from your solar-shower run-off and that you can remove for toilet applications. This outhouse is well ventilated, engineered for strength and durability, and it packs down to just 8 by 26 inches. more...




---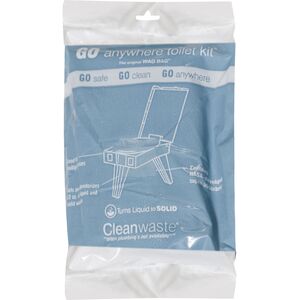 Cleanwaste Go Anywhere Waste Bag Kit - 12 Pack


$29.95



Before you head into the woods for a week, grab the Cleanwaste Waste Bag Kit. These small, easily packable bags ensure that you pack out everything that you bring in. The strong plastic with zip closures prevents an unfortunate leak in your pack. more...




---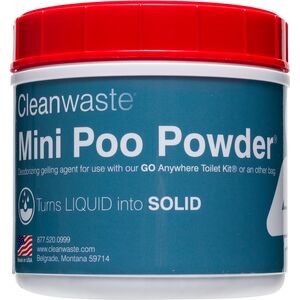 Cleanwaste Mini 55-Use Poo Powder Waste Treatment


$33.95



If you take the charge to 'leave no trace' seriously, as you should, it's time to invest in the Cleanwaste Mini 55-Use Poo Powder Waste Treatment. One scoop of environmentally friendly Poo Powder will gel and solidify 21 ounces of liquid and solid waste, which means you won't have to worry about spills and splashes when you stash your waste-bag in your backpack and march on down the trail. more...




---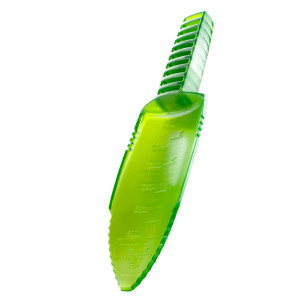 GSI Outdoors Cathole Trowel


$4.9



Despite the dry or frozen soil, the GSI Cathole Trowel ensures that you can deposit your own brand of fertilizer into the Earths natural garden. Digging a personal latrine is more than a cosmetic camping practice because, when buried, your waste is quickly decomposed and absorbed as nutrients instead of running into the local watershed. more...




---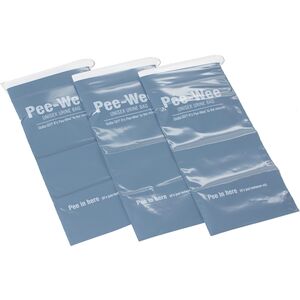 Cleanwaste PeeWee Urine Bag - 3 Pack


$4.95



The Cleanwaste Pee-Wee Urine Unisex Urine Bag lets you fulfill your dream of peeing in public. Just aim into the bag. When you're finished, snap it closed with the no-touch closure system and throw it away in any household trash can. Put a couple in your pack, a couple in your glove box, and one in your emergency kit. It's your ticket to pee all over the place.* more...




---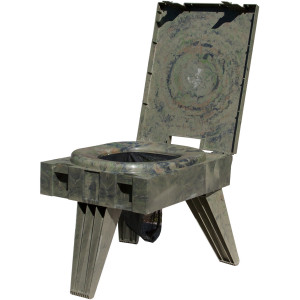 Cleanwaste Go Anywhere Portable Toilet


$69.95



Youre serious about leaving no trace behind when you car and canoe camp, or perhaps youre just not particularly stoked about crouching and losing your balance while taking a crap in the great outdoors. Were pleased to present the Cleanwaste Portable Toilet. This plastic toilet unfolds from a briefcase-sized block into the same height and bowl dimensions as a standard toilet. A removable mesh holder supports the waste-collection bag, and the biodegradable bag uses eco-friendly powder to turn liqu more...