---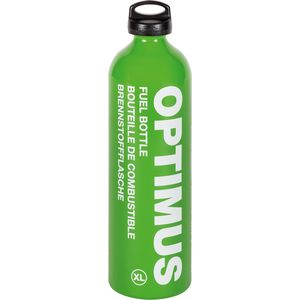 Optimus Fuel Bottle


$14.95



The Optimus Fuel Bottle is crafted with a unique hardening process that makes it suitable for transporting pressurized liquid fuel on the roughest backpacking trips. Additionally, an internal epoxy coating makes it safe for carrying methylated alcohol. Although incredibly strong, this bottle adds minimal weight to your gear. more...




---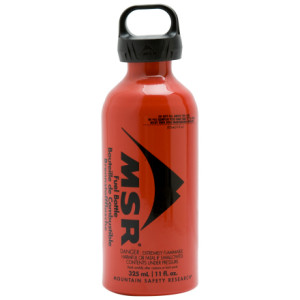 MSR Fuel Bottle


$15.95



MSR made its Fuel Bottle from a single piece of aluminum and added an air-tight seal so there's less leaking and cracking. The Fuel Bottle works with the threaded pumps on your MSR stove. Holes in the shaft of the bottle cap prevent spills and provide more controlled pouring capabilities. You can store and transport your MSR fuel pump in the Fuel Bottle once the bottle is depressurized. more...




---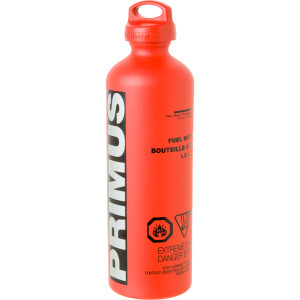 Primus Fuel Bottle


$17.95



Connect the Primus Fuel Bottle to your camping stove and make yourself a gourmet backcountry meal. Primus constructed this ultralight liquid fuel bottle from seamless extruded aluminum and lacquered its inside to ensure longevity and protection. The Primus Fuel Bottle's standard threads are compatible with OmniFuel, MultiFuel, VariFuel, and Gravity VF and MF stoves as well as most other pump stoves that burn liquid fuels. more...




---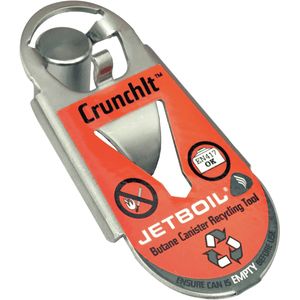 Jetboil CrunchIt Fuel Canister Recycling Tool


$5.95



Spent Jetboil fuel canisters are recyclable as long as you use the CrunchIt Fuel Cansiter Recycling Tool to safely vent the pressurized butane before you toss them in the appropriate bin. Reduce your impact on the planet that you live to explore with this can-opener-shaped tool. Designed to relieve the pressure from your butane Jetpower canisters (and some similar models) and easily puncture the housing with the CrunchIts sharp stainless steel tooth. Then you can recycle it as tin or steel with more...




---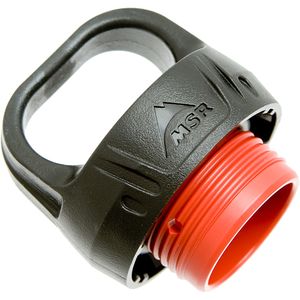 MSR Child Resistant Fuel Bottle Cap


$6.95



Whether youre on the trail or storing gear at home, keep your kids from getting into your camp fuel with the MSR Child Resistant Fuel Bottle Cap. The cap functions like a medicine bottle top on any MSR fuel bottle and stop your little ones from ingesting or spilling your fuel. more...