---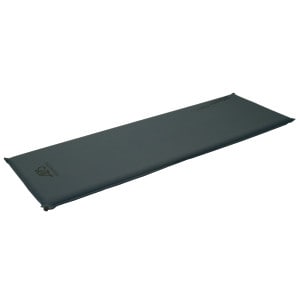 ALPS Mountaineering Lightweight Series Air Pad - XL


On sale - now $90.96




- was

$129.95



Sleeping on the ground in just a bag with no sleeping bag is not only uncomfortable, it's also cold because you have nothing between you and the cold ground. The Alps Mountaineering XL Lightweight Series Air Pad is made for tall outdoorsy types who aren't big on suffering while roughing it. Lightweight Series Air Pads inflate and deflate quickly and packs into a compact roll to minimize bulk in your pack. The tough ripstop and taffeta construction resists punctures. The pad comes with a stuff sa more...




---
Kelty Sleep Eazy Air Bed


On sale - now $116.21




- was

$154.95



Kelty's PVC free Sleep Eazy Air Bed will have you loving life in the woods. It fits nicely in your trunk next to all your camping supplies and blows up with a 6V home and auto rechargeable pump. The Sleep Eazy also comes with a Kelty Binto for ease of storage whether you're taking it out to enjoy the lake this summer or putting it to use for unexpected house guests in your living room. more...




---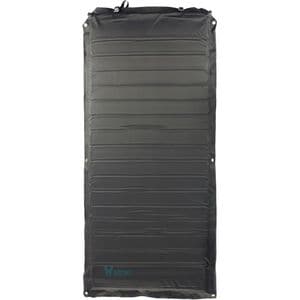 Stoic Burls Sleeping Pad


On sale - now $71.55




- was

$159



Three inches of contained air and foam cushioning makes the Stoic Burls Sleeping Pad the choice for campers, paddlers, or climbers who want to add a little more luxury to their sleeping setup at base camp. This pad is tough too, thanks to fully welded side seams, dual air valves made of brass, and a high-denier, double-coated nylon exterior. Stretch out on this spacious pad inside your tent at night or toss it under a tree down by the river a grab some quick z's--either way, you're in for some s more...




---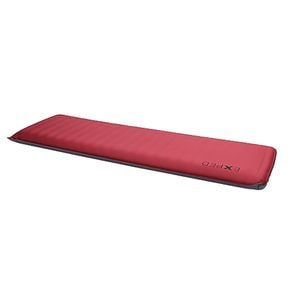 Exped SIM Comfort Sleeping Pad


$178.95



The Exped SIM Comfort Sleeping Pad is the California king of camping comfort. Four inches of dreamy refuge from the cold, hard ground will help anybody get their much needed beauty sleep. The laminated polyester surface fabric is durable, airtight, humidity resistant, and has a non-slip finish. SIM= self inflating mat, which means you just open the valve and let the laws of physics do all the work. A stuff sack and repair are included. more...




---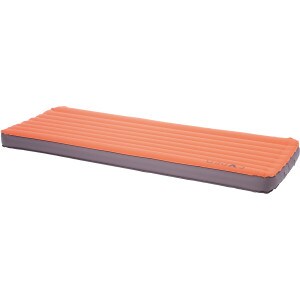 Exped SynMat 12 Sleeping Pad


$198.95



Sweet dreams come from a night spent under the stars on the Exped Synmat 12 Sleeping Pad. This pad raises you almost 5 inches off the ground so creepy crawlies, other than your sweetie, won't wind up snuggling with you through the night. Rugged 75D fabric withstands the wear and tear of being dragged in and out of the car, being pumped up and then deflated, and being jumped upon by the kids. Car camping need not be an exercise in frugality or suffering, nor need it be restricted to the warmer mo more...




---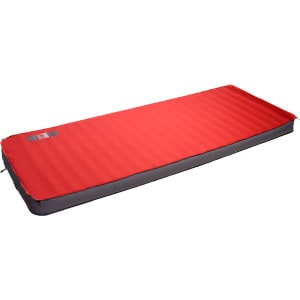 Exped MegaMat 10 Sleeping Pad


$218.95



Camping doesn't necessarily have to be roughing it. The MegaMat 10 Sleeping Pad keeps you comfortable while you sleep. In fact, the MeagaMat has adjustable firmness that feels so good, you might end up inflating it on your floor at home and sleeping there. more...




---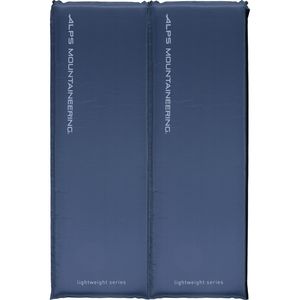 ALPS Mountaineering Lightweight Series Air Pad - Double


On sale - now $153.96




- was

$219.95



Sleeping on rocks can take some of the romance out of a couples' getaway. Keep your relationship healthy with the Alps Mountaineering Lightweight Series Double Air Pad. The durable ripstop top and polyester taffeta ensure years of camping fun, and the pad comes with a stuff sack, compression straps, and a repair kit in case you set up your tent on a porcupine. more...




---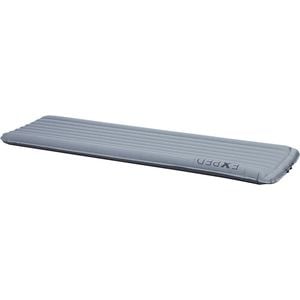 Exped DownMat UL 7 Sleeping Pad


On sale - now $206.06




- was

$228.95



Sleeping on the snow can suck the heat out of any sleeping bag, but you retain more heat with the inflatable Exped DownMat UL 7 Sleeping Pad between your bag and the floor of your snow cave or frozen tent. This award-winning design unites the comfort of an inflatable sleeping pad with the most natural and effective insulation on the planet to ensure a good sleep for the harshest winter camping. more...




---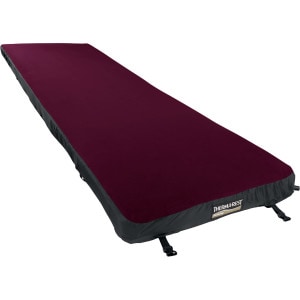 Therm-a-Rest NeoAir Dream Sleeping Pad


On sale - now $183.96




- was

$229.95



When it comes to comfort and warmth, the Therm-a-Rest NeoAir Dream Sleeping Pad has few rivals. The three-layer design utilizes an inflatable NeoAir mattress, and open-cell foam top layer, and a soft microfleece shell for total comfort and the highest thermal rating of any Therm-a-Rest pad. And although the pad inflates to a beefy 4 inches thick, it still can be packed into a compact roll. Plus, the innovative Pump Sack allows for quick, sanitary inflation and can be used as a camp chair when th more...




---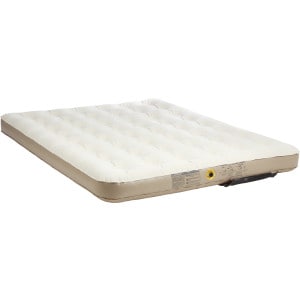 Coleman Queen Air Mattress


$39.95



As lofty as some car-camping sleeping pads claim to be, they're still pads. Inflate the Coleman Queen Air Mattress and get a good night's sleep on your camping trips. Its PVC construction ensures long-lasting durability, and the suede top is smooth to the touch. A double lock valve provides an airtight system, and the Wrap N' Roll storage system provides compact storage when you aren't camping. more...




---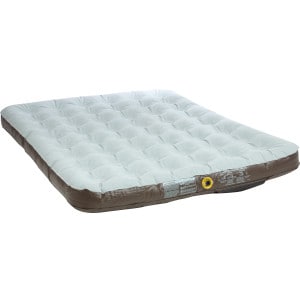 Coleman Quickbed Queen Pad with 4D QuickPump


$59.95



Inflate the Coleman Quickbed Queen Pad with 4D QuickPump and sleep comfortably in your tent. Its heavy-duty PVC construction and the AirTight System ensure long-lasting durability against your cuddly dog or wild children. The suede top works with forty eight comfort coils to give you a sound sleep for tomorrow's shenanigans. Coleman included a portable QuickPump powered by 4 D-cell batteries (batteries sold separately), and the Wrap N Roll storage system makes sure this pad stores easily and can more...




---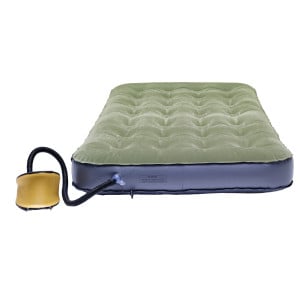 Kelty Good Nite Airbed w/Foot Pump


On sale - now $44.96




- was

$59.95



Feel a little bit closer to home when you stretch out on the Kelty Good Nite Airbed w/ Foot Pump. When a sleeping pad doesn't whisk you off to dreamland, the five inches of air and suede-like top should. Great for everything from your first night outdoors to your fifth night in your Aunt Rita's basement, the Good Nite is your one-way ticket to Snoozetown. The Good Nite includes a foot pump so you don't pass out before you ever get to fall asleep. more...




---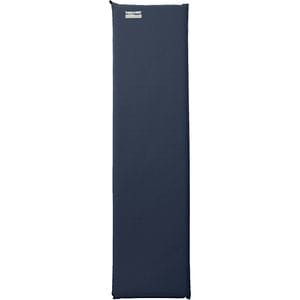 Therm-a-Rest BaseCamp Sleeping Pad


$69.95



With a design based on the original time-tested Therm-a-Rest mattress, the BaseCamp Sleeping Pad combines proven design principles and components with lighter fabrics and an expanded foam core. In addition to making the pad lighter and easier to compress, the die-cut foam core provides ample support for a restful sleep and supplies a high R-value for comfortable use while winter camping. more...




---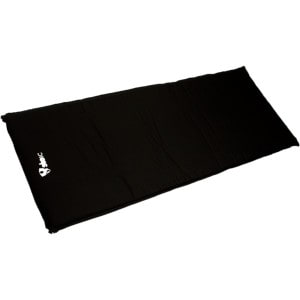 Stoic MDWT Sleeping Pad - Long


On sale - now $57.85




- was

$89



Stoic's MDWT Long Sleeping Pad induces deep Z's in any season, and the full-length size fends off frigid feet. Weighing in at 5-pounds, this sleeping pad signs on for car camping trips, no-rent-for-a-year transient experiments, and any other time you need plush, thick, say-goodbye-to-shivers sleeping pad. more...




---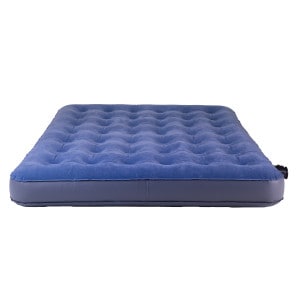 Kelty Sleep Well Airbed


On sale - now $61.72




- was

$94.95



The Kelty Sleep Well Airbed lives up to its name by delivering mattress-like comfort, whether you're spending the night in a tent or on the floor of your buddy's living room. The mattress inflates easily with the 6V pump that recharges in the wall or with a car charger; once set up, enjoy the comfortable flocked top for a good night's rest. more...