---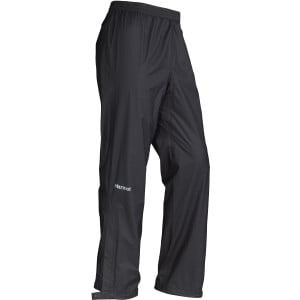 Marmot Essence Pant - Men's


$129.95



Real hikers don't let rain storms, or flash floods, or biblical downpours, or raging rivers, or cascading torrents slow them down. Nope, they pull on the Marmot Essence Men's Pant, which uses Marmot's NanoPro MemBrain waterproof laminate to keep them dry, and they tromp through the wettest of the wet without a second thought. With articulated knees and ankle zippers, the Essence won't slow them down, and with a breathability rating of 47K, no sweat will build up, either. more...




---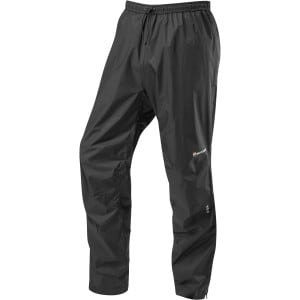 Montane Atomic Pant - Men's


$138.95



The Montane Atomic Pant is versatile enough for a multitude of activities and lightweight enough to pack with you into the backcountry. Articulated construction allows for excellent freedom of movement so you can keep moving even when the weather turns nasty. more...




---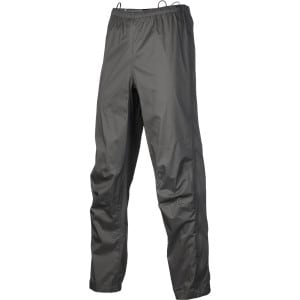 Outdoor Research Revel Pant - Men's


On sale - now $104.21




- was

$138.95



When a storm rolls in and the nearest roof is fifteen miles away, the Outdoor Research Men's Revel Pant's waterproof breathable Pertex Shield fabric is there to keep you protected. This articulated, full seam taped pant features full-length separating side zips for ventilation and easy on and off while wearing you boots. Outdoor Research also added a gusseted crotch for full mobility when you hike through the deluge. more...




---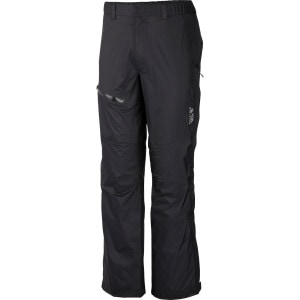 Mountain Hardwear Alkane Pant - Men's


On sale - now $104.96




- was

$139.95



No one wants to hike in a heavy pant or something that breathes as well as a garbage bagso Mountain Hardwear gives you the lightweight Men's Alkane Pant, made with Dry. Q Evap that accelerates evaporation for cool, dry comfort. Durable 2. 5-layer nylon ripstop withstands rugged-use wear and tear and keeps things nice and light. Three-quarter side zips add ventilation for those full-throttle hikes and make on-offs a cinch. more...




---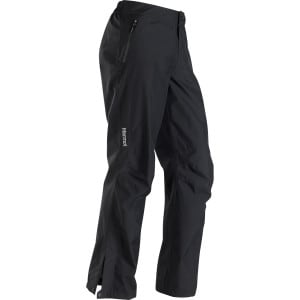 Marmot Minimalist Pant - Men's


On sale - now $131.96




- was

$164.95



When you want protection from the elements without extra bulk, pull on the Marmot Minimalist Pant. Marmot built the Minimalist with Gore-Tex Paclite fabric for the adventurer who knows they want to make miles without lugging extra weight. Fully -taped seams seal out precip when you're trudging through the backcountry on snowshoes, and articulated knees and ankle zippers mean you enjoy a more ergonomic fit while plummeting downhill on your skis or board. more...




---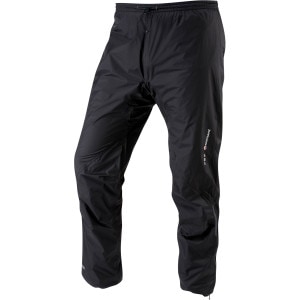 Montane Minimus Pant - Men's


On sale - now $140.21




- was

$164.95



Montane believes you shouldn't have to choose between being wet from the rain or being wet from sweaty, heat-trapping rainpants. That's why it built the Minimus Pant. Take the water-resistant, breathable Minimus on your next alpine adventure and don't worry when you see thunderheads approaching. more...




---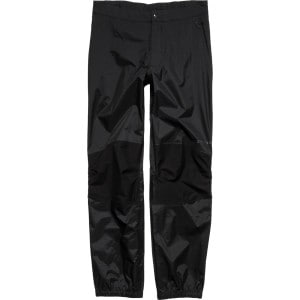 Patagonia Torrentshell Stretch Pant - Men's


$169



Hiking through overgrown sections of trail in wet conditions can leave your lower half soaked. Stay dry with the Patagonia Men's Torrentshell Stretch Pant. The H2No shell fabric performs in the wettest conditions while stretch panels in the articulated knees give you unrestricted mobility for navigating technical terrain. more...




---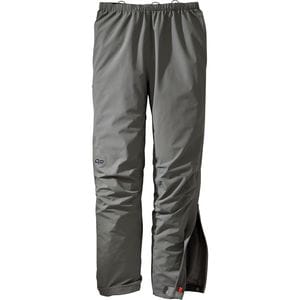 Outdoor Research Foray Pant - Men's


On sale - now $113.72




- was

$174.95



Outdoor Research designed the Foray Pant to always be there when the sky opens up and you have nowhere to run. A guaranteed waterproof breathable Gore-Tex Paclite membrane makes the Foray impervious to weather while remaining lightweight and extremely packable. 3/4-length side zippers allow you to vent when the hot humidity gets to you and make it easier to get into and out of the Foray. A gusseted crotch and articulated knees provide an unlimited range of natural motion without any binding or s more...




---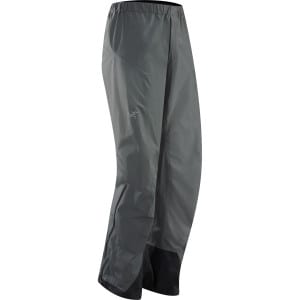 Arc'teryx Beta SL Pant - Men's


$198.95



When sudden cloud bursts send everyone running for cover, pull the Arc'teryx Men's Beta SL Pant out of your pack and keep your legs dry while you push on towards the hut. Gore-Tex Paclite will shield you from the rain and, since it's the lightest fabric Gore-Tex makes, it helps keep these pants packable so you won't have to even consider leaving them behind just to save a little space. They have reinforced 3-layer Gore-Tex cuffs, too, so you won't slice your legs up powering through prickers; in more...




---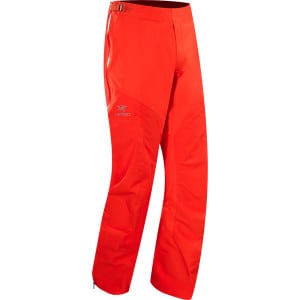 Arc'teryx Alpha SL Gore-Tex Pant - Men's


$258.95



It may be sunny, but the weather can change on a dime, so equip yourself with the Arc'teryx Men's Alpha SL Gore-Tex Pant when you head out into the backcountry. The windproof, waterproof, and breathable Gore-Tex Paclite 2L membrane protects you from the wet elements and keeps this pant light so you can move fast. Full side zippers ditch excess heat and accommodate your climbing or touring boots. more...




---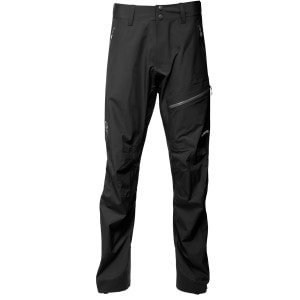 Norr Falketind Dri3 Pant - Men's


On sale - now $90.63




- was

$258.95



As Norrona's lightest shell rain pants, the Men's Falkentind Dri3 Pants offer steadfast protection from the elements and a fit that's built for moving in the mountains. Features like highly breathable Dri3 fabric, side zips, and reinforced instep patches take these pants beyond just a minimalist offering and give you rugged outerwear for any serious trek. more...




---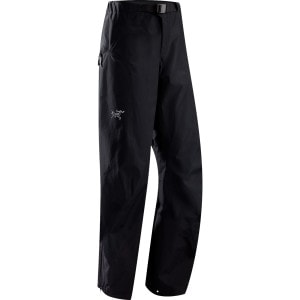 Arc'teryx Zeta AR Pant - Men's


$298.95



You were not a den member but you firmly believe in always being prepared. The Arc'teryx Men's Zeta AR Pant is crafted from a mix of Gore-Tex fabrics for guaranteed waterproof and breathable protection so you're ready for whatever Mother Nature throws your way. Whether you're hiking through the Great Smoky Mountains, trekking to base camp under full sun, or wacking down thigh-high weeds in your backyard, the Zeta pant protects your legs from wind, rain, and twig-lashings without weighing you dow more...




---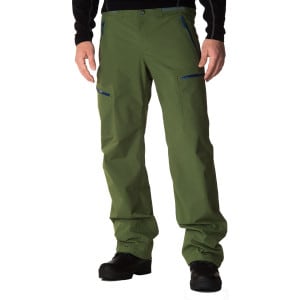 Norr Svalbard Gore-Tex Pant - Men's


On sale - now $245.52




- was

$306.9



You never know where your next adventure is going to take you or what it's going to bring, so prepare yourself for anything with the Norrona Svalbard Men's Gore-Tex Pant. Featuring waterproof breathable Gore-Tex to keep you dry, the Svalbard is versatile enough to handle anything from coastal downpours to high alpine snowstorms, and everything in between. Zippered thigh pocket vents dump heat when you're trekking in mild summer temps and the regular fit allows room to layer underneath when you n more...




---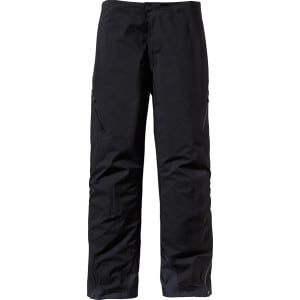 Patagonia Leashless Pant - Men's


$349



Weather windows slam shut faster than you can chug a post-climb beer, so you've got to be ready to put the hammer down when the clouds break and a few rays of sunshine hit the wall you've been lining up. Odds are the good weather will be gone again before you're done with the first pitch, but in the Patagonia Leashless Men's Pant, you'll be golden even if things get soggy. Made with fast single-day ascents in mind, the Leashless is constructed from tough 30D nylon, with an ultra-breathable Gore- more...




---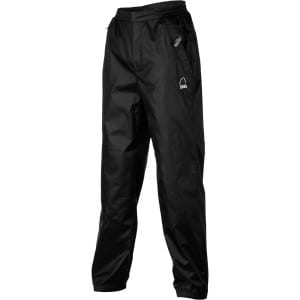 Sierra Designs Microlight Pant - Men's


On sale - now $12.93




- was

$36.95



The lightweight and water-resistant Sierra Designs Men's Microlight Pant blocks wind and moisture on in-town bike commutes or muddy splashes and light rain on long day hikes. This polyester pant packs up small in the included stuff sack, and disappears in your pack until things get wet. The elastic waistband lets you pull it on over your hiking pants, and the two zippered hand pockets hold your pocket knife and energy bar. more...




---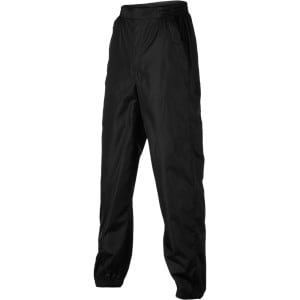 Sierra Designs Microlight 2 Pant - Men's


On sale - now $29.21




- was

$38.95



The lightweight and water-resistant Sierra Designs Men's Microlight 2 Pant blocks wind and moisture on in-town bike commutes and light rain on long day hikes. It's an ideal layer for traipsing around the globe because it is versatile, yet it packs down small in the included stuff sack. The elasticized waistband lets you easily slide the MicroLight on over other layers and then cinch it tight with the drawcord adjustment. You can stash your subway change or an energy bar in the two zippered handw more...




---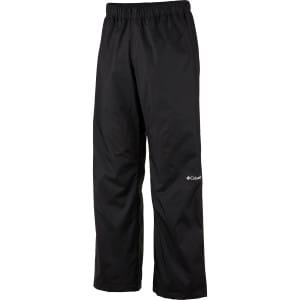 Columbia Regen Rain Pant - Men's


$49.95



When the skies open, all you have to to is open the pocket in which your Columbia Men's Regen Rain Pant is stored and pull it on. The completely waterproof, yet highly breathable material sheds moisture so your main layer stays dry while you continue on your adventure. more...




---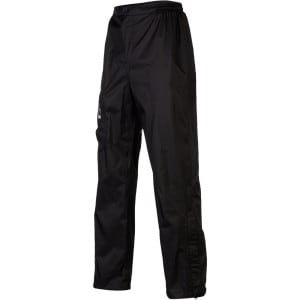 Sierra Designs Hurricane Pant - Men's


On sale - now $18.88




- was

$53.95



Prepare for the inevitable afternoon thunderstorms during your next backpacking or hiking trip in the mountains with the Sierra Designs Men's Hurricane HP Pant. A solvent-free laminate and fully taped seams provide durable water resistance and breathability for blocking brief showers and light drizzles. An elastic drawcord waist keeps the pant snug, and 12-inch ankle zips let you change in and out without taking off your boots. When the sky clears, the Hurricane packs up into its side cargo pock more...




---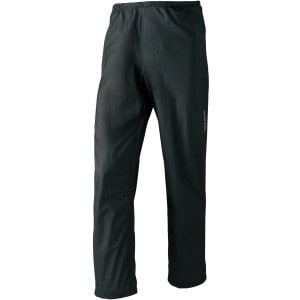 MontBell Dynamo Wind Pant - Men's


$68.95



Whether you're camping at alpine lakes, hiking as the clouds build, or squeezing in a quick bike ride before the drizzle turns to a downpour, the Montbell Men's Dynamo Wind Pant protects your legs from insect assaults, a sharp breeze, or light drizzle. This uber-light pant packs down for a next-to-nothing profile and barely tips the scale at 2. 6 ounces. Even if the weather forecast shows only blue skies for the next ten days, it never hurts to be prepared for a surprise from Mother Nature. Ball more...




---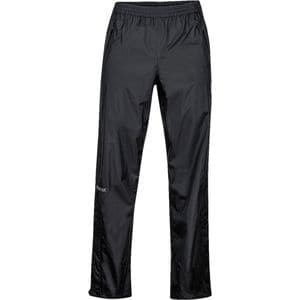 Marmot PreCip Pant - Men's


$79.95



Sometimes, it rains. C'est la vie. The best thing you can do is be prepared and bring the Marmot PreCip Men's Pants with you when you're wandering around in the wilderness. Weighing under nine ounces, they won't slow you down, and they won't let you get soggy, either, seeing as they're designed with Marmot's waterproof and breathable NanoPro membrane. Full seam taping will keep any rogue drops at bay, and ankle zips and snaps help you seal your cuffs down over your boots for extra-double-secret more...




---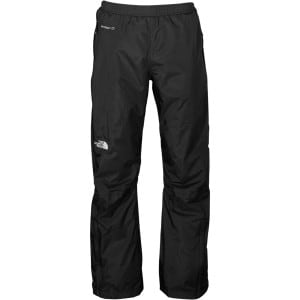 The North Face Venture Pant - Mens


On sale - now $67.96




- was

$79.95



Stuff The North Face Venture Pant into its own pocket, toss it in your pack and have a pair of rain pants handy in case the sky opens up. Waterproof breathable HyVent fabric keeps you bone dry and extra comfy. With a classic, minimalist design these pants protect you in the outdoors from early spring through late fall. more...




---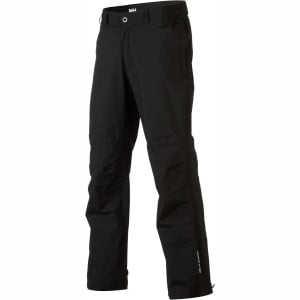 Helly Hansen Packable Pant - Men's


$84.95



The Helly Hansen Packable Pants give you portable protection from the rain so you stay dry in sudden storms or when tromping through rain-soaked vegetation. Breathable, Helly Tech 2ply fabric gives you burly protection, while the packable design means you can stuff the entire pair of pants into one of their pockets. Throw 'em in your pack or in a cargo pocket of your hiking shorts, and whip them out when things get wet. You'll already be protected while your hiking mates are still digging throug more...




---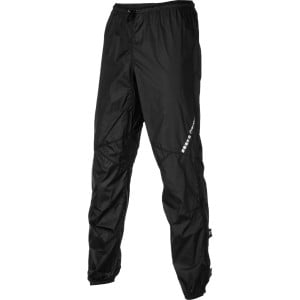 Montane Featherlite Pant - Men's


$84.95



The Montane Men's Featherlite Pant provides lightweight protection when Mother Nature tries to rain on your parade. This 4oz (yes, you read right), windproof pant packs down to the size of an apple in the included stuff sac when skies are clear. Montane's Enhanced Breathing Panel (E. B. P) in the lumbar region provides increased breathability in a usually high-moisture area. Articulated knees and ankle zips give you more freedom of movement when you hike, bike, and run. The Featherlite's reflect more...




---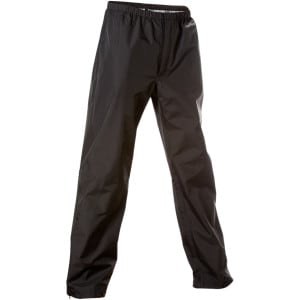 MontBell Rain Trekker Pant - Men's


$91.95



You outfitted yourself with a bomber rain jacket, now time to make the match with the Montbell Men's Rain Trekker Pant. At under 10-ounces, these three-layer pants make foul, wet weather say mercy. Supremely waterproof and comfortably breathable, the Rain Trekker pant provides the ultimate rain protection backpackers, hikers, or climbers on extended stays in the backcountry. more...




---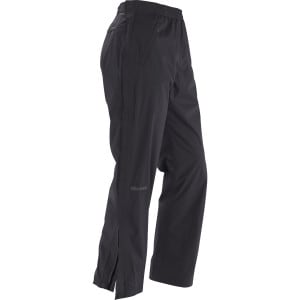 Marmot PreCip Full Zip Pant - Men's


On sale - now $75.96




- was

$94.95



When you live in the mountains sometimes you find yourself challenged by rain. The Marmot Men's PreCip Full Zi Pant provides easy-on-easy-off waterproof-and-breathable rain protection without emptying your bank account. Full-length zippers mean you can quickly change in and out of these 10oz pants without taking your boots off during a downpour. Stash these highly-packable pants in your backpacking sack and roll through the hills with weatherproof pants worth their weight in gold. more...




---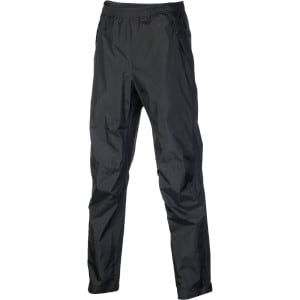 Patagonia Torrentshell Pant - Men's


On sale - now $69.3




- was

$99



For your next backpacking trip, be prepared for rainy weather with the Patagonia Men's Torrentshell Pant. Made with Patagonia's highest level of waterproof protection, the Torrentshell Pant works to keep you bone-dry, has articulated knees for freedom of movement, and can be stuffed into its own front pocket so you'll always have the space to bring it. more...




---
Stoic Vaporshell 3L Pant - Men's


On sale - now $34.65




- was

$99



Push through driving rain and torrential downpours while the waterproof and highly breathable fabric of the Men's Vaporshell 3L Pant keeps you bone dry and comfortable. Stoic used fully welded construction in order to improve overall durability and weatherproofing, and this construction allows for smaller seams that won't chafe against your legs. Furthermore, this three-layer rain pant features a gusseted crotch for supreme mobility, and the ergonomic cut keeps this pant close but comfortable--t more...




---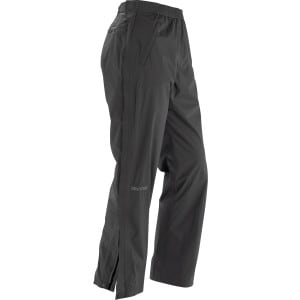 Marmot PreCip Full-Zip Pant - Men's


$99.95



Worth their weight in gold (12oz of gold is worth a lot, right?), the Marmot PreCip Full-Zip Men's Pants will keep you drier than a Saharan summer for about the cost of a pound of sand. Marmot's NanoPro membrane is rated 10K waterproof and 17K breathable, and is enhanced by fully taped seams to make sure no sneaky moisture finds its way in. The PreCip also has full-length side zippers, so you can get your pants on and off over your boots, and zippered pockets to hold your good-gravy-please-come- more...