---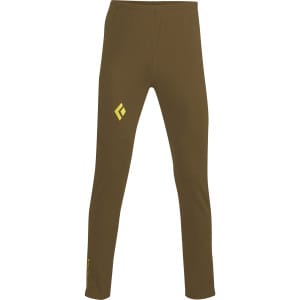 Black Diamond CoEfficient Pant - Men's


On sale - now $81.75




- was

$109



You know about the coefficient of friction, but have you heard about the coefficient of comfort? Get blown away by the Black Diamond Men's CoEfficient Pant. This freakishly fabulous fleece pant functions as a midlayer when temps bottom out and doesn't fear going it alone for a late fall trail run. Polartec feels sweet against your skin so no one would blame you for wearing this pant while you're watching football on a Sunday evening. The efficiency element appears as this fleece pant moves moist more...




---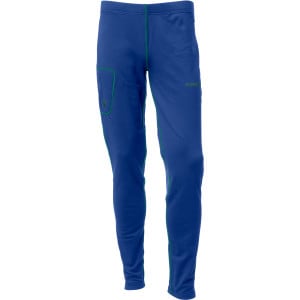 Norr Trollveggen Warm2 Stretch Tight - Men's


$109.95



No pant hollers versatility like the Norrona Men's Trollveggen Warm2 Stretch Tight. It's outerwear in cool temperatures and a base layer when the temperature really dives. the stretch fabric won't limit your range of motion. And comfort? Forget about it. more...




---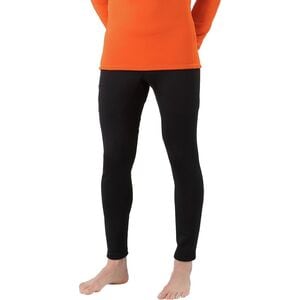 Arc'teryx Rho AR Bottom - Men's


$118.95



Plush, stretchy fabric makes the Men's Rho AR Bottom ideal for resort riding in cold weather. This heavyweight layer sits close to your skin in order to provide ample warmth and to help move moisture from the surface of your skin to the surface of the fabric where it can evaporate away or breathe through top layers. more...




---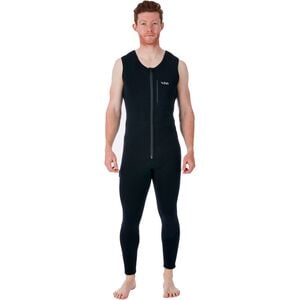 Rab PS Bib - Men's


$164.95



Before you head into the hills to climb icefalls or ascend a glacier route, slip into the stretchy, insulating Rab PS Bib to comfortable lock in your body's heat beneath your snow-shielding layers. This durable Polartec Power Stretch long underwear bib moves with your kick steps and every swing of the axe. Its one piece design prevents the cold from creeping into your mid-section as it tends to when when you're wearing a separate top and bottom. more...




---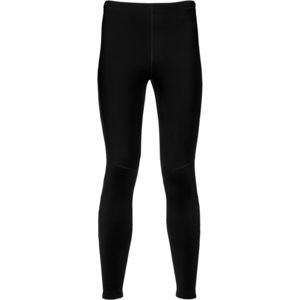 The North Face Warm Tight - Men's


$49.95



Carve up the frontside or chase powder on the backside with The North Face Men's Warm Tights beneath your snow-shell pants. The North Face designed this midweight tight to provide maximum insulation during low- to medium-intensity activities in cold weather. The Warm Tight's wicking fabric pulls moisture away from your skin to keep you dry and comfortable. FlashDry technology improves dry time and breathability to allow your body to regulate its temperature more efficiently, and an anti-odor tre more...




---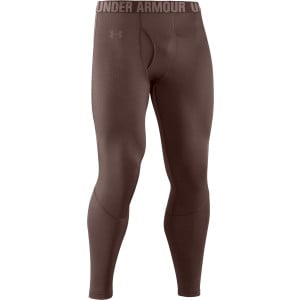 Under Armour Coldgear Infrared Evo CG Legging - Men's


$54.95



Under Armor's R&D team looked to the sky for inspiration on how to make the Men's ColdGear Infrared Evo CG Mock Top as warm as technologically possible. Nope, it didn't look to the sun, but rather to Stealth Bombers. These military aircraft absorb electromagnetic waves (a form of heat) with ceramic to avoid detection. You won't go incognito with the ColdGear Infrared ceramic printed interior, but it will capture warmth. Under Armor then one-upped the military by adding four-way stretch fabric, m more...




---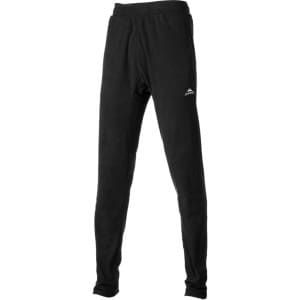 DAKINE Torque Bottom - Men's


On sale - now $32.48




- was

$64.95



The peak can get pretty nippy during mid-winter powder days, so slip on the DAKINE Torque Bottom to combat the shrinkage of your ... shredding skills. This heavyweight microfleece layer not only feels super smooth but holds in your body heat, dries quickly, and resists odor so you can wear it throughout the week-long storm. more...




---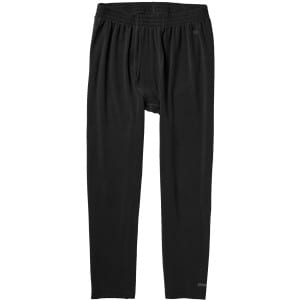 Burton Expediton Pant - Men's


$69.95



The farther you venture in pursuit of powder, the more you're exposed to tough terrain and conditions. Enter the Burton Men's Expediton Bottom. The whopping 320g four-way stretch microfleece of Burton's DryRide Ultrawick fabric is built for superior warmth and it wicks like a boss, too, to keep you just right even if it is damn near ridiculous out there. Go get the goods, again and again, with no need to wash these every time, because there's an anti-microbial finish to keep the funk at bay. more...




---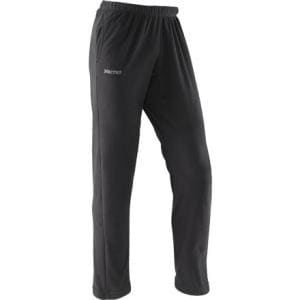 Marmot Reactor Fleece Pant - Men's


On sale - now $41.97




- was

$69.95



Whether you're stuck in the cold or in the cold for fun, the Marmot Reactor Pants keep you warm. Enjoy the durable comfort of Marmot's Polartec polyester microfleece midlayer and keep out the winter winds. Combine the Reactor with a waterproof shell when you find yourself neck-deep in powder in the backcountry, or wear them under your Carhartts on a chilly night around the campfire. more...




---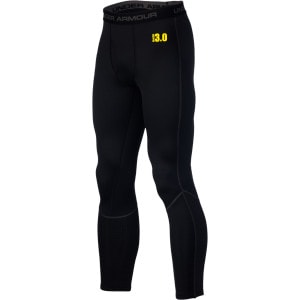 Under Armour Base 3.0 Legging - Men's


$74.95



Designed to keep you warm and dry on the the coldest days of the season, the Under Armour Men's Base 3. 0 Legging is the ideal companion for your high-tech ski bibs. The snug fitting four-way stretch polyester absorbs sweat when you're trenching out groomers and dries quickly so you don't freeze on the lift ride back up. Plus, the Armourblock anti-odor technology keeps you smelling fresh for the apres scene. more...




---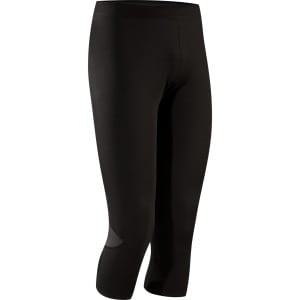 Arc'teryx Phase SV Boot-Cut Bottom - Men's


$78.95



Arc'teryx takes great pains to make its layers perform and fit with comfort second-to-none. To this end, the Men's Phase SV Boot-Cut Bottom is a midweight layer with cuffs that reach to the top of your socks and no further so there's no uncomfortable bunching under winter boots or ski boots. Couple this with warm, wicking, stretchy fabric and you're left with an incredibly versatile layer that solves all your problems when it comes to cold-weather layering. more...




---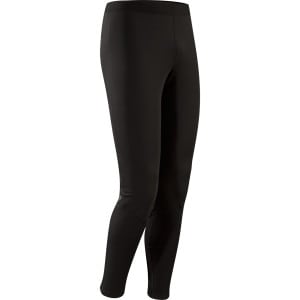 Arc'teryx Phase SV Bottom - Men's


$78.95



Cool temperatures and high-output activities call for the warmth of the Phasic fabric in the Men's Phase SV Bottom. Arc'teryx engineered this foundation layer to sit close to your skin to help regulate temperature and sweaty moisture when you're on the move. And because details matter, this bottom includes an array of features that you'll only find on a next-to-skin piece made by Arc'teryx. more...




---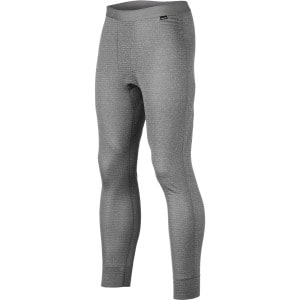 Patagonia Capilene 4 Expedition Weight Bottom - Men's


$79



The Patagonia Men's Capilene 4 Expedition Weight Bottom will keep your buns nice and toasty after the sun goes down and you still want a few more runs. The open grid next to your skin gives fantastic warmth, breathability, and moisture management so you feel just as fresh as when you started skiing or riding that morning. The smooth jersey face lets you layer easily without readjusting those bulky spots. more...




---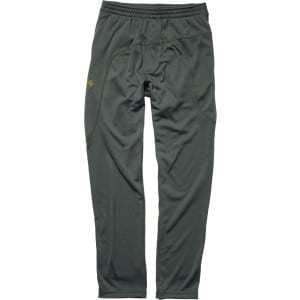 Homeschool Art Hag III Lounger Pant - Men's


On sale - now $35.98




- was

$79.95



Slide into the Homeschool Men's Art Hag III Lounger Pant for the ultimate mixture of comfort, warmth, and breathability. Featuring Cocona Tech infused polyester, this pant features carbon activated particles for 40% more breathability than leading competitors. Odor-resistant fabric keeps you from smelling like a foul beast after a day of hard shredding. Four-way stretch design gives you the mobility needed to land new tricks. more...




---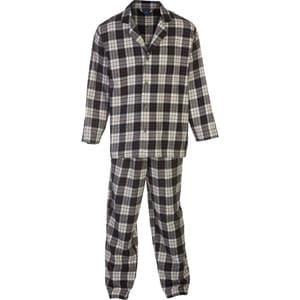 Pendleton PJ Set - Men's


$84.45



The Pendleton PJ Set is a crazy comfortable top-and-bottom combo that will keep you feeling good even on cool winter nights when you want something warm between you and icy sheets. Pendleton's flannel is brushed on both sides for an incredibly soft feel, inside and out. You'll want to wear these all day. In fact, you should wear them all day. Maybe if you stick with it long enough, wearing PJs to work will become a trend. People around the world will be forever grateful to you for making flannel more...




---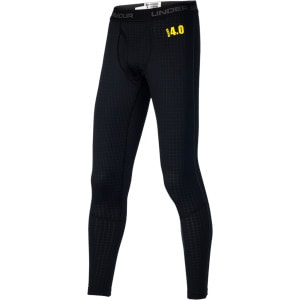 Under Armour Base 4.0 Bottom - Men's


$84.95



The wait for first chair sometimes makes you shiver, but when it threatens to dangerously lower your body temperature, slip on the heavyweight Under Armour Base 4. 0 Bottom. It's Under Armour's warmest baselayer pant for the days that separate the care-free skiers from wussy hot-cocoa drinkers. more...




---
Arc'teryx Phase SV CZ Bottom - Men's


$88.95



If you're not warm enough, the human race might die out. Or at the very least, you'll, ummmm, get goose bumps. Lucky for all of us, the Arc'teryx Men's Phase SV CZ Bottom exists. The heaviest hitter in the Phase family, these long undies should keep you warm during your chosen cold-weather activity. The majority of this baselayer is made from Phasic SV, a warm and wicking material. Behind-the-knee panels are crafted from Phasic AR, which helps hot air escape so you don't overheat when you're boo more...




---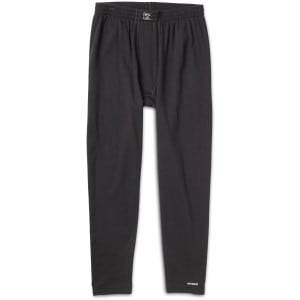 Burton Wool Pant - Men's


On sale - now $58.47




- was

$89.95



Why accept anything but the best? The Burton Men's Wool Pant harnesses the natural warmth, temperature-regulating, and odor-fighting properties of wool. Add in the two-way stretch for mobility and chafe-free softlock seams and softwrap waistband, and you have your new cold-day favorite. more...




---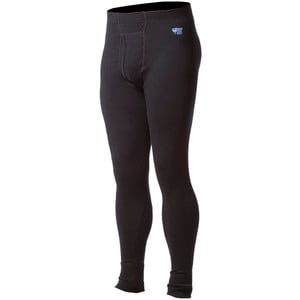 Minus 33 Katmai Expedition Bottom - Men's


$94.95



The Minus 33 Men's Katmai Expedition Bottoms are built for the coldest days. With their 400 g/m2 insulation weight, you'll keep warm when the temps plummet, so whether your home mountain is Lake Placid or Alyeska, throw this heavyweight insulating baselayer on and show that icy chairlift what's up. more...




---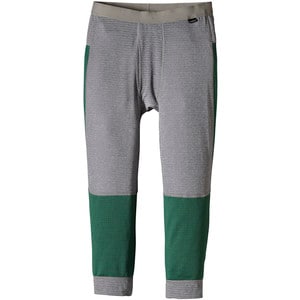 Patagonia Capilene 4 Pro Boot Bottom - Men's


$99



We've all heard the same excuses: "Ah, dude, I was gonna send it, but my pants were too uncomfortable." The next time your buddy says that, toss him the Patagonia Capilene 4 Pro Men's Boot Bottom and tell him to suck it up and get rowdy. Capilene Polartec Power Dry High-Efficiency around the leg and waist wick moisture to keep you comfortable, while Polartec R1 fleece in the seat and knees keep your joints and muscles warm for optimal performance. Patagonia gave them a below-knee cut to prevent more...




---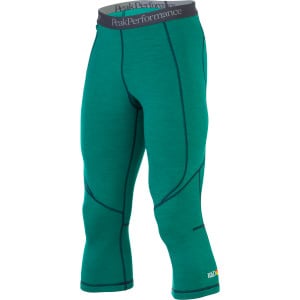 Peak Performance Heli Mid Tight - Men's


On sale - now $49.98




- was

$99.95



Sure, great snow makes for the best days of skiing, but so does staying warm under your ski pants. The Peak Performance Men's Heli Mid Tight provides just the right amount of insulating, moisture-wicking comfort to keep you out for long days on the mountain, and its shorter length down to the calf stays out of the way of your ski boots. The stretchy polyester, wool, and elastane fabric blend quickly pulls heat-robbing moisture away from your skin, and along with the articulated knees, offers fre more...




---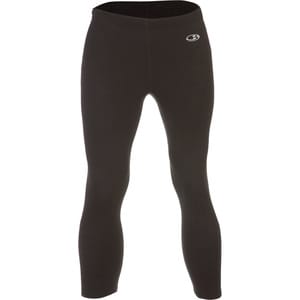 Icebreaker Atom Legless Bottom - Men's


$99.99



The RealFleece stretchy blend of synthetic fibers and merino wool that makes up the Icebreaker Men's Atom Legless Bottom is perfect for layering under a waterproof shell pant. This high-performance 3/4-length midlayer features chafe-resistant flatlock stitching and is gusseted for comfort and mobility. A slim fit cuts down on unnecessary bulk, and the merino wool naturally deals with odor so you don't have to worry about doing laundry on ski vacations. more...