---
Columbia Buga Set - Toddler Boys'


On sale - now $68.72




- was

$124.95



Keep your boy protected from the elements this winter with the Columbia Toddler Boys' Buga Set. An Omni-Tech waterproof membrane covers both the jacket and the bib to keep Junior dry, and it breathes so excess heat has less of a chance to turn into sweat while he pulls his sled up the hill. Nylon Legacy twill fabric boosts durability, and Columbia added a bit of microfleece on the bib for comfort. With Microtemp insulation on the jacket and Microtemp XF II on the bib, your not-so-little boy can more...




---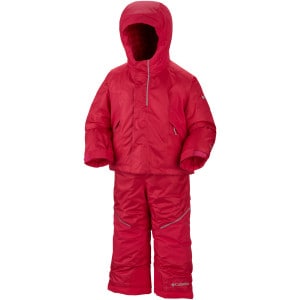 Columbia Whirlinator Snow Suit Set - Toddler Girls'


On sale - now $74.97




- was

$149.95



Since she started walking, your little girl is a non-stop whirling dervish. When she doesn't get her way, she throws her little body down on any surface, snow included, and pitches a fit of epic proportions. Whether your little princess is playing or throwing a tantrum in the middle of winter, keep her warm and dry in the Columbia Toddler Girls' Whirlinator Snow Suit Set. Made from waterproof Omni-Tech nylon fabric and taped seams to ensure any moisture she feels is not from the snow, your daugh more...




---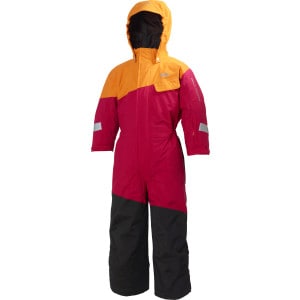 Helly Hansen Rider Insulated Ski Suit - Toddler Girls'


On sale - now $107.97




- was

$179.95



The Helly Hansen Toddler Girls' Rider Insulated Ski Suit simplifies things when you're getting your little girl ready to go out in the snow. Having her outerwear all in one piece means you don't have to keep track of multiple items of clothing or work her into pants and a jacket separately. The waterproof Helly Tech Performance fabric and fully taped seams keep wetness out while the WarmCore insulation heats up her core whether she's sledding, doing pizza-wedges down the bunny hill, or building more...




---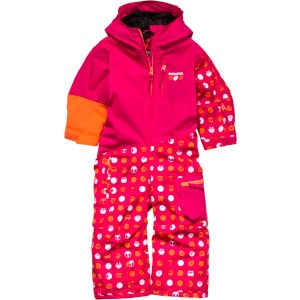 Rossignol Mini Suit - Toddler Girls'


On sale - now $107.97




- was

$179.95



Your young one might not be old enough for her first ski lesson yet, but that doesn't mean she should just knock around in the house all winter, especially when the Rossignol Toddler Girl's Mini Suit grows with her. Its membrane gives this jacket exceptional waterproof protection against the wet weather, and Rossignol taped the critical seams so the seams that are most likely to let snow seep in while she plays in the backyard are covered. Polyester insulation warms her up in cooler temperatures more...




---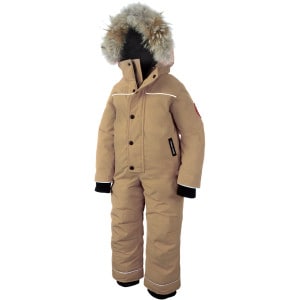 Canada Goose Grizzly Down Snow Suit - Toddler Girls'


$494.95



Your little girl wants to play in the snow everyday, so outfit her in the Canada Goose Toddler Girls' Grizzly Down Snow Suit that handles her everyday winter play. With 625-fill down insulation warming her body, she can play in the snow as long as she wants. And since down has a high warmth-to-weight ratio, your girl stays cozy without feeling weighed down by her snow suit. The Arctic-Tech shell and the lining both have water-resistant coatings that help the suit stay dry in light flurries. The more...




---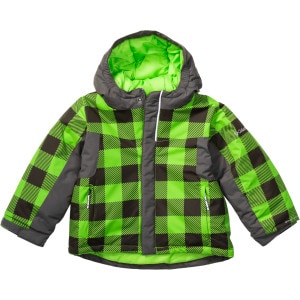 Columbia Frosty Slope Set - Toddler Boys'


On sale - now $53.97




- was

$89.95



For boys who like to play it safe in the snow, there are other sets. For rough and rowdy boys who like to run, jump, roll, and tromp through the snow, there's the Columbia Toddler Boys' Frosty Slope Set. This set has an Omni-Shield coating that resists liquids and stains that range from melted snow to the dirty grass underneath. That means you sip hot cocoa without worrying over tonight's massive laundry cycle. The durable nylon face and lining make the Frosty hand-me-downable. The insulation in more...




---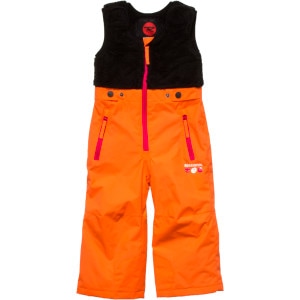 Rossignol Mini Pant - Toddler Girls'


On sale - now $54.97




- was

$99.95



Your young one plays in the snow from its first fall to the final melt, so get her the Rossignol Toddler Girls' Mini Pant to keep her comfortable throughout winter. Its membrane places a waterproof barrier between the wet world, and taped critical seams prevent snow from seeping in through key seams. The 60g polyester insulation warms her lower body while she plays outside after the sun sets, and the bib uses fuzzy fleece to add more warmth and comfort to her core. You can extend the cuffs for a more...