---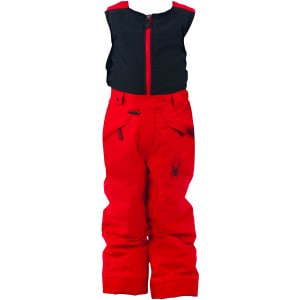 Spyder Mini Expedition Pant - Toddler Boys'


$109.95



A toddler's first experience with snow is crucial for future years of family trips to ski resorts, so dress your little rugrat up in the Spyder Toddler Boys' Mini Expedition Pant. It features an Xt.L laminate with Spylon+ DWR treatment so your little boy won't freeze after playing in the snow for a while. Insulated with ThermaWeb, this pant will keep him warm as he thrashes in snow piles. When the powder reaches to his chest, the stretch fleece vest will keep snow out of unwanted places. The Min more...




---
Spyder Mini Throw Bib Pant - Toddler Boys'


On sale - now $65.97




- was

$109.95



When he wears the Spyder Toddler Boys Mini Throw Bib Pants, your pint-sized adventurer will be warm, dry, and excited to play in the snow all winter long. A healthy helping of ThermaWeb insulation fends off the chill while the Xt.L laminate seals out moisture. Plus, ultra-durable armor fabric teams up with scuff guards so these pants can stand up to serious abuse. more...




---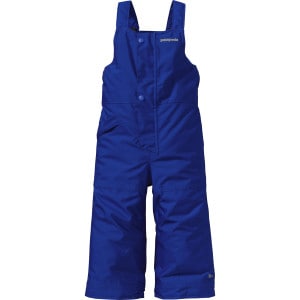 Patagonia Snow Pile Bib Pant - Toddler Boys'


$129



Suit your little man up for winter in the Patagonia Toddler Boys' Snow Pile Bib Pant. Equipped with H2No Performance shell fabric, fully-taped seams, and a Deluge DWR finish, the Snow Pile shields your tyke from the wet snowy elements. Its durable, two-layer polyester shell stands up to snow-crawling and sledding abuse while the Snow Pile's cozy Thermogreen insulation throughout keeps him warm and comfortable.If your little guy has a growth spurt, the Snow Pile's Grow-Fit technology adds an addi more...




---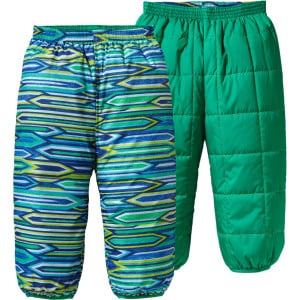 Patagonia Puff-Ball Reversible Pant - Toddler Boys'


On sale - now $37.95




- was

$69



When the snow starts blowing, and the mercury drops, wrap your little guy up in the Patagonia Toddler Boys' Puff-Ball Reversible Pants. These cozy little snow pants seal the cold out and help keep the snow off so he'll learn to enjoy the snow from his very first season. more...




---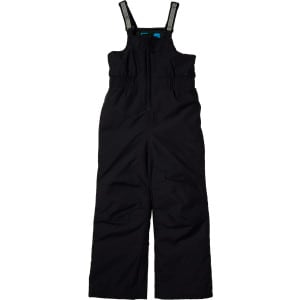 Orage Mistral Pant - Toddler Boys'


$79.95



Get your little snow demon in the Orage Toddler Boys' Mistral Pant to keep his lower half comfy during his first snowy adventures. A Prime10 waterproof membrane seals out moisture, and 120g polyester insulation means his legs won't get cold. The suspenders are adjustable, and ankle gaiters keep out snow and drafts. more...




---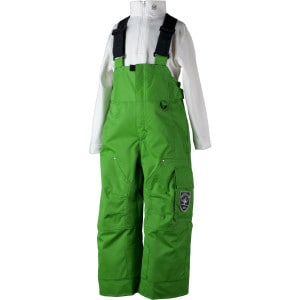 Obermeyer Volt Suspender Pant - Boys'


$89.45



From snow days to ski lessons, the Obermeyer Boys' Volt Suspender Pant protects your boy from the cold, wet weather he loves to play in. A HydroBlock X laminate gives this pant waterproof protection against wet yard sales, and Obermeyer taped the seams that are most likely to let snow in. The 80g Needlepunch insulation means your snow grom is sure to stay warm, and the pant also leaves room for layers when the temperature drop to freezing at the ski resort. Its StormTech X shell has a DuroGuard more...




---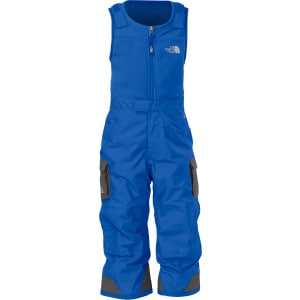 The North Face Snowdrift Insulated Bib - Toddler Boys'


$98.95



When Old Man Winter brings his worst, do you best to keep your little walker warm and dry, starting with The North Face Toddler Boys' Snowdrift Insulated Bib. Even if a big storm stops traffic and closes schools, he needs to get outside and play. more...




---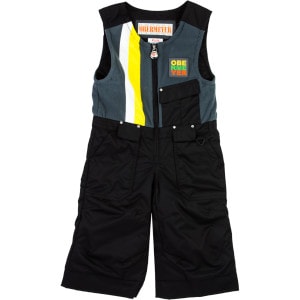 Obermeyer Chill Factor Bib Pant - Toddler Boys'


On sale - now $59.67




- was

$99.45



The Obermeyer Toddler Boys' Chill Factor Bib Pant has everything your little guy needs to combat the cold while he gets a feel for his new skis or sleds big drifts in the front yard, and the I-Grow system keeps up with his mid-season growth spurts. more...