---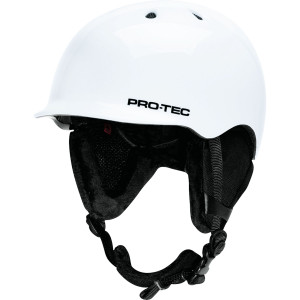 Pro-tec Riot Helmet - Kids'


On sale - now $82.46




- was

$109.95



Get lightweight protection for developing minds with the Pro-Tec Riot Helmet. You can be happy knowing that EPS foam is certified to protect against high-impact crashes, and your kid will be stoked on the lightweight, low-profile design that makes it feel like there's not even a helmet there. more...




---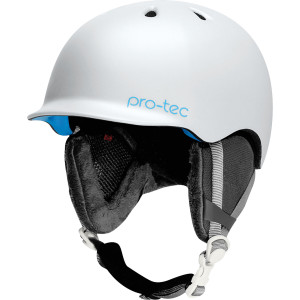 Pro-tec Scandal Helmet - Kids'


On sale - now $82.46




- was

$109.95



Like the grown-up version, the Pro-tec Kids' Scandal Helmet has sleek style and offers tough, lightweight brain protection. Smart and classy mini-you. more...




---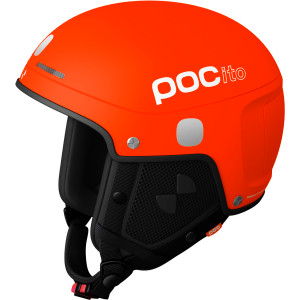 POCito Light Helmet - Kids'


$119.95



The POC Kids' POCito Light Helmet was designed for smaller heads that require premium comfort and ample visibility and protection at the mountain. Soft ear pads reduce the overall weight of the Light version of the POCito without sacrificing the overall protective value of this winter lid. POC borrowed technology from their race line for the shell, but used a soft lining designed specifically for kids so this helmet has better shock absorption at lower speeds. more...




---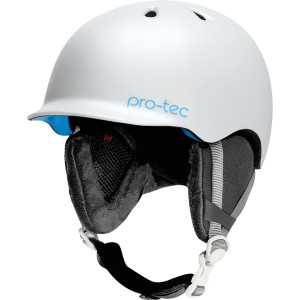 Pro-tec Scandal Boa Helmet - Kids'


On sale - now $97.46




- was

$129.95



The Pro-Tec Kids' Scandal Boa Helmet is one of the lightest on the market, and Pro-Tec even managed to squeeze a sophisticated Boa fit system in there to make the helmet safer and more comfortable. more...




---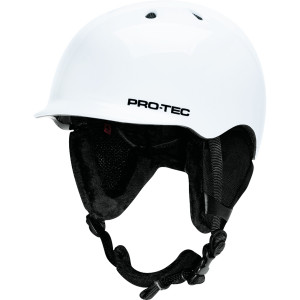 Pro-tec Riot Boa Helmet - Kids'


On sale - now $97.49




- was

$129.99



Mom and Dad want you to wear a helmet because they don't want you getting brains all over the ground???it's bad manners. Luckily, the Pro-Tec Kids' Riot Boa Helmet is one you can wear with zero embarrassment because of its cool skate style and wind shield that gets rid of gaper gap. more...




---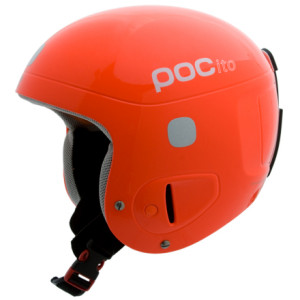 POCito Skull Helmet - Kids'


$149.95



The continuously adjustable, high visibility, and child-specific POCito Kids Helmet represents an unprecedented development in youth head protection on the ski hill. POC started with their adult racing helmets as a template and gave this helmet a softer lining with better shock absorption for lower speed impacts. They also made the helmets shell continually adjustable so it can grow with your little one. The Swedes at POC also believe that visibility is paramount to a childs safety on the mounta more...




---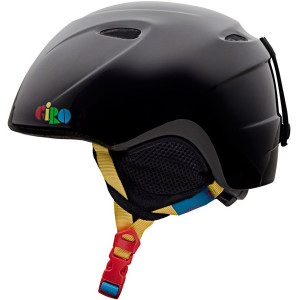 Giro Slingshot Helmet - Kids'


$59.95



You can relax out on the mountain a little bit. There's no need to shadow your kid's every move on the slopes and attack anyone who comes too near like a crazed honey badger when he or she is wearing the Giro Slingshot Helmet. This durable polycarbonate shell with a shock-absorbing liner defends your youngster against other out-of-control skiers as well as accidents of his or her own doing. more...




---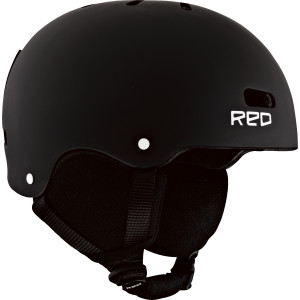 Red Trace Grom Helmet - Kids'


On sale - now $47.96




- was

$59.95



The RED Kids Trace Grom Helmet keeps the doctor away, as the old saying goes. The tough ABS shell is tougher than your little shredder's skull will ever be, and strategically placed vents keep the Trace cool and comfortable in the skate park and the dirt jump park. thanks to its removable ear flaps, Junior can rock the Trace year-round, saving you some bucks along the way. more...




---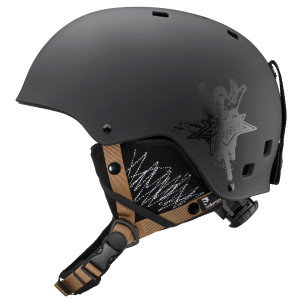 Salomon Jib Jr. Ski Helmet - Kids'


$59.95



Protect Junior the next time he heads into the terrain park with the Salomon Jib Jr Helmet. He won't care the next time he wacks his melon on the rainbow rail, he won't remember it anyway. You'll definitely remember, though. So will the hospital. And the insurance company. more...




---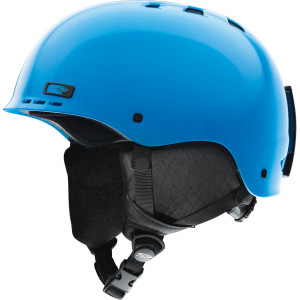 Smith Holt Jr. Helmet - Kids'


On sale - now $44.96




- was

$59.95



If your little ripper disappears into the park every time you ski together, get the Smith Kids Holt Jr. Helmet to protect your childs law-school-worthy mind. The Bombshell ABS hard shell and molded liner are what you want in between your kids noggin and a steel rail, and the skate design is what the grom wants to blend with friends. The AirFlow Climate Control makes sure this helmet is worn on the warmer days with rock-hard landings, and the AirEvac ventilation reduces goggle fog by routing air more...




---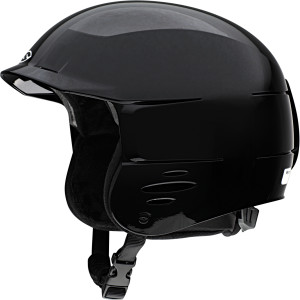 Smith Upstart Jr. Helmet - Kids'


On sale - now $44.96




- was

$59.95



No matter what, your kid is bound to take a few spills when learning how to ski or snowboard. Equip him or her with the Smith Kids' Upstart Jr. Helmet. Not only does this sweet helmet help protect your grom's head, but it also ensures your kid stays comfortable while learning how to ski or ride. more...




---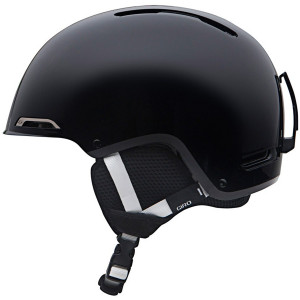 Giro Rove Helmet - Kids'


$64.95



Protection is a walk in the park with the Giro Kids' Rove Helmet. It's rather a session, and the park is one filled with snow and kickers, but you get the picture. Let your little jibber grab, spin, and hit safely with a durable, hard-shell helmet. And the budding ski star will feel unhindered comfort with plenty of vents, an automatic and precise fit, and vent-covering strips and earpads. more...




---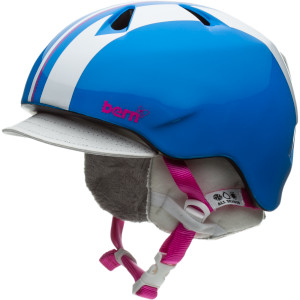 Bern Nia Zipmold Helmet - Girls'


On sale - now $55.96




- was

$69.95



Big things come from small beginnings. If she's riding bikes, pushing a board, taking her passion to the snow, or all of the above, the Bern Girls' Nia Zipmold Helmet brings the style and comfort she wants. And the certified protection of the Nia will have her picking herself up and dusting herself off as she pushes the envelope into the future. more...




---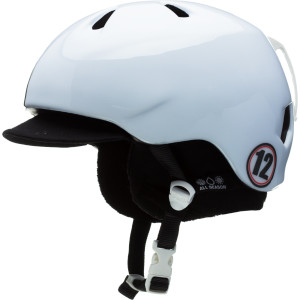 Bern Nio Zipmold Helmet - Boys'


On sale - now $55.96




- was

$69.95



Whatever his pursuit of fun isbe it on snow, concrete, or woodthe Bern Boys' Nio Zipmold Helmet offers protection and style he can rock all year long. more...




---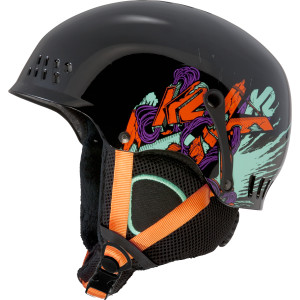 K2 Entity Helmet - Kids'


On sale - now $55.96




- was

$69.95



Big crashes in the park may not scare your fearless kid, but since they scare the parental poop out of you, get your shredder the K2 Kids' Entity Helmet for certified head safety. Hard-shell construction reduces impacts on icy landings or park features to give you peace of mind, while the K2dialed Fit System and breathable, washable Full-Wrap Liner System ensures comfort during every day on the hill. Different graphic options (depending on availability) boost the chance that your kid won't 'acci more...




---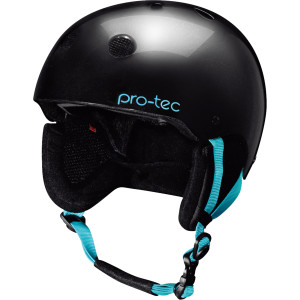 Pro-tec Classic Snow Helmet - Girls'


On sale - now $52.46




- was

$69.95



Teach your young ripper appreciation for the classics with the Pro-tec Girls' Classic Snow Helmet. When she rides, skates, or bikes in this strong, comfy, and versatile beauty, she'll learn that the greatest is not always the latest. more...




---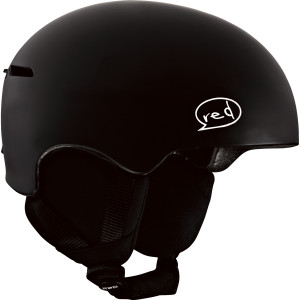 Red Avid Grom Helmet - Kids'


On sale - now $55.96




- was

$69.95



Your grom needs all the protection he can get when it's him against the park against a mountain. The Red Avid Grom Helmet is ready to rip all winter with features normally found on adult helmets only, like adjustable ventilation and fit. more...




---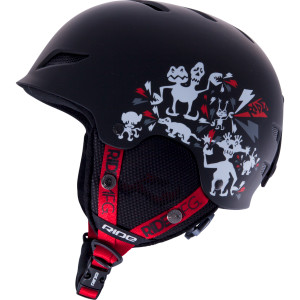 Ride Greenhorn Helmet - Kids'


On sale - now $55.96




- was

$69.95



Health insurance is great, but wouldn't it be a lot better to prevent the injury in the first place? Ride thinks so. That's why it made the Kids' Greenhorn Helmet. This super-tough ABS helmet features Ride's RideDial Fit System for a perfect fit every time. The removable ear pads allow you to adjust for warmer weather, and a plush liner makes sure Junior is comfy all season long. more...




---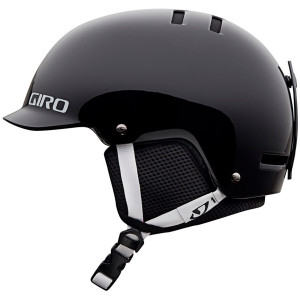 Giro Vault Helmet - Kids'


$74.95



Take the skate style to the slopes with the coolly brimmed Giro Kids' Vault Helmet. Your kid has attitude and a lot of fun; put some protection on that strong head with something that fits your ripper's style. The Vault's bold design and cool graphics house serious hard-shell protection without compromise. Precision fit, ample ventilation, and accommodating removable earpads make it so comfy your ski star will forget it's even there. more...




---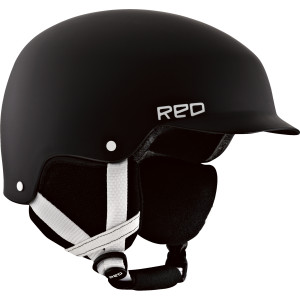 Red Defy Helmet - Kids'


On sale - now $63.96




- was

$79.95



Not only does the Red Defy Kids' Helmet keep Junior's dome safe while he skis, snowboards, skateboards, bikes, wakeboards, jet skis, etc, etc, but it keeps your wallet safe by converting from winter to summer use and back. more...




---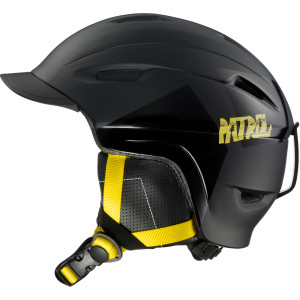 Salomon Patrol Junior Ski Helmet - Kids'


$79.95



Back in the day, people would look at you funny for wearing a helmet. These days they look at you funny if you don't. Helmets have become more and more stylish now, and Salomon is leading the way. The Salomon Patrol Junior Ski Helmet feels as good as it looks, with a comfy EPS liner and Salomon's proprietary Airflow Concept ventilation. more...




---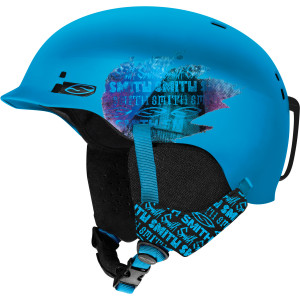 Smith Gage Junior Ski Helmet - Kids'


On sale - now $59.96




- was

$79.95



Your kid rocks on skis, snowboards, skateboards, and bikes all year long, so hook up that fearless athlete with the Smith Kids' Gage Junior Ski Helmet. It fits over beanies, self-adjusts, and resists dings that come with heavy use. more...




---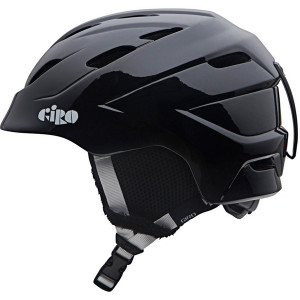 Giro Nine.10 Helmet - Kids'


$89.95



These days, wearing a helmet is cool, which makes your task of keeping your kid's cranium intact way easier, and the Giro Kids' Nine.10 Helmet makes it even easier. Its hip, fun look, ample ventilation to prevent uncomfortable sweaty-head and goggle-fog, and light weight will quell your mini ripper's protests. And its solid polycarbonate, high-impact shell helps protect your grom's dome from hard snow, low-hanging tree branches, and out-of-control adults trying to keep up with their kids. more...




---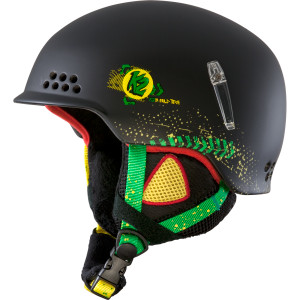 K2 Illusion Helmet - Kids'


On sale - now $71.96




- was

$89.95



The pros wear helmets because they know bad head hits are no joke. Get smart with the K2 Kids' Illusion Helmet. Its sweet graphics, lightweight feel, and low profile make this noggin-protector a no-brainer. more...