---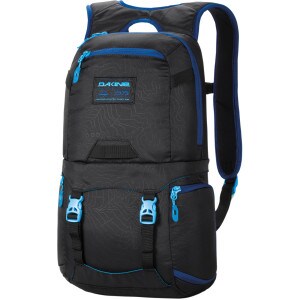 DAKINE Trail Photo 16L Camera Backpack - 988cu in


$129.95



Designed to neatly organize and carry camera gear without being overly bulky, the Dakine Trail Photo 16L Camera Backpack is perfect for sports photographers who love to shoot and participate in the action themselves. This all-sport camera pack is equally at home on the trail or slopes, thanks to its deployable rain cover, multiple lash points for attaching tripods and other gear, as well as a host of pockets for stashing your camera, snacks, and water. Conveniently cradling your camera, the pack more...




---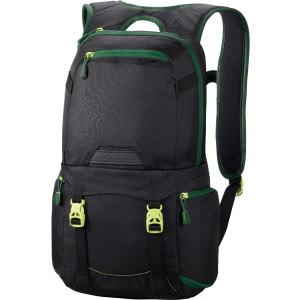 DAKINE Trail Photo Camera Backpack - 988cu in


On sale - now $90.96




- was

$129.95



Just because you want to get some shots with your buddies doesn't mean you have to wear a bulky camera bag that totally holds you back. The Dakine Trail Photo Backpack has a low-profile, streamlined design that allows you to ski, ride, or bike freely while keeping your SLR safe and secure. The main compartment has a side access entry so you can grab your camera without taking your bag off, and the camera block is removable so you can toss it in your backcountry bag when you're short on space. A more...




---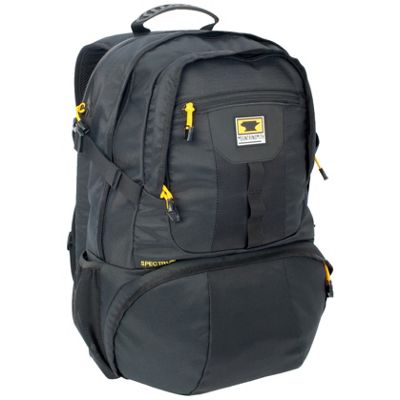 Mountainsmith Spectrum Camera Pack - Recycled


On sale - now $103.96




- was

$129.95



Mountainsmith Spectrum Camera Pack - Recycled PE framesheet inner structure for increased gear protection and load stabilizing management Coated mesh pockets for quick media identification and security Ample waistbelt pocket organization for on the go needs Yellow Poly Fleece padded liner for easy visibility and custom modularity Bottom clamshell padded pocket for camera organization with adjustable dividers Top-access padded laptop compartment (Fits most 17.0 in. screens) Top zippered panel acc more...




---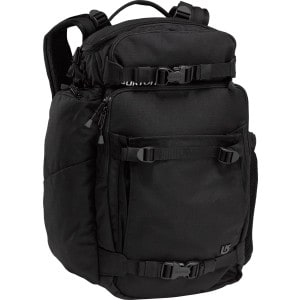 Burton Resolution 27L Backpack - 1648cu in


On sale - now $107.96




- was

$134.95



Whether you're working on your latest snowboarding documentary or taking shots to post on an outdoor blog, a standard backpack won't cut it when you want to haul along your camera gear. The Burton Resolution 27L Backpack allows you to carry your camera or filming gear, a laptop, and a snowboard in a highly organized fashion so you can focus on getting great shots and editing on the spot. The customizable padded internal compartment allows you to fit cameras of various sizes and a padded laptop c more...




---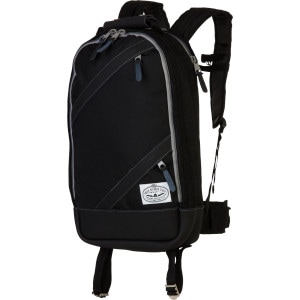 Poler Excursion Backpack


On sale - now $111.96




- was

$139.95



Collecting insects is serious business, so make sure you're prepared when you head into the field with the Poler Excursion Pack, which has room for your magnifying glass, bug identification chart, and cricket cage. No one knows better than Poler that wily bugs will give you the run-around through prickers, mud, and brutal underbrush, so they designed the Excursion with bulletproof 1000D Campdura fabric and a tough leather bottom to withstand destruction, and a burly nylon-webbing belt to keep yo more...




---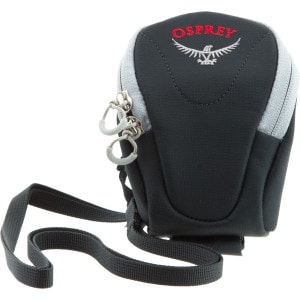 Osprey Packs Digi-Stows Camera/Binocular Case


On sale - now $11.56




- was

$14.45



We carry our cameras and cellphones virtually everywhere nowadays, however, we'd be lying if said that we didn't drop them all of the time. Why not show them a little love with the Osprey Digi-Stows Camera/Binocular Case. After all, they keep our memories alive and connect us with loved ones. This camera case is ideal for any type of electronic device that you deem necessary for a day, or overnight, on the trails. It's the perfect add-on for an Osprey pack -- the hook-and-loop strap keeps your c more...




---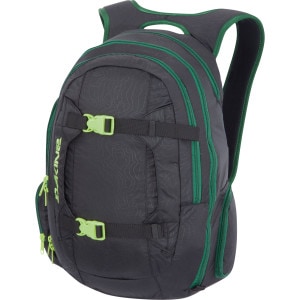 DAKINE Mission Photo 25L Backpack - 1500cu in


On sale - now $97.47




- was

$149.95



Be sure to capture every sick drop, slide, butter, and drunken moment on your next snow-cation with the help of the Dakine Mission Photo Backpack. Dakine gave this pack a padded camera block to keep your SLR and up to four lenses safe and secure as you barrel down the mountain or head out for a night of fun in the ski town. more...




---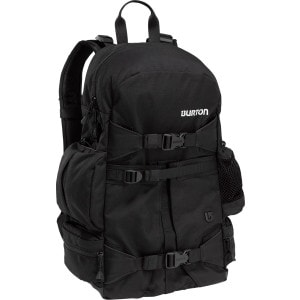 Burton Zoom 26L Backpack - 1587cu in


$154.95



Until Burton came along with its Zoom 26L Backpack, you would have been forced to clumsily rig other camera bags to work for snowboard treks. The Zoom backpack simplifies things by offering storage and protection for the gear, as well as board carry straps for when you're hiking to the perfect shooting spot. You can customize the internal padded compartment to fit your particular gear, and access it quickly thanks to the large, fully zippered opening on the back panel that essentially opens up t more...




---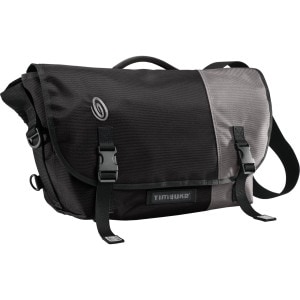 Timbuk2 Snoop Camera Messenger Bag


On sale - now $92.92




- was

$168.95



The Timbuk2 Snoop Camera Messenger Bag is a compartmentalized, specialized camera carry disguised as a messenger bag. Besides just looking a lot better than some boxy, old-fashioned camera tote, the incognito style of this bag means you won't be an obvious target for would-be muggers and camera bandits. Plus, this bag's clean functionality makes it simple to organize your equipment. more...




---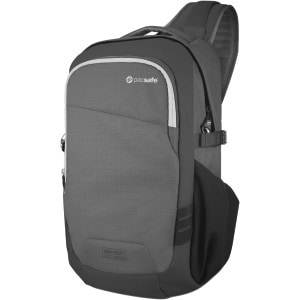 Pacsafe Camsafe V16 Camera Slingpack


On sale - now $161.95




- was

$179.95



Leave the point-and-shoot at home, and bring your DSLR along on your next Euro adventure with Pacsafe's Camsafe V16 Camera Slingpack. This sling-styled pack will keep your investment safe with Pacsafe's Exomesh slashguard material and RFIDsafe blocking pocket. The slashproof Carrysafe strap and dual-release security buckle will keep your bag on your back where it belongs. This bag will accommodate most DSLR cameras (e. g. up to a Canon 5D), as well as a mounted lens and extra lens. And when you more...




---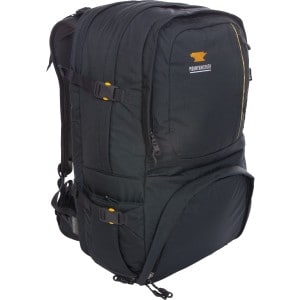 Mountainsmith Borealis Camera Backpack - 1500cu in


On sale - now $188.95




- was

$209.95



You aren't going to get those epic photos of face shots in the backcountry sitting on your couch or skinning out there with your gaggle of gear in your hands. Load up the Mountainsmith Borealis Camera Pack to seek out the images you want. This comfortable yet rugged pack holds a mid-size to pro SLR body and a variety of lenses in the adjustable internal dividers in the bottom panel main camera compartment. And there's an array of external, internal, organizer, and padded pockets to store your en more...




---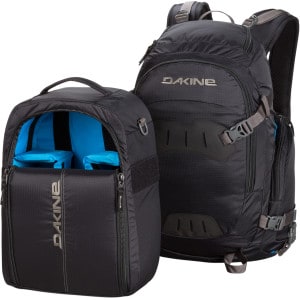 DAKINE Sequence Backpack with Camera Block - 2000cu in


$219.95



Getting the shot in the backcountry is no easy task, but you can definitely make things easier on yourself with the Dakine Sequence Backpack with Camera Block. The main compartment features a removable padded camera block that secures your DSLR, several spare lenses, and other accessories, and a rear access panel makes it easy to reach what you need to capture the moment. It also has a padded laptop sleeve in case you need to upload photos in the field, and a deployable rain cover keeps your pre more...




---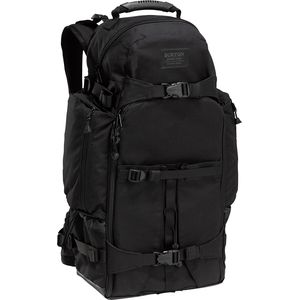 Burton F-Stop 28L Backpack - 1709cu in


$239.95



Burton designed the F-Stop 28L Backpack to move your heavy, expensive equipment around in the backcountry not only with plenty of protection and organization, but with enough stability that you may even be able to enjoy a few turns yourself. Customizable compartments allow you to set up your internals to suit your equipment, and a load-balance waist harness lets you center the weight so you don't have a surprise load-shift toss you over a cliff. The main camera compartment is customizable so you more...




---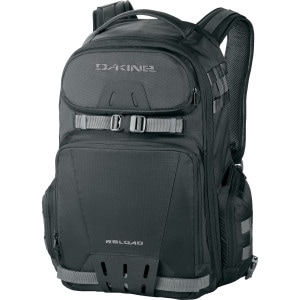 DAKINE Reload Camera Backpack - 1830cu in


On sale - now $174.96




- was

$249.95



Whether you're a serious shutterbug hiking up for the perfect shot or a casual traveler with a just-getting-started setup, the DAKINE Reload Camera Bag can be easily customized to take care of your specific needs. more...




---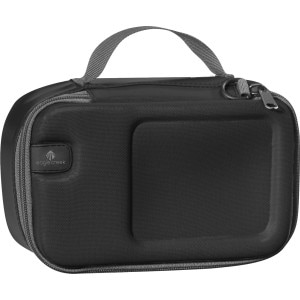 Eagle Creek Pack-It Protect-It Cube


On sale - now $20




- was

$25



Don't take chances with your electronics. Store them in Eagle Creek Pack-It Protect-It Cubes for an extra level of protection on your next trip. The semi-hard material on these cubes' sides keeps your digital camera from getting crushed or your laptop from getting squished. These Eagle Creek cubes also work well for storing other fragile items like sunglasses, Easter eggs, ancient artifacts, or whatever you happen to be packing around. more...




---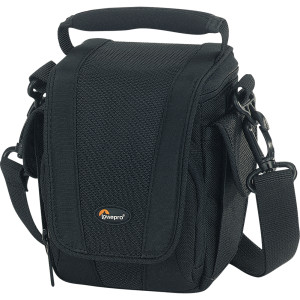 Lowepro Edit 100 Bag


On sale - now $25.19




- was

$27.99



LowePro designed the Edit 100 Bag to be an optimal fit for the modern compact camcorder. Stash your trusty video camera in the Edit 100 along with a few essential accessories before hitting the road for a weekend of capturing family memories for posterity. more...




---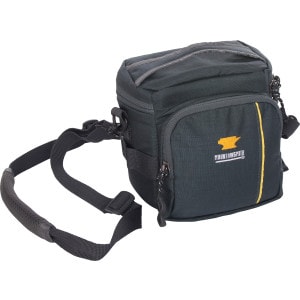 Mountainsmith Zoom Camera Bag


On sale - now $31.96




- was

$39.95



There's a saying in photography that goes, "The best camera is the one you have with you." It's half-true. Your best camera should be your best camera that's always in the Mountainsmith Zoom Camera Bag. This mighty bag is made from high-tenacity 500D S-Kodra nylon and has a water-resistant PU coating to meet your outdoors-lovin' lifestyle. You can wear it around your hips as a lumbar bag or use the removable shoulder strap for carry options. The reverse clamshell opening makes grabbing your came more...




---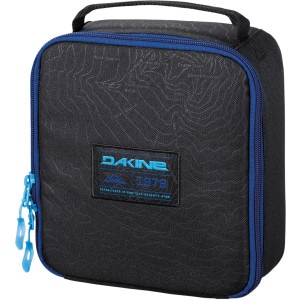 DAKINE DLX POV Case


$39.95



Keep everything you need organized and close at hand to get a clean edit with the Dakine DLX POV Case. The tough 600D polyester with fleece lining helps protect your cameras while you're traveling. This case is compatible with both GoPro and other POV cameras so you can get everything secure and organized with adjustable dividers and memory card pockets. Throw the removable camera bag in your backpack when you head out to get your footy. more...




---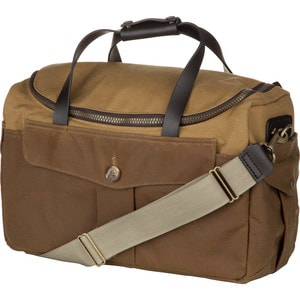 Filson Original Sportsman Camera Bag


$395



Filson built the Original Sportsman Camera Bag to fit the needs of serious photographers who spend their days in the field shooting. This bag's leather-resistant oil-finish tin cloth, as well as an oil-finish rugged twill, will protect your camera and lenses. The main zippered compartment has an 8-slot removable divider so you can bring along enough lenses to shoot under any circumstance--just use the modular dividers to organize your daily setup. Bridle leather handles with wrap-around snapping more...




---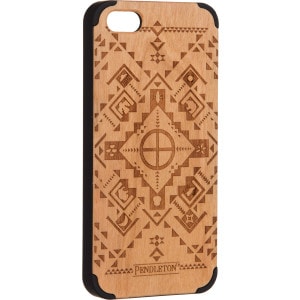 Pendleton Wood Phone Case


$49.45



Protect your tech in style with the Pendleton Wood iPhone 5 Case. Rich cherry wood looks lustrous and stands guard against slips, drops, and the not-so-dexterous fumblings of your friends' untamed children. Laser-etched designs give everyone something to talk about and your photogenic phone a look worthy of paparazzi. Polycarbonate details offer additional protection against a rough and tumble life so you're not replacing your phone every few weeks. more...




---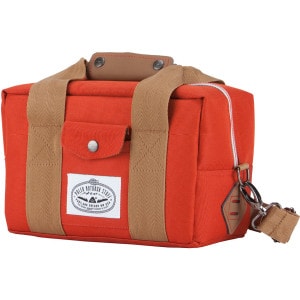 Poler Camera Cooler


On sale - now $51.96




- was

$64.95



It's a camera bag! It's a cooler for six-packs! It's ... both? The Poler Camera Cooler features a padded insert to protect your camera and lenses, which easily removes to transform this bag into a just-right size for carrying a sixer and an ice pack, plus it has a side pocket for your smartphone or tablet. Just don't store electronics and liquids together, as this bag is not watertight! more...




---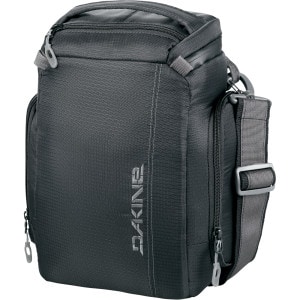 DAKINE Upload 8L Camera Bag - 515cu in


On sale - now $47.97




- was

$79.95



Haul and protect your DSLR camera with the Dakine Upload 8L Camera Bag. Designed to be used on its own or with any Dakine pack, the Upload features full padding throughout and two fleece-lined accessory pockets to stash your cords or memory cards. more...




---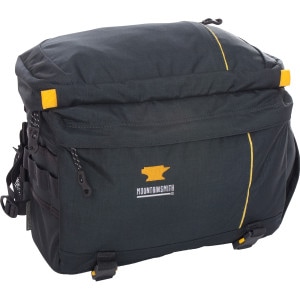 Mountainsmith Tour FX Camera Bag - 610cu in


On sale - now $89.95




- was

$99.95



Of all the camera packs in your quiver, the Mountainsmith Tour FX Camera Bag gets the most play, from the trail to the sideline to travel spots. Trust that all your pro-level photo gear is safely secured in this rugged, lumbar-style pack. It features a zippered main compartment with adjustable interior dividers and plenty of padding for your camera equipment. So you can easily grab your gear and get the shot, there's a reverse clamshell opening top compartment. The Delta Compression System keeps more...




---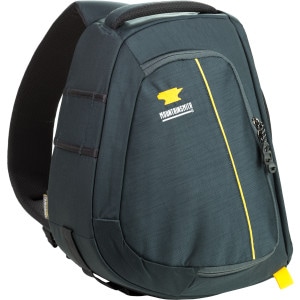 Mountainsmith Descent Camera Bag - 855cu in


$99.95



With the help of adventure photographer Andy Mann, Mountainsmith redesigned a number of features in its camera bag line. The Mountainsmith Descent Camera Bag got this treatment and is better than ever. The shoulder sling carry camera pack keeps your DSLR ready to capture the shot anywhere and it can quickly swing out of the way as you hustle to the next spot. This mighty bag is made from high-tenacity 500D S-Kodra nylon and has a water-resistant PU coating to meet your outdoors lovin' lifestyle. more...